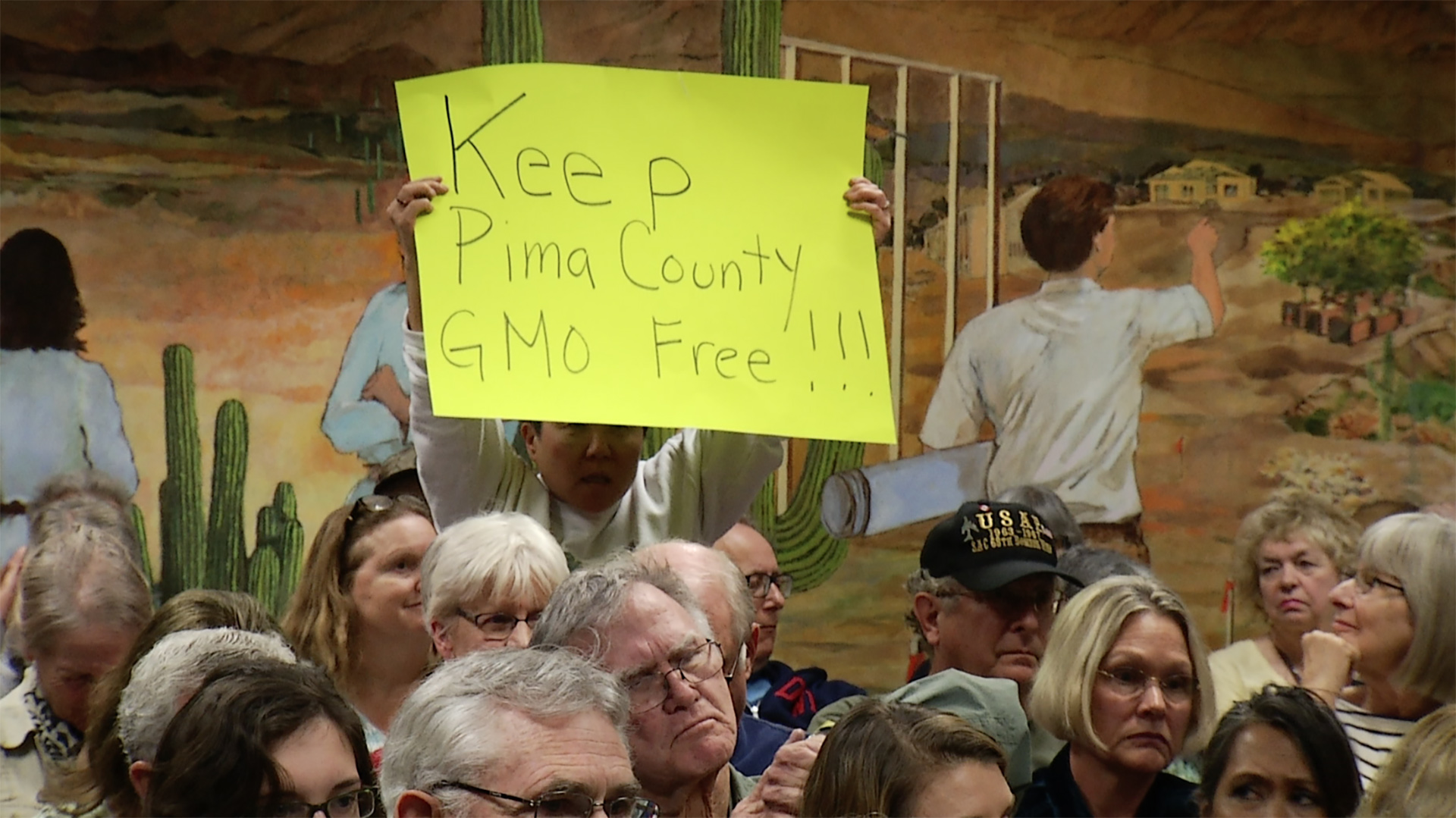 Pima County residents protest Monsanto company's plans to open a greenhouse to develop genetically modified corn seeds in Marana.
AZPM
One Arizona nonprofit has said it is it is more determined than ever to keep Monsanto out of the Tucson area in the wake of the agricultural company's decision last week to withdraw its application for a foreign trade zone designation, which would have come with substantial property tax breaks.
The group GMO Free Arizona and other opponents of the agribusiness giant's planned move to Tucson held a forum Sunday at the Oro Valley Public Library with anti-GMO activists. They are planning a rally Tuesday morning outside the Pima County Administration Building.
The Pima County Board of Supervisors had been scheduled to decide at its meeting Tuesday, Feb. 21, whether to support Monsanto's application to the federal government for the special trade zone status. The county's endorsement was expected to be essential, and Monsanto pulled its request following a series of public meetings that drew overwhelming opposition.
Monsanto bought a large plot of land just outside of Marana last year and is planning to build a greenhouse for corn seed development on the site.
The "Say NO to Monsanto" rally will take place at 8 a.m. at the Pima County Administration Building, 130 West Congress Street.