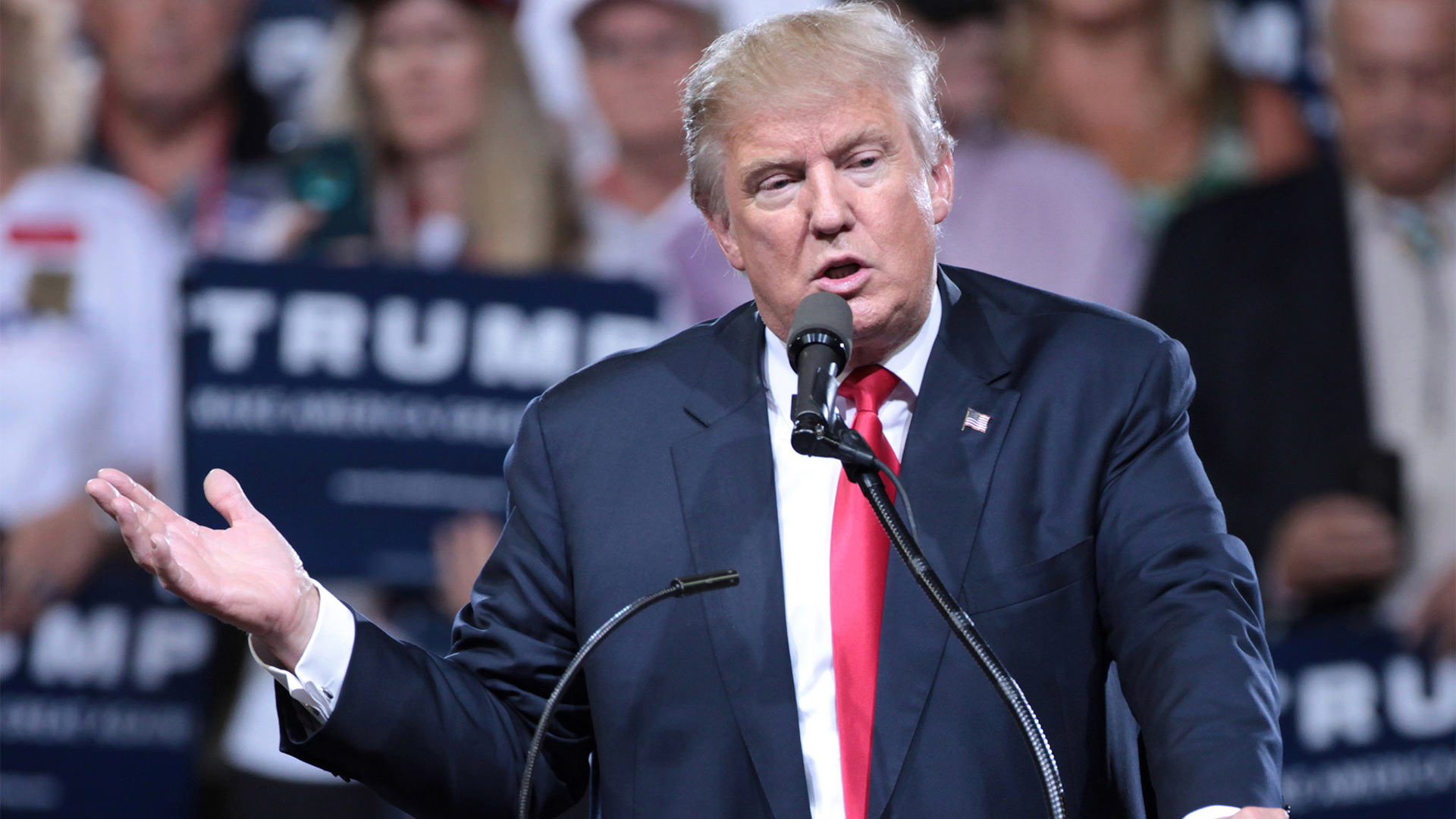 President Donald Trump
Gage Skidmore
The details came out Tuesday on how federal authorities will act on President Donald Trump's orders to increase immigrant deportations and accelerate expansion of the border wall.
Department of Homeland Security Secretary John Kelly issued two memos spelling out implementation of the president's order, casting a much wider net than under the Obama administration.
Even those who have been in the country for decades with no other legal issues are subject to deportation, although the plan calls for prioritizing removal of criminals and crime suspects.
The only groups safe, for now, are those brought to the country illegally as children, under Deferred Action for Childhood Arrivals, and those in the country illegally whose children are U.S. citizens. Both are protected under orders issued by President Barack Obama.
Nevertheless, immigrants in those categories said they are worried.
"Even though we want to be optimistic, we want to be very cautious," said Carina Ruiz, a deferred action recipient, or "Dreamer," from Phoenix.
Ruiz graduated from college and now heads an Arizona group called Dream Keepers. She said she fears that while the deportation implementation plan excludes Dreamers, the government has registration information on her and more than 600,000 others who signed up for it from 2012 to 2015.
"So there are going to be a lot of Dreamers that are going to be targeted," she said. "Even though he said we are not going to come out after these kids, it puts a lot of Dreamers at risk."
Reaction also came from immigrant advocates in Arizona and across the country, and they have sprung into action. In Arizona, advocates said they will put pressure on U.S. Sen. Jeff Flake, R-Ariz., to help the cause.
"Sen. Flake has been a champion of immigration reform in the past, and we need him back in that fight, especially in the face of President Trump's mass deportation efforts," said Petra Falcon, head of Promise Arizona, an immigrant rights group based in Phoenix, "and the rapid fear it is creating here in Arizona and across the country."
At the top of the list in rolling out the executive order: hiring 15,000 more enforcement officers for the explicit role of finding and deporting immigrants in the country illegally. The plan calls for 10,000 for Immigration and Customs Enforcement and 5,000 for the Border Patrol. That's on top of a doubling of Border Patrol officers' numbers to 20,000 in the last decade.
Plans for expanding the border wall have been accelerated and are a big part of Homeland Security's marching orders from the president, who said repeatedly that his administration would build the wall.

That and other Trump remarks about the U.S. relationship with Mexico have worried Arizonans hoping to rebuild the relationship and improve cross-border trade.
"A slap like this to Mexico; it does not help," Nogales, Ariz., Mayor John Doyle said. "It is a negative move. And we will be affected nationally by the jobs that are related on the Southwest border. A lot of them can be lost."
Tucson immigration lawyer Mo Goldman said the plans are far reaching.
"This goes well beyond the undocumented community," Goldman said. "What we are seeing right now is a potential of a complete revolution of our immigration system ."

He said the impact on Arizona's business community will be significant.
"We have a global business environment," he said. "To then become an isolationist society that says, 'You know what? We care about America and America first.' I get that understanding. People want to feel secure. We take care of each other in this country and we should. But you can't do that and cut off ties with other countries or alienate other countries, not in this global environment."
Goldman said the deportation policies of the Trump administration will take a human toll on those separated from families and a financial toll on Arizona businesses that rely on international trade and goodwill.
Read enforcement memo here

View at Google Docs

|

Download File
Read implementation memo here

View at Google Docs

|

Download File