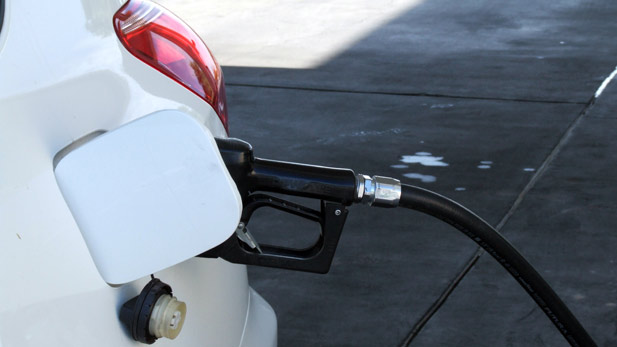 Rebecca Brukman
State lawmakers are considering a plan to let voters in each county decide whether to raise their gasoline tax by 10 cents a gallon.
Senate transportation chairman Bob Worsley, a Mesa Republican, is offering a solution to a thorny problem: Arizona's roads need repairs, but state lawmakers are loath to raise taxes to fix the potholes and add more lanes.
"We have a political environment I think in Arizona right now where we are just not going to get a statewide gas tax increase approved," Worsley told the Senate Transportation Committee, which he chairs, as he introduced Senate Bill 1147 on Feb. 14.
Worsley's solution, which the Senate passed and sent to the House, is a bill to empower counties to ask their voters to raise the fuel tax by 10 cents, with the money going to local projects. Roads would get more money, and state lawmakers would be able to say they didn't vote for a tax increase.
Pima County Administrator Chuck Huckelberry says a statewide tax increase would be best, but a county-by-county option is better than nothing.
"If so, that's the will of the Legislature to allow individual counties to decide, I'm certain that we would be interested in allowing the voters to make a decision on that particular issue." Huckelberry said.
Several other proposals to fund road repairs have stalled. Worsley's bill now awaits action in the House.