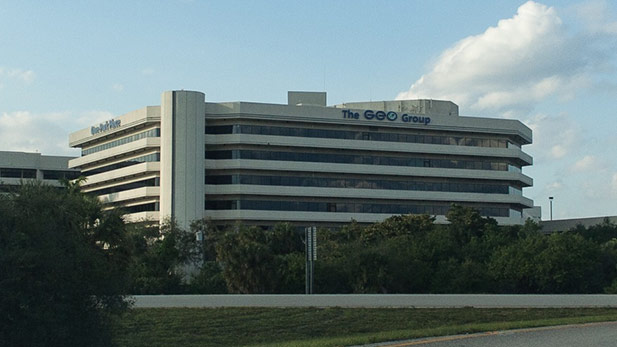 The Geo Group reported higher profits and expressed its intention to bid on future Immigration and Customs Enforcement contracts.

Via Wikimedia Commons
A private prison company with three facilities in Arizona reported a big jump in profits under President Donald Trump.
The Geo Group cited more detentions by Immigration and Customs Enforcement (ICE) as the cause for higher profits for the company. CEO George Zooley said the first quarter was strong and there's more to come.
"We are very pleased to have been awarded a new contract by ICE in April of this year for the development and operation of a new, company-owned, 1,000-bed detention facility."
Zooley told investors in a conference call this week the new facility in Texas will house immigration detainees.
The Geo Group holds the largest private-prison contract with the federal government to hold immigrants.
"Our revenues for the first quarter of 2017 increased to approximately $551 million, from $510 million a year ago," said Senior Vice President Brian Evans.
The federal budget - passed by the U.S. House and going to the Senate - calls for 5,000 more beds to detain immigrants. Geo Group officials said they plan to bid on those additional beds.