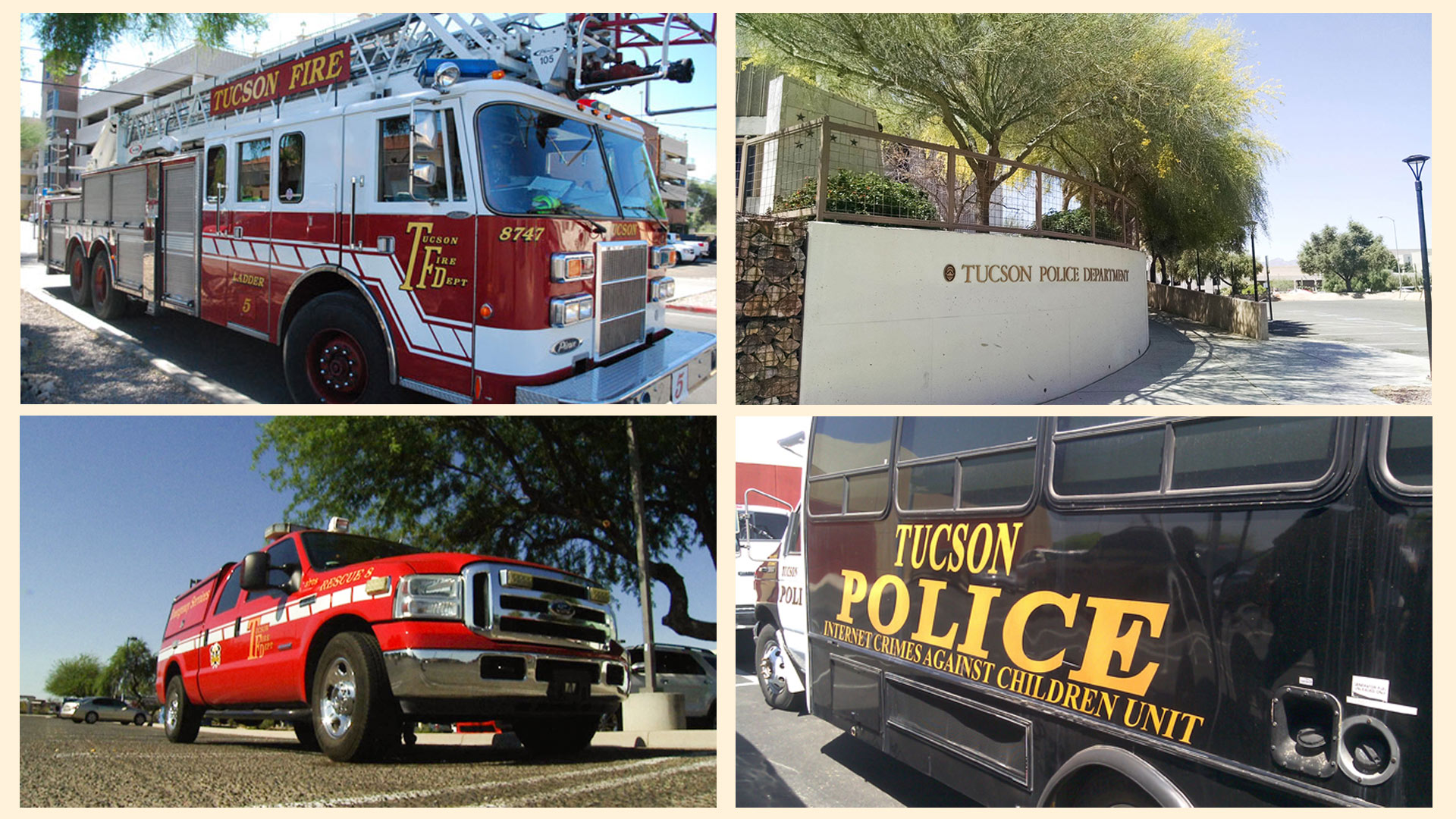 Money from the proposed sales tax would feed the budgets of Tucson police and fire departments. (PHOTO: AZPM Staff)
About one-fourth of the ballots mailed last month to Tucsonans for a special election to raise the city sales tax have been cast and sent back, the City Clerk's Office reported Friday.
Voters have until Tuesday at 7 p.m. to turn in their ballots.
The clerk's office reports that 62,718 ballots were received by day's end Thursday. The city sent out 254,539 ballots at the end of April for the vote-by-mail election.
The ballot has one issue, Proposition 101, to increase the city sales tax rate from 2 percent to 2.5 percent. City officials estimate that would raise $250 million over the five-year life of the increase, for public safety equipment and street maintenance and repairs.
No polling places will be open Tuesday. The clerk's office said ballots can be dropped off at the City Clerk Elections Center, 800 E. 12th St., from 8 a.m. to 5 p.m. Friday and Monday, and 6 a.m. to 7 p.m. Tuesday. Ballots also can be dropped off between 6 a.m. and 7 p.m. Tuesday at:
City Department of Housing and Community Development, 310 N. Commerce Loop Parkway.

Morris K. Udall Regional Center, 7200 E. Tanque Verde Road..

Donna R. Liggins Recreation Center, 2160 N. 6th Ave.

William Clements Recreation Center, 8155 E. Poinciana Drive.

El Pueblo Senior Center, 101 W. Irvington Road.

Parks and Recreation Administration, Randolph Park, 900 S. Randolph Way.
The ballot count will begin after 7 p.m. Tuesday, with results expected within two hours.