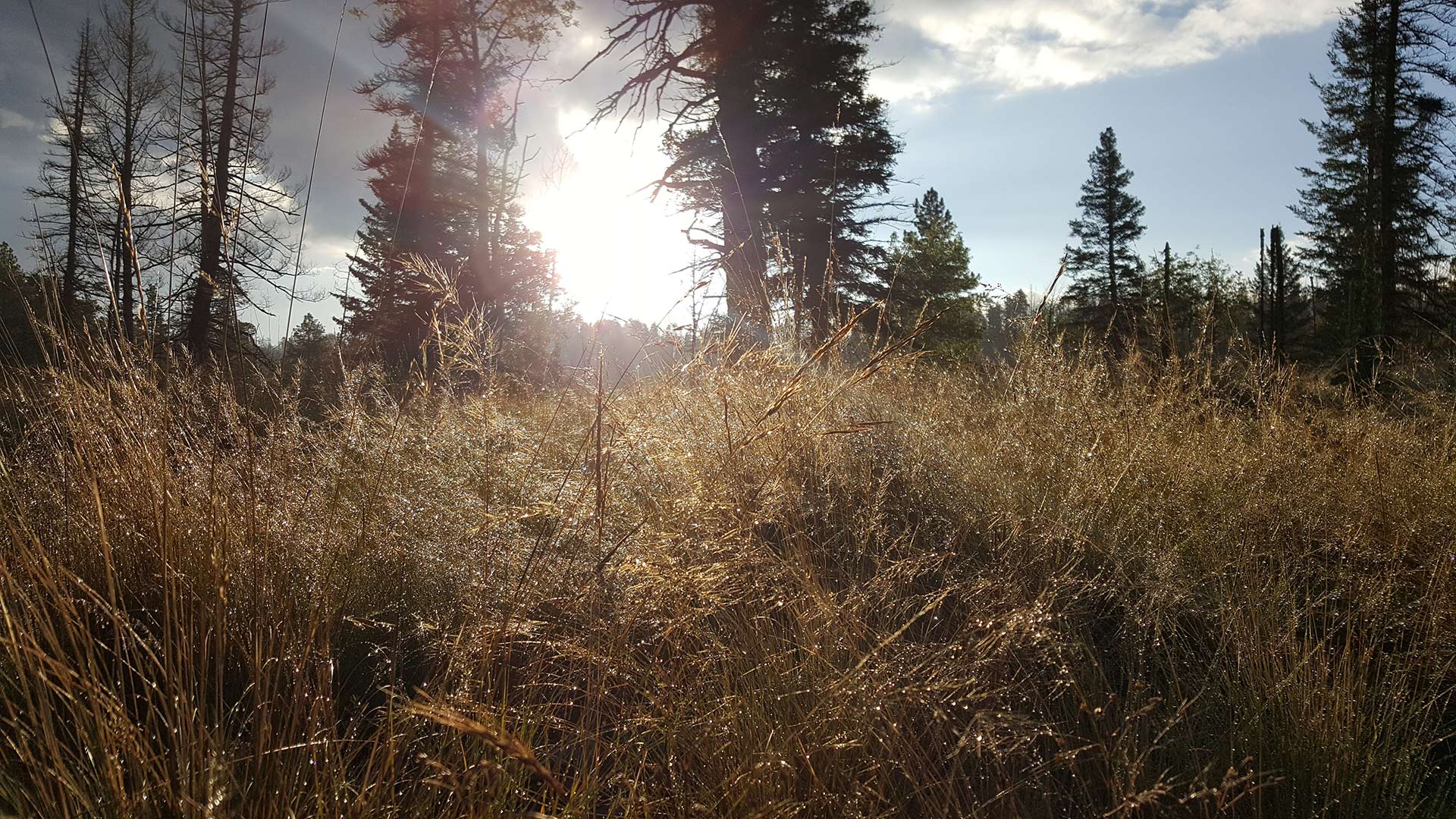 The sun rises over a grassy meadow in the White Mountains of Arizona.
AZPM Staff
President Donald Trump's decision Thursday to withdraw from the Paris Climate Accord has one Arizona scientist worried about conditions in the desert Southwest.
Valerie Trouet is a University of Arizona researcher, and she studies climate change based on evidence found in tree rings. She attended the United Nations Paris Climate Conference in 2015, when the accord was reached among nearly 200 nations.
Trouet said Trump withdrawing the U.S. from the agreement could mean trouble for the region.
"As to the Southwest, I don't think it's good news. It's becoming more and more obvious that the rising temperatures already have and will continue to make the droughts that we're experiencing here worse," she said.
She says the desert Southwest is already experiencing the effects of warming. Sustained higher temperatures are increasing wildfire risk and contributing to depleted forests.
She said countries voluntarily signed onto the accord to address climate issues individually. The goal of the agreement is to hold global warming to 2 degrees Celsius or less.
Trouet said she also is concerned that funding for climate research will be reduced by the Trump administration.
"It's been an emotional day for me. I was there in Paris."