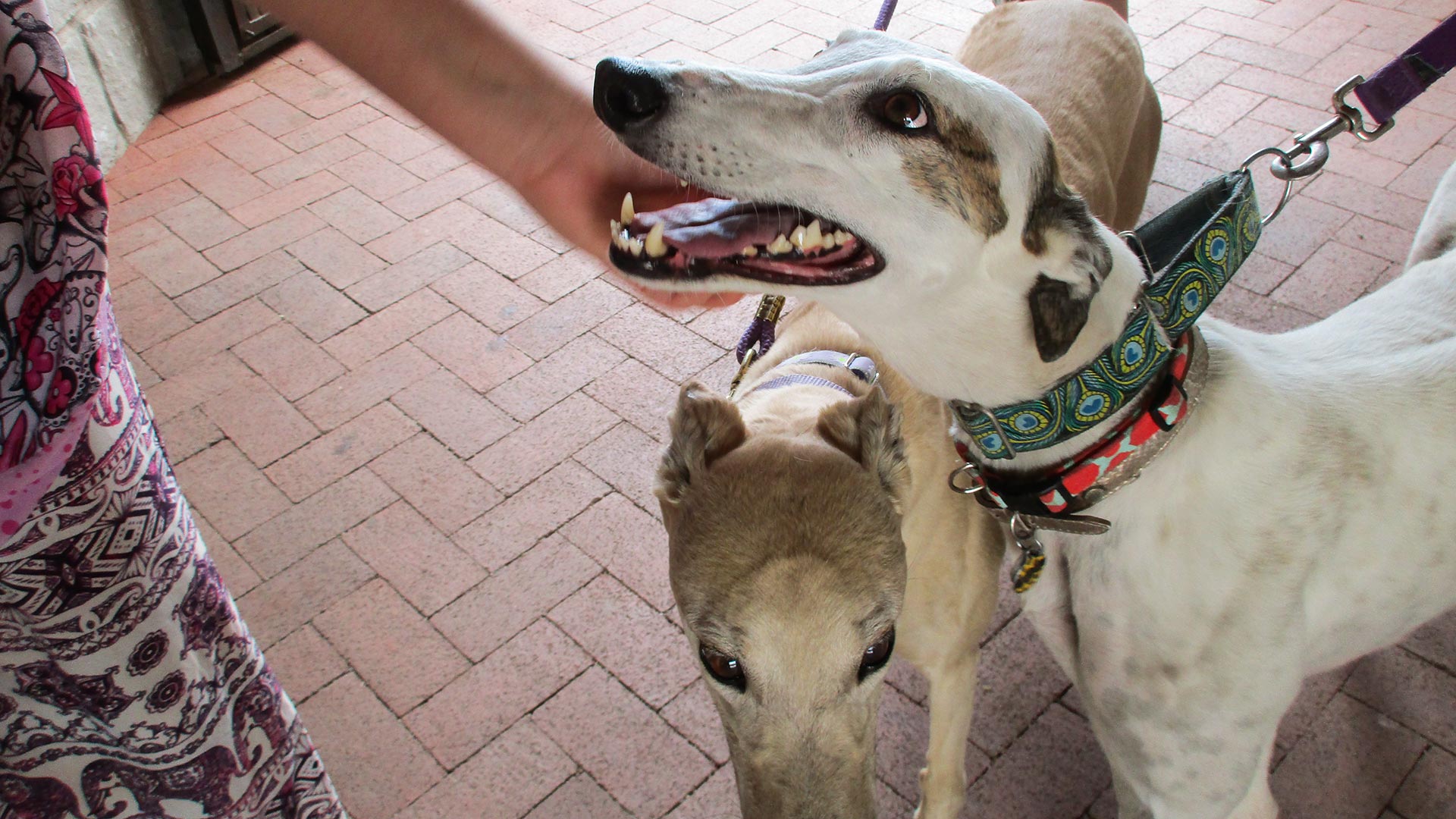 Socializing at the Tucson Botanical Gardens.
Bryn Bailer
Tucsonans are gearing up for a sweltering summer – and for dog owners, that means finding cool places to walk "man's best friend."
On June 1, Tucson Botanical Gardens restarted its Dog Days of Summer program, which enables people to visit with well-behaved, leashed dogs all day, every day.
The midtown property, located at 2150 N. Alvernon Way, started as a home garden in 1929. Over the years, it has expanded to 5½ acres, and includes fountains, shade trees, a butterfly enclosure and a café.
"We like to encourage people to bring their dogs in," said Marketing Director Will Holst. "We're the only gardens regionally or locally that does that."
Loren Dawn, a member of Southern Arizona Greyhound Adoption, visited recently with Mochi, her retired racing greyhound.
"In the desert, people think of brown," she said, "but here it's so green. It's our little oasis."
Entry fees are $9 per person, an $3 per pooch, with discounts for multiple dogs, students and senior citizens. Tucson Botanical Gardens is open 7:30 a.m. to 4:30 p.m. daily, with extended hours on Thursday and Friday evenings.
For more information, visit the Tucson Botanical Gardens website.