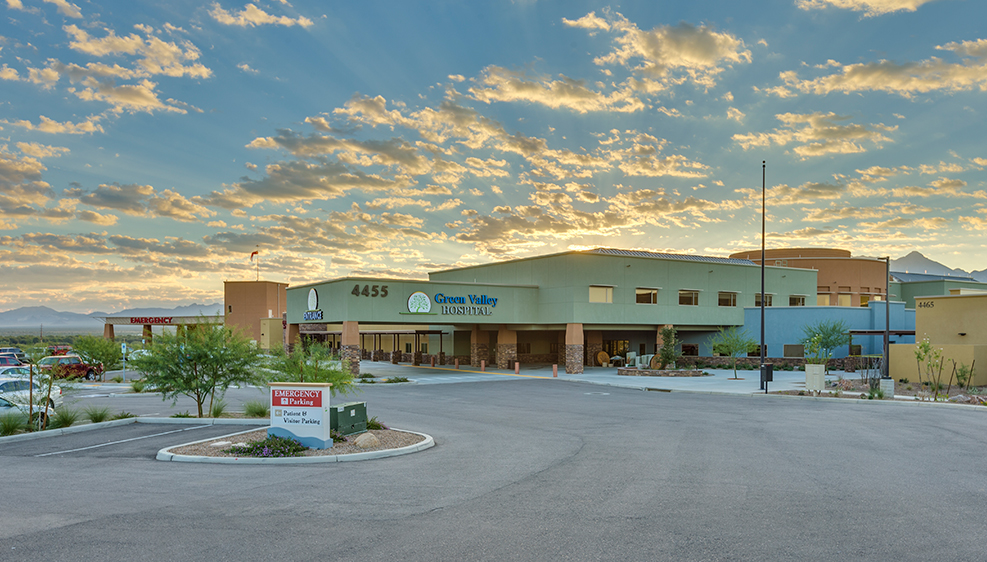 McDowell Enterprises, Developer
Two years ago, retirement-rich Green Valley finally got a hospital – a $79 million, 49-bed high-tech hospital. But now, the for-profit hospital has filed for Chapter 11 bankruptcy, and the controversial EB-5 visa program played a large role in paying for the hospital.
The EB-5 visa program involves a $500,000 foreign investment in a rural project that creates at least 10 U.S. jobs. It can get you green cards for an entire family.

The program has been called a visa purchase program for rich foreigners. The EB-5 visa program was passed into law in the mid 1990s to encourage foreign investment in rural areas of the U.S., or areas where with high unemployment.

But, according to an investigation by staff for U.S. Sens. Diane Feinstein, D-Calif., and Chuck Grassley, R-Iowa, the program is rife with fraud and may even be a way for terrorists to buy their way into the U.S.
Grassley told a Senate hearing last month the EB-5 program should be stopped and that it is common knowledge EB-5 investors are not investing at all but simply buying visas.
"Investment funds are not adequately vetted. Gift and loans from anyone are acceptable sources of funds from foreign nationals," Grassley sai.
Grassley warns that when investors are more concerned about buying visas and don't care about a return on their investment, those on the receiving end of the funds tend not to be good stewards of the funds.
In Green Valley, financial records show that investors used the EB-5 visa program to raise almost 80 percent of the money needed, or around $50 million, to build the hospital.
The two-year-old Green Valley Hospital is now on its third administrator. The current CEO, John Matuska, told local media that in the beginning, mismanagement and poor financial decisions were a major problem. He said that Chapter 11 will give a new management team a chance to reorganize and make sure the hospital becomes financially viable.