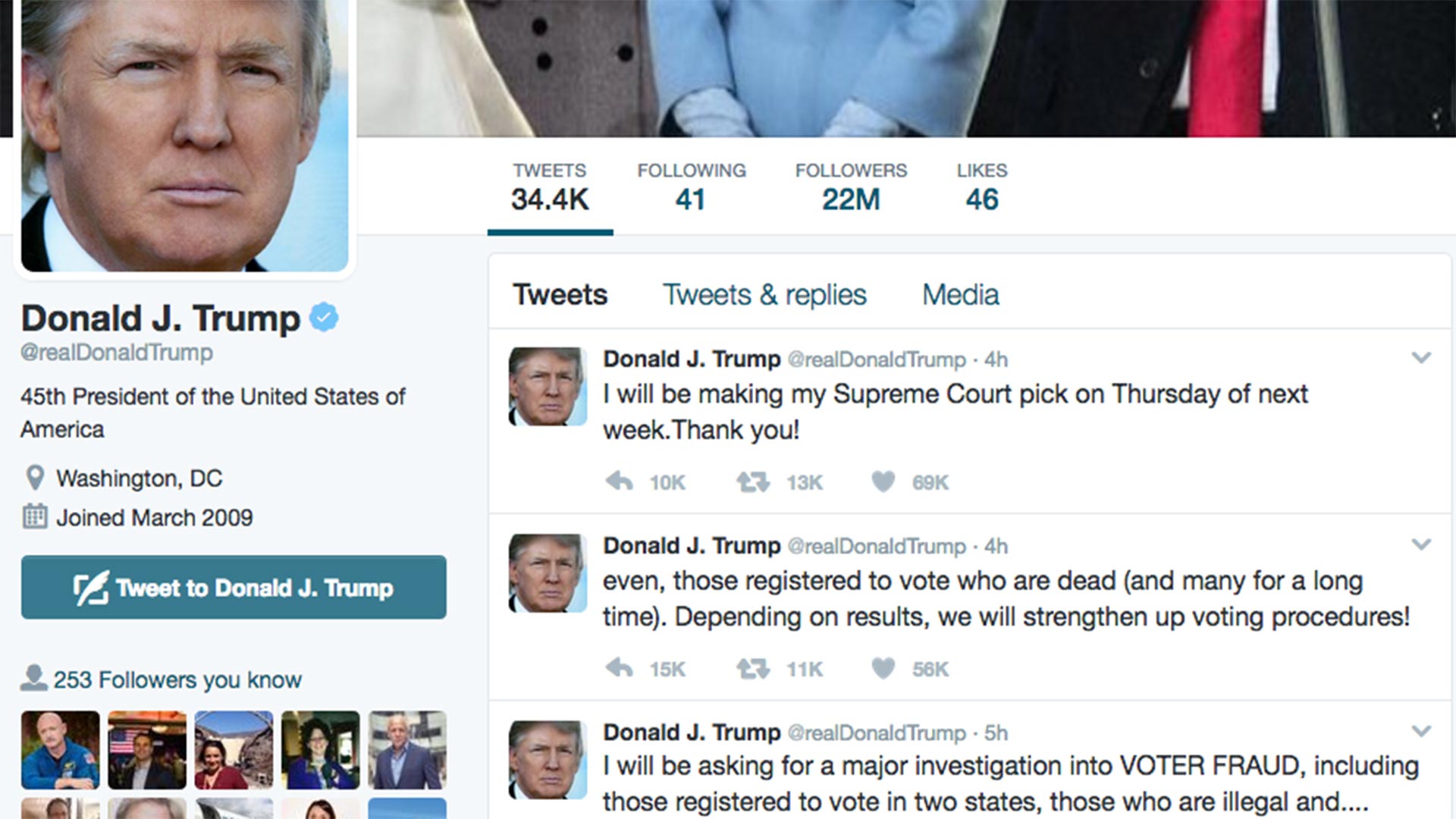 President Donald Trump sent out tweets about investigating voter fraud during the November 2016 election..
The Presidential Commission on Election Integrity has sent a second letter to Arizona and other states that refused to turn over voter data earlier this month.
Officials in Arizona Secretary of State Michele Reagan's office said department attorneys will review the latest request.
Reagan turned down the commission's first request for voter information because she said they did not have the authority to request the information. She originally had said she would turn over only what could be obtained through public records requests but then changed her mind.
A federal court has since issued a ruling saying the commission can have the data.
Read the letter from the Presidential Commission on Election Integrity
View at Google Docs | Download File