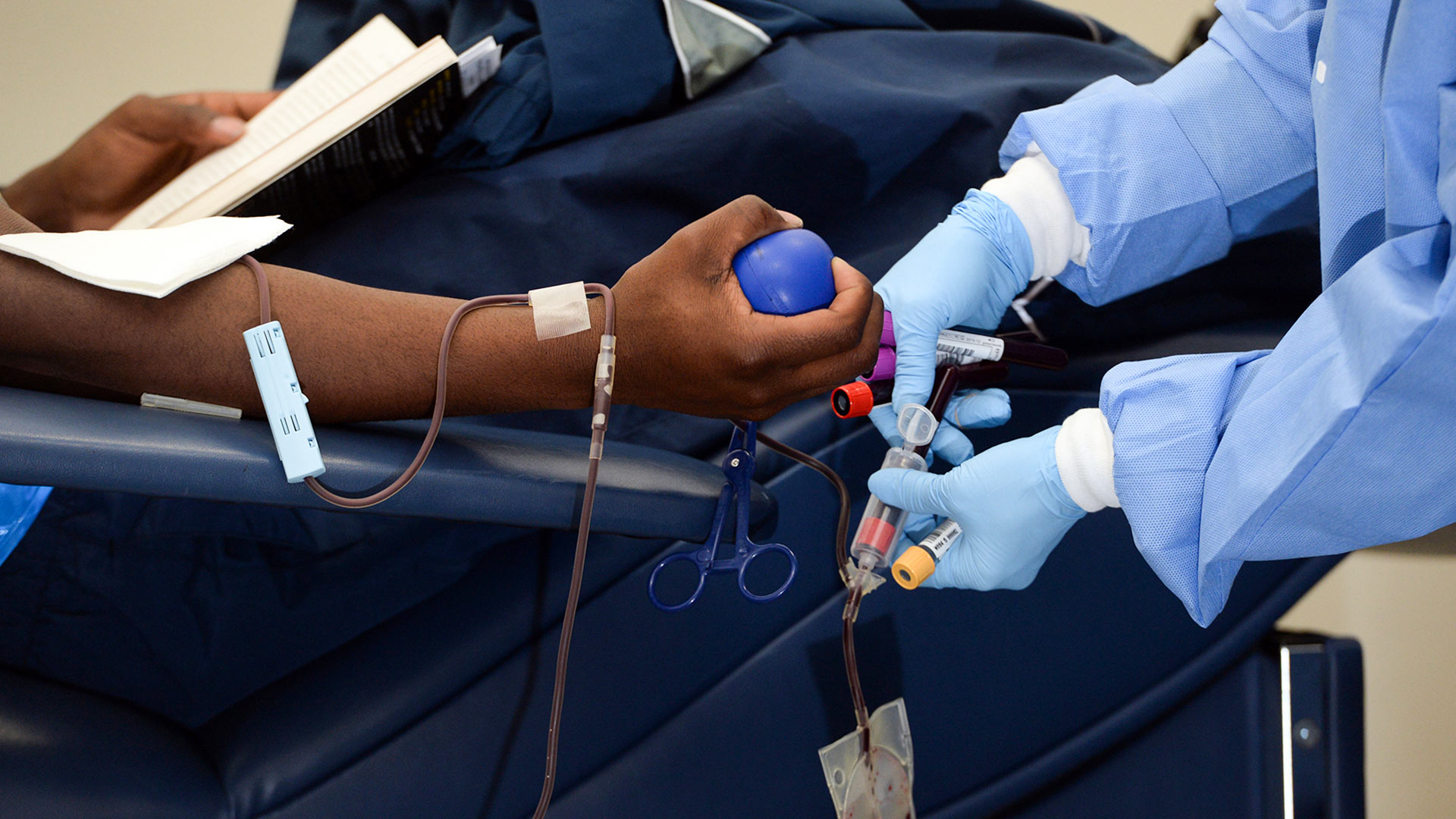 A man donates blood.
Department of Defense
After issuing an emergency call earlier this month, the American Red Cross continues to face a critical blood shortage and is urging every eligible donor to roll up their sleeve and donate.
The Red Cross often sees a shortage of blood supply during the summer months, but this summer has been especially bad, according to Samantha Bivens with the Red Cross.
"We're about 61,000 pints of blood behind where we should be," Bivens said. "Thousands of people have answered the call, but we are still pretty far behind, and at this moment in time, unfortunately, the blood is going out as fast as it is coming in."
Bivens said anyone who donates at a blood drive in Arizona by Aug. 31 will receive a $5 Target gift card.
"It takes about 40 minutes to donate blood. All you need is an ID, be in good health and come on out extremely hydrated. You want to eat well before you donate," Bivens said. "Other than that, you can roll up the sleeve and save some lives."
Bivens said as far as the Red Cross knows no surgeries or procedures have been postponed. She said in order to continue ensuring that they need more donors. Those interested can head to the organization's website for more information.