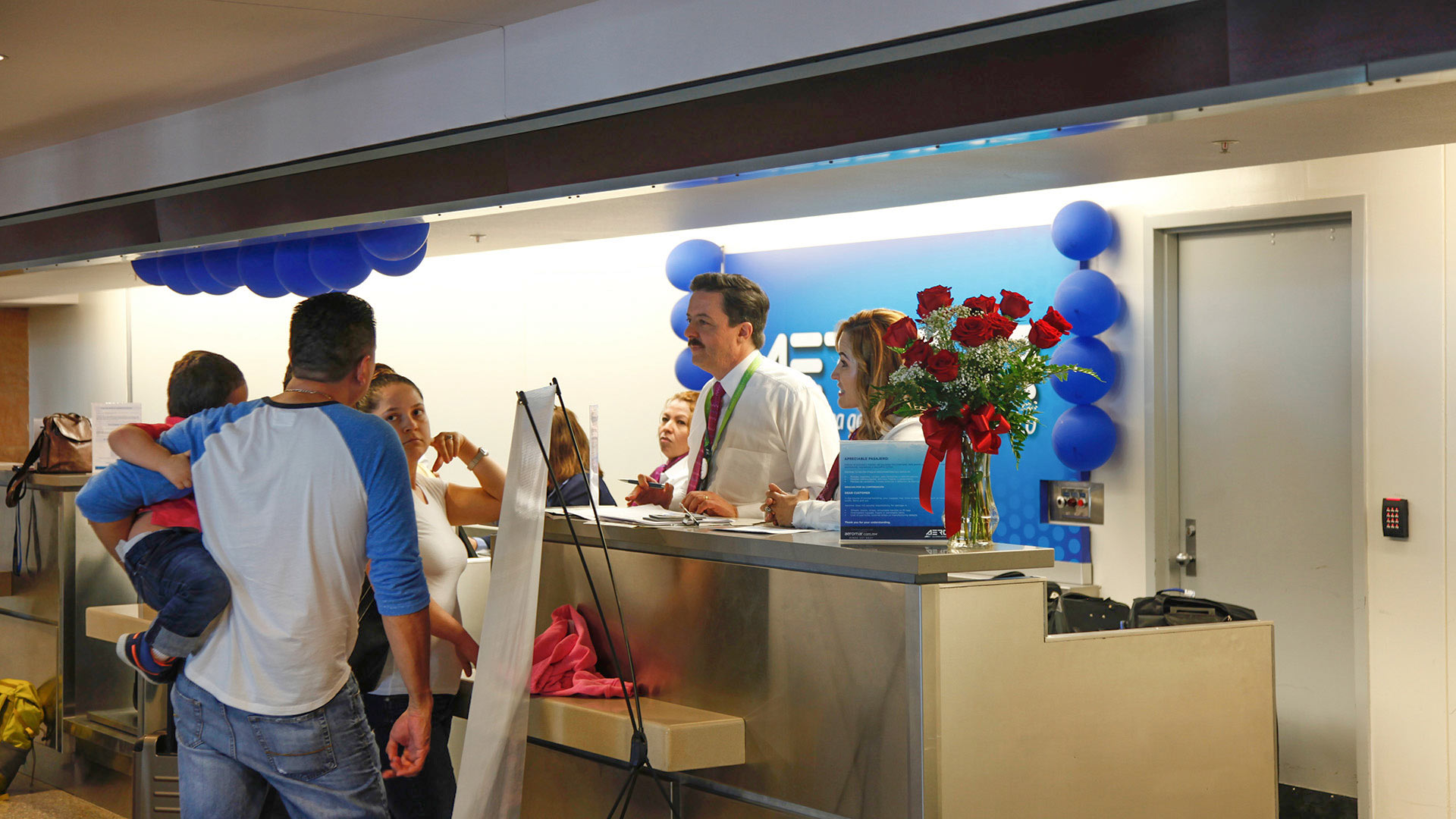 Customers check in at the ticket counter on the first day of Aeromar's 10-month service to and from Tucson.
Zac Ziegler
Aeromar's five-day-a-week service to Guadalajara, Culiacán and Hermosillo was discontinued Monday.
The termination of the route leaves Tucson without commercial flights to and from Mexico.
An airport officials said the change is not due to low ticket sales.
"This is not so much anything that has happened negatively in Tucson. It has more to do with some opportunities that have presented themselves for Aeromar," said Tucson Airport Authority's David Hatfield.
He said the large Mexican airlines have started to cancel routes to smaller airports, and Aeromar decided to switch its Tucson planes to cover one of those discontinued routes.
Aeromar expanded service to and from Tucson to five days a week to meet demand.
Hatfield said the airport is in talks with two airlines about adding service to and from Mexico, and one is especially interested.
"I am confident, unless something goes wrong here, that we can get this thing reinstated," he said. "It's not anything wrong with Tucson. We proved that it works."
An item that has proven helpful in pitching Tucson International to airlines, according to Hatfield, has been the sales data from the ten months Aeromar had a presence at the airport.