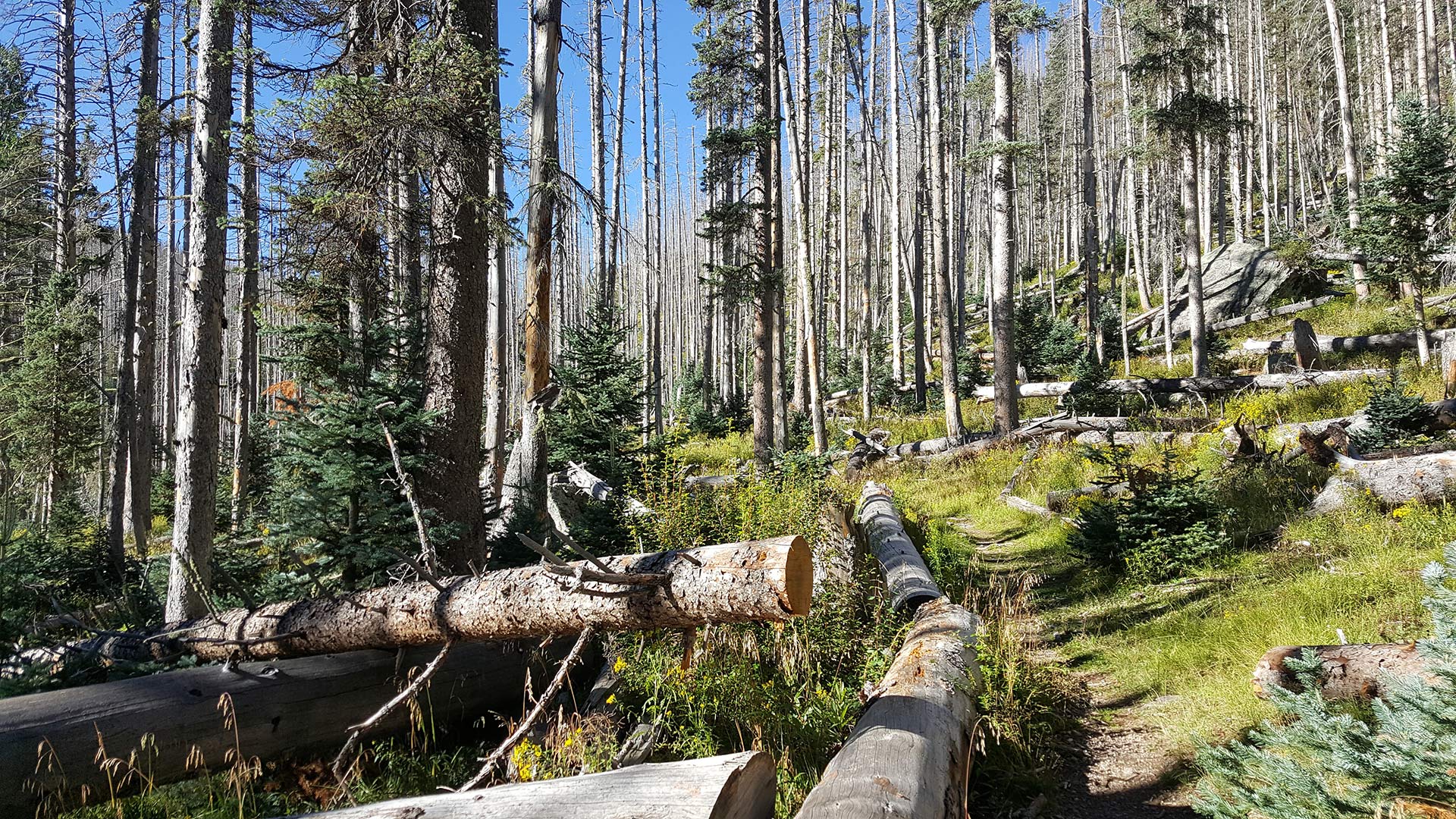 Dense trees grow in a forest in northeastern Arizona.
AZPM Staff
A University of Arizona-led team has determined that trees growing in mountain valleys hold more carbon than trees on mountain peaks.
Ecologist Tyson Swetnam of the UA's BIO5 Institute started looking at precipitation records and data collected by aircraft showing tree density and height at sites in Colorado. He noticed that trees at the bottom of valleys were at least twice as tall as those on nearby ridges and slopes.
"If a tree is growing on a ridge, it may only ever grow to be 30 feet tall. But the same species down in the drainage bottom could be 150 feet tall and it could have 10 times the biomass, and that would mean it was doing maybe 10 times the carbon capture of the trees on the ridges," he said.
Trees and other plants use biomass, or their living tissue, to absorb carbon dioxide from the atmosphere as part of the photosynthesis process that puts oxygen back into the atmosphere. Taller trees have more biomass.
Mountain valleys that are fed by rainfall flowing down the slopes along with soils being carried down by the water help produce the larger trees, he said.
Swetnam said his group's research can be used by land managers and scientists modeling the effects of climate change.