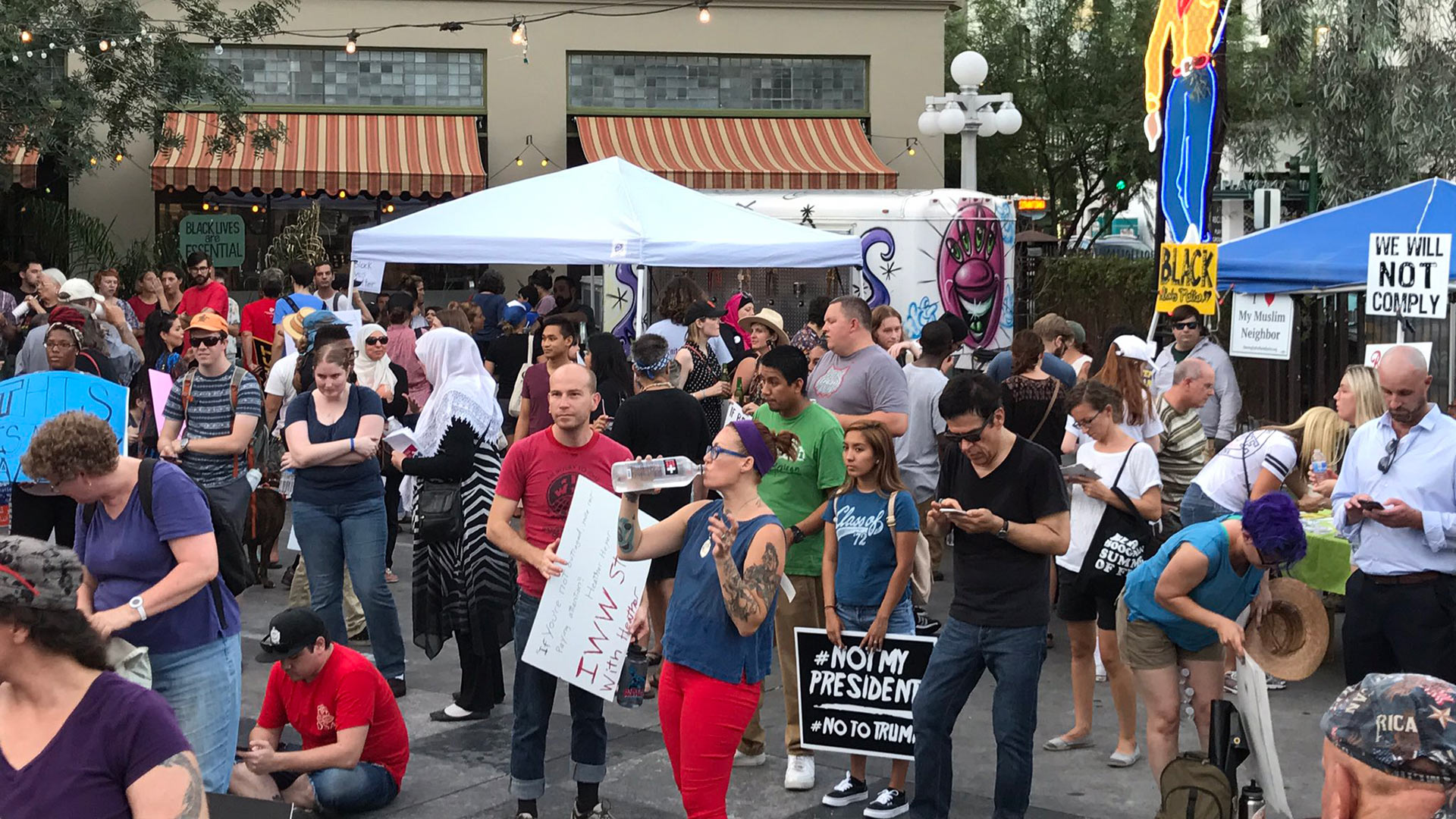 Tucsonans demonstrated against white nationalist violence on Sunday, Aug. 13.
Tony Paniagua, AZPM
Two people taking a stand against racism in Tucson say even diverse cities can't move on until they recognize a history of white supremacy and racial oppression.
Tucson YWCA community life director Liane Hernandez attended Sunday's rally against racism in the wake of last weekend's violence in Charlottesville, Virginia. She believes one way to support a city is to understand its faults.
"Are we a loving, wonderful community that shows up for one another in powerful ways, absolutely," said Hernandez. "Do we have to face, like the rest of this nation, a history of racism, white supremacy, and privilege? Yes."
Reverend Owen Chandler from Tucson's Saguaro Christian Church was one of the speakers at Sunday's rally. He says the key lies in self-examination.
"I think it starts with awareness," he said. "I think it starts with an awareness that comes with the context in which you live, and taking stock of just everyday situations."
Chandler says some Americans must reconcile their affection for symbols of the past, like the Confederate flag, with knowledge about their true meaning.