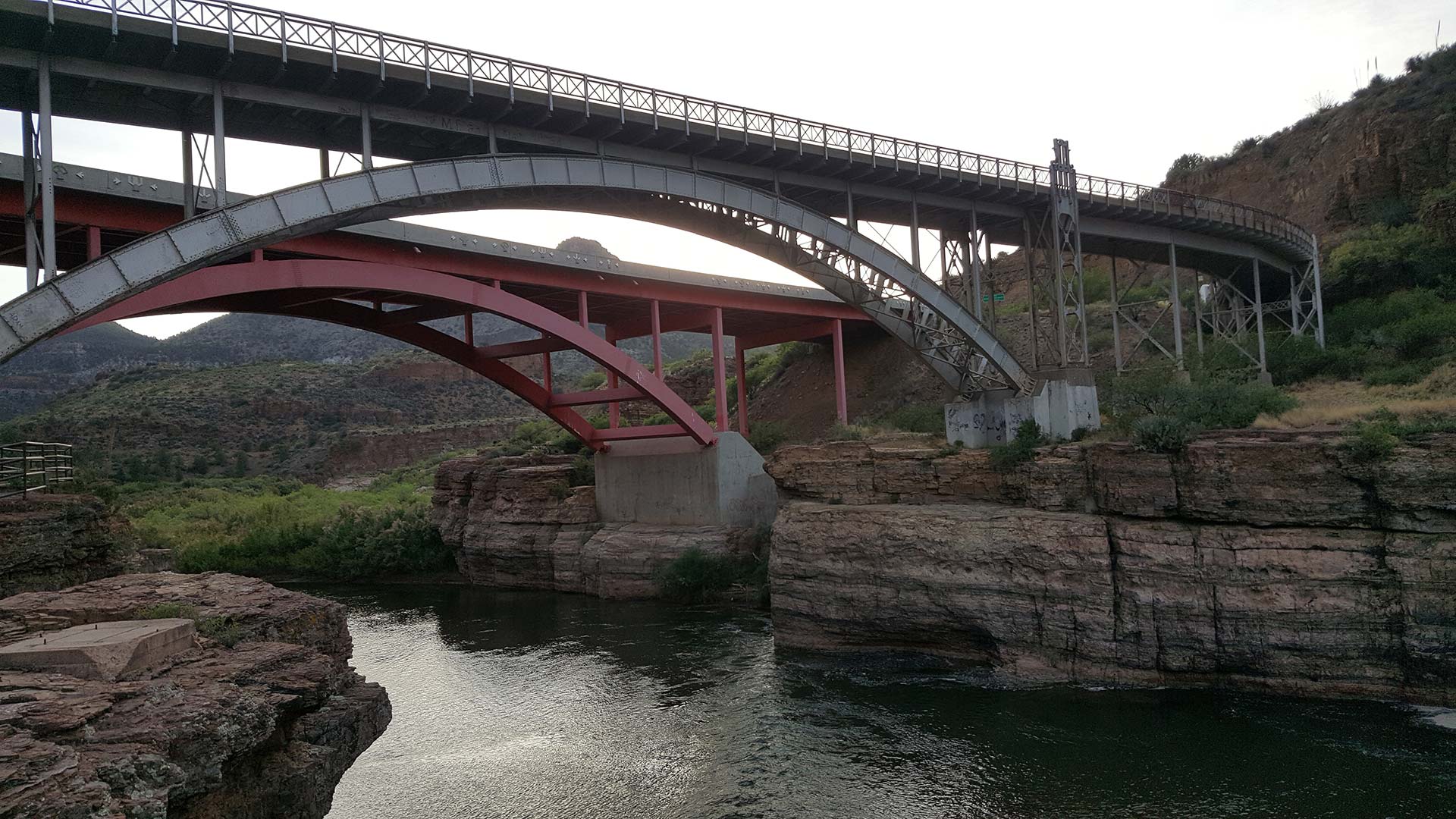 The Salt River Canyon Bridge in central Arizona.
AZPM Staff
Arizona Game and Fish has cleared three lakes to once again host fishing tournaments, good news for anglers who want to fish in Salt River reservoirs.
In March, the department warned of a population explosion of golden algae at Apache Lake. The fast-growing invasive plant — which exudes toxins that hurt gill-breathers like fish and clams but pose no risk to humans or pets — affected Saguaro and Canyon lakes as well.
Now, algae levels in all three lakes have dropped low enough for fishing tournaments to resume. Game and Fish will continue to monitor Salt River lakes and recommends that visitors still avoid eating fish that are found dead or dying.