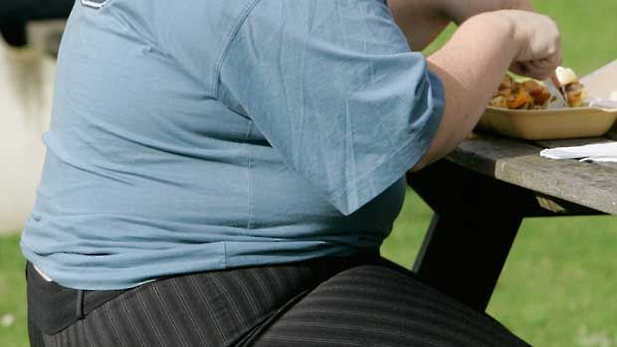 (AP Photo/Kirsty Wigglesworth)
Twenty nine percent of adults in Arizona are considered obese, according to an annual report from the Trust for America's Health and the Robert Wood Johnson Foundation.
The percentage of obese Arizonans has nearly doubled since 2000, but has remained largely unchanged the past few years.
"Almost one-in-three adults in the state are at a weight that places them at significant risk for a number of different preventable health conditions, including diabetes, asthma, heart disease [and] some cancers." said Trust for America's Health President John Auerbach. "Knowing that such a large number of the population are at risk is something that requires our attention and response."
He said the state's obesity problem appears to follow socioeconomic trends, adding that lower income individuals often lack access to healthy foods.
As for ways to improve weight-related health issues, Aeurbach said the recommendations remain consistent.
"There is lots of room for improvement with regards to people eating healthy, fresh fruits and vegetables for example, not consuming excess calories with no nutritional value. And also moving more. People spend a lot of time in front of the television screen and the computer screen."
The report finds the lowest rate of obesity among young adults. 14.4 percent of adults ages 18 to 25 are obese. Aeurbach said a drop has also occurred in children. He hopes these drops are a sign that efforts to educate young people about healthy living in recent years are working.