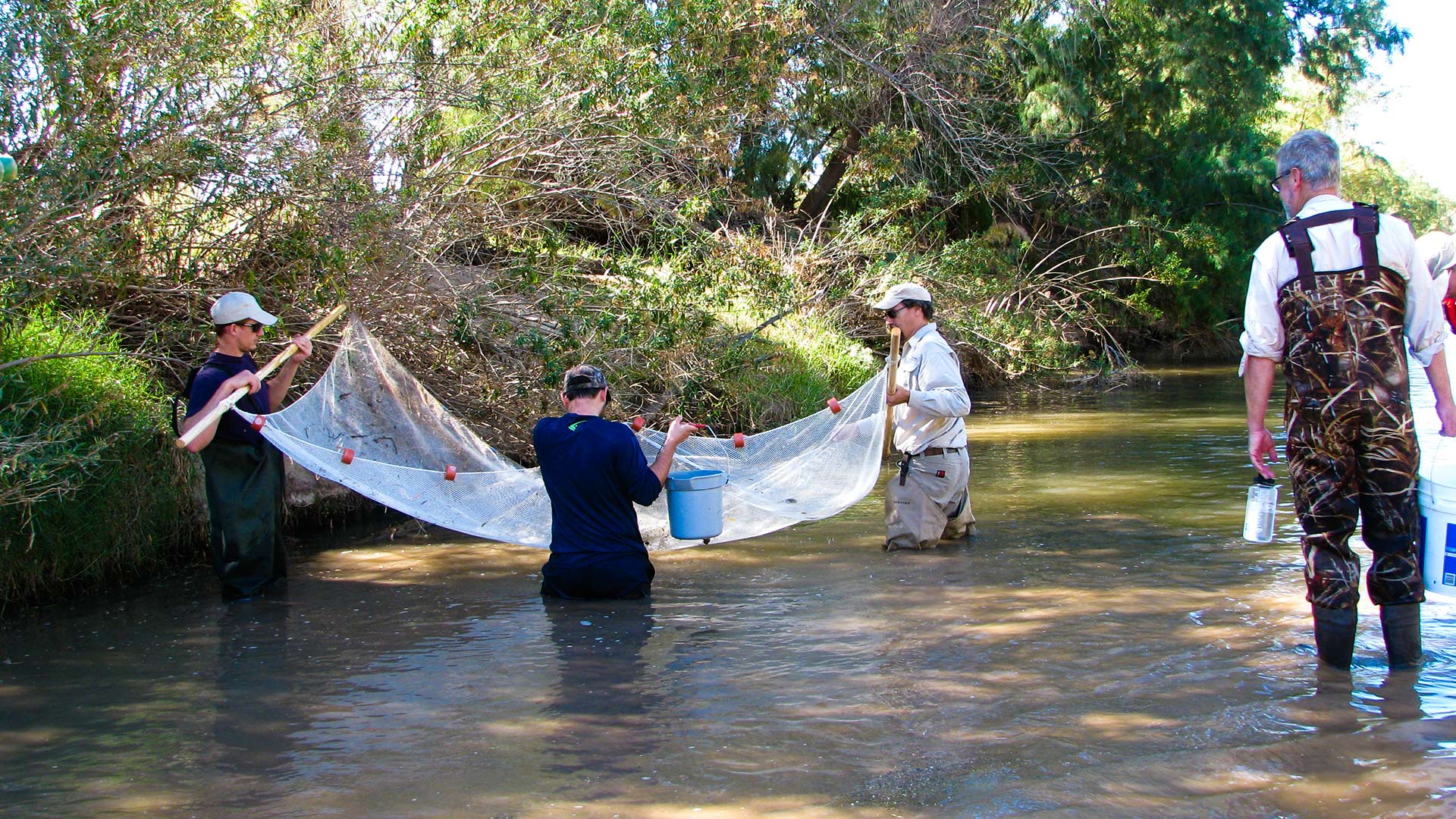 A team works on a fish survey of the Santa Cruz River in 2016, a project conducted by the Sonoran Institute and Pima County.
Claire Zugmeyer
Tucson environmental experts say improved water quality is making a dramatic difference in the Lower Santa Cruz River.
They're releasing a two-year report on the river's recovery this week. The study focused on changes to the waterway after Pima County expanded and upgraded a pair of wastewater treatment facilities along the river. The two sites provide most of the water that flows in the Lower Santa Cruz.
The Sonoran Institute did the study with Pima County. Institute ecologist Claire Zugmeyer confirmed the report found new types of fish.
"Five species since 2015," she said. "They are all non-native, but it is exciting to see that the water quality is so improved that we can support fish."

The report is the last of a series called "A Living River." It describes improving conditions on the Lower Santa Cruz and was funded by the Environmental Protection Agency.

The Sonoran Institute is seeking feedback from the public on proposed management strategies for the Santa Cruz.