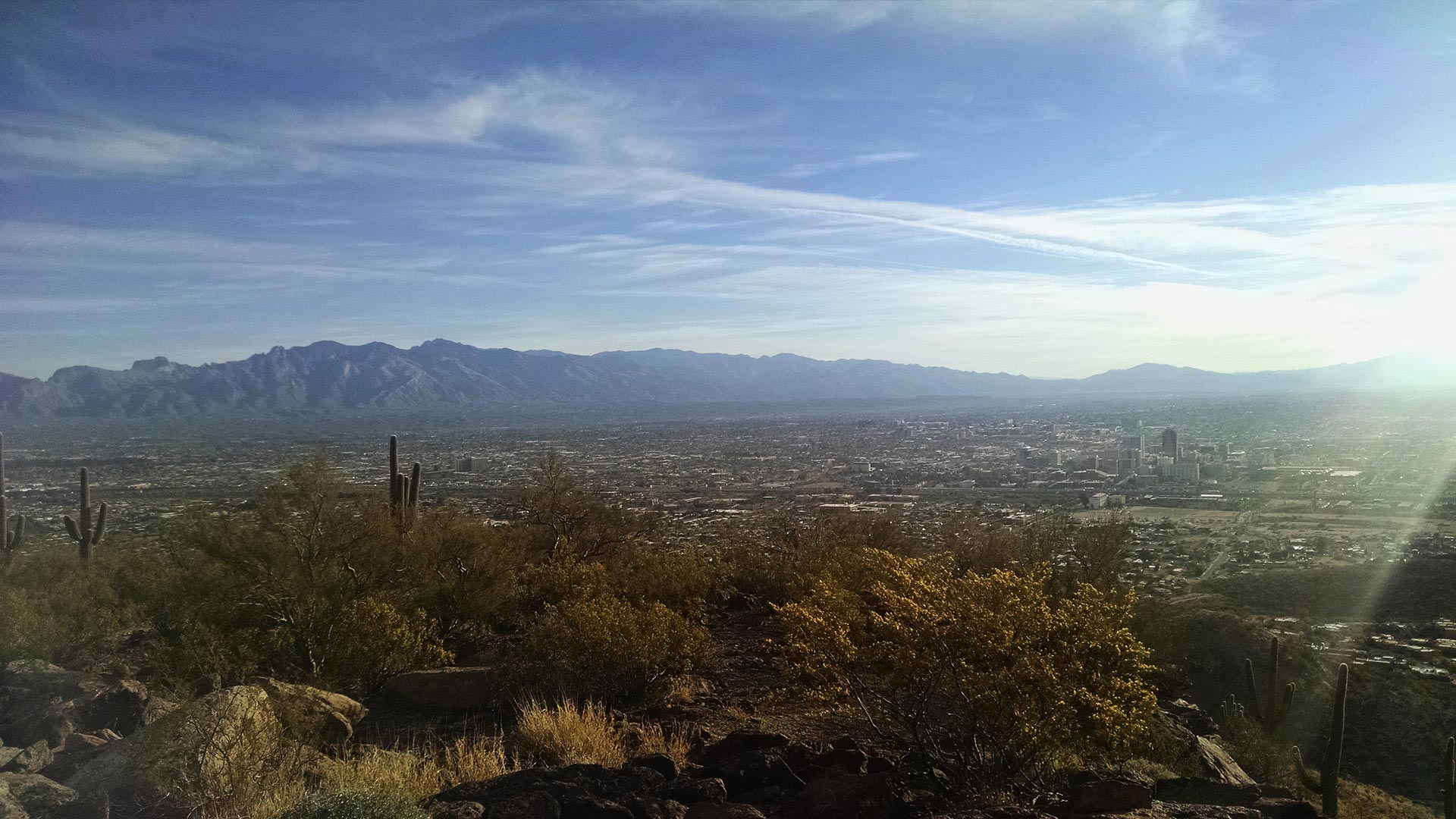 A view of Tucson from Tumamoc Hill.
Nick O'Gara/AZPM
If the air in Pima County is polluted, warnings are usually only issued that same day. That's true for an average of five to 15 days each year when the air is polluted and health alerts are issued.
Starting Monday, the Arizona Department of Environmental Quality will add Pima County to its list of regions for which a five-day air quality forecast is prepared.
The expanded service will warn susceptible people and may encourage others to think about using alternative transportation to help reduce pollution.
"We are really excited that we have this in place, now, this air-quality forecasting, because we're hoping that it will protect people's health in the community but then also give people the opportunity to change their driving behaviors and keep our air healthy," said Beth Gorman with the Pima County Department of Environmental Quality.
Gorman said motor vehicle use is the largest single source of air pollution in the county. Knowing there is potential for pollution a few days ahead could encourage people to limit their outside activities until the air improves.
Sign up for daily text or email air-quality forecasts.