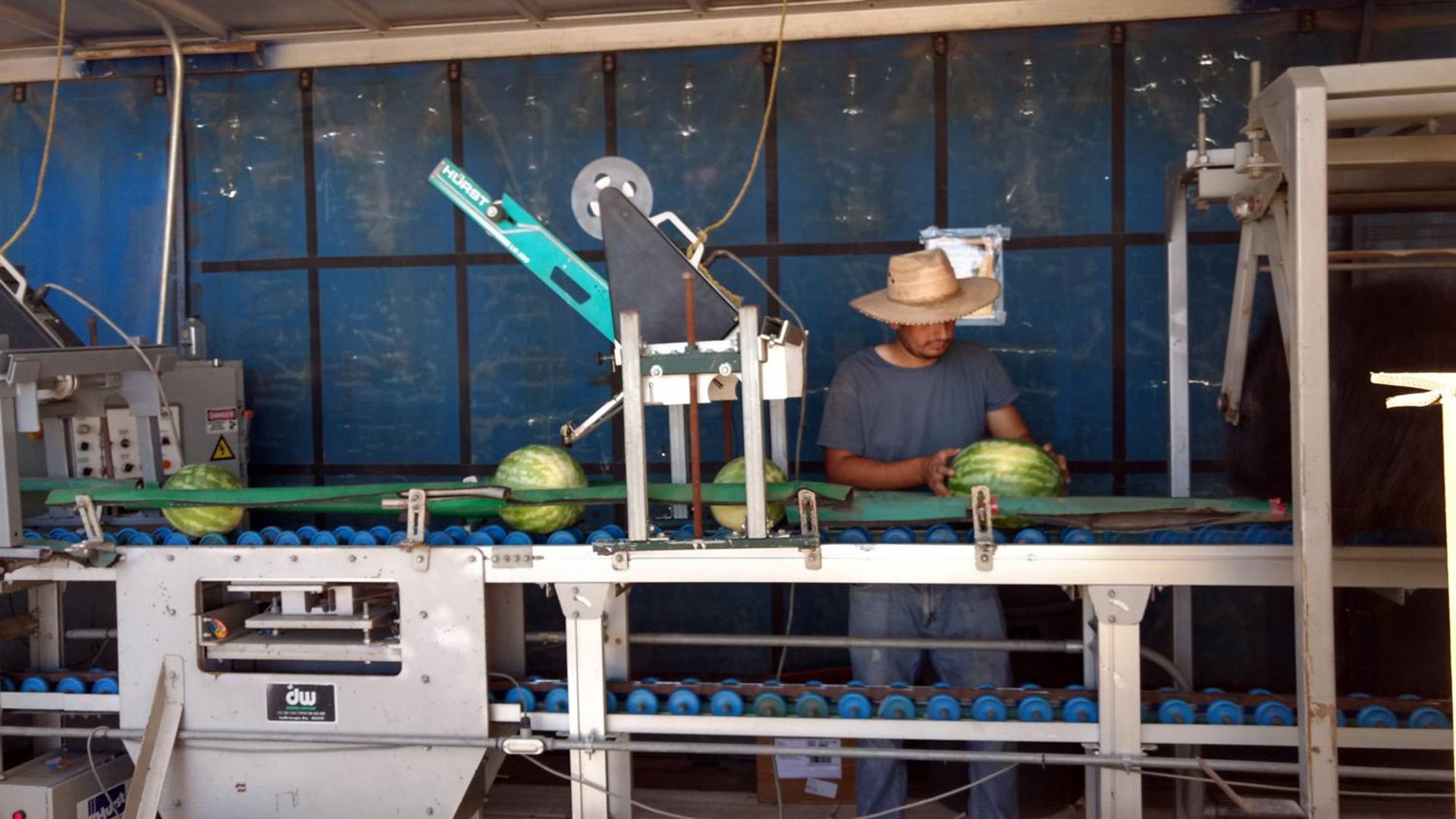 A migrant worker for G Farms checks watermelons.
Courtesy Mike King
PHOENIX — Arizona has hosted about 5,700 guest farmworkers through the H-2A visa program this year, a number that has been growing since 2011. Some lawmakers say the system is outdated and broken, and a Virginia congressman plans to introduce a bill to replace the H-2A with a new program called H-2C.
The Department of Labor oversees the H-2A program. But a draft of the H-2C bill would put it under the Department of Agriculture. David North, with the Center for Immigration Studies, said the Labor Department looks out for workers, while the Department of Agriculture favors farmers who don't want to deal with the American labor force.
"They want a pliable labor force that will disappear at the end of the season. And will not organize. And will not do anything outrageous, like ask that the health and safety laws be enforced," North said.
North worked for the Labor Department in the 1960s. The farm lobby has spent decades trying to get the guestworker program moved to the Department of Agriculture, North said. And he expects those efforts to continue if the H-2C bill fails.
This story originally aired on KJZZ.