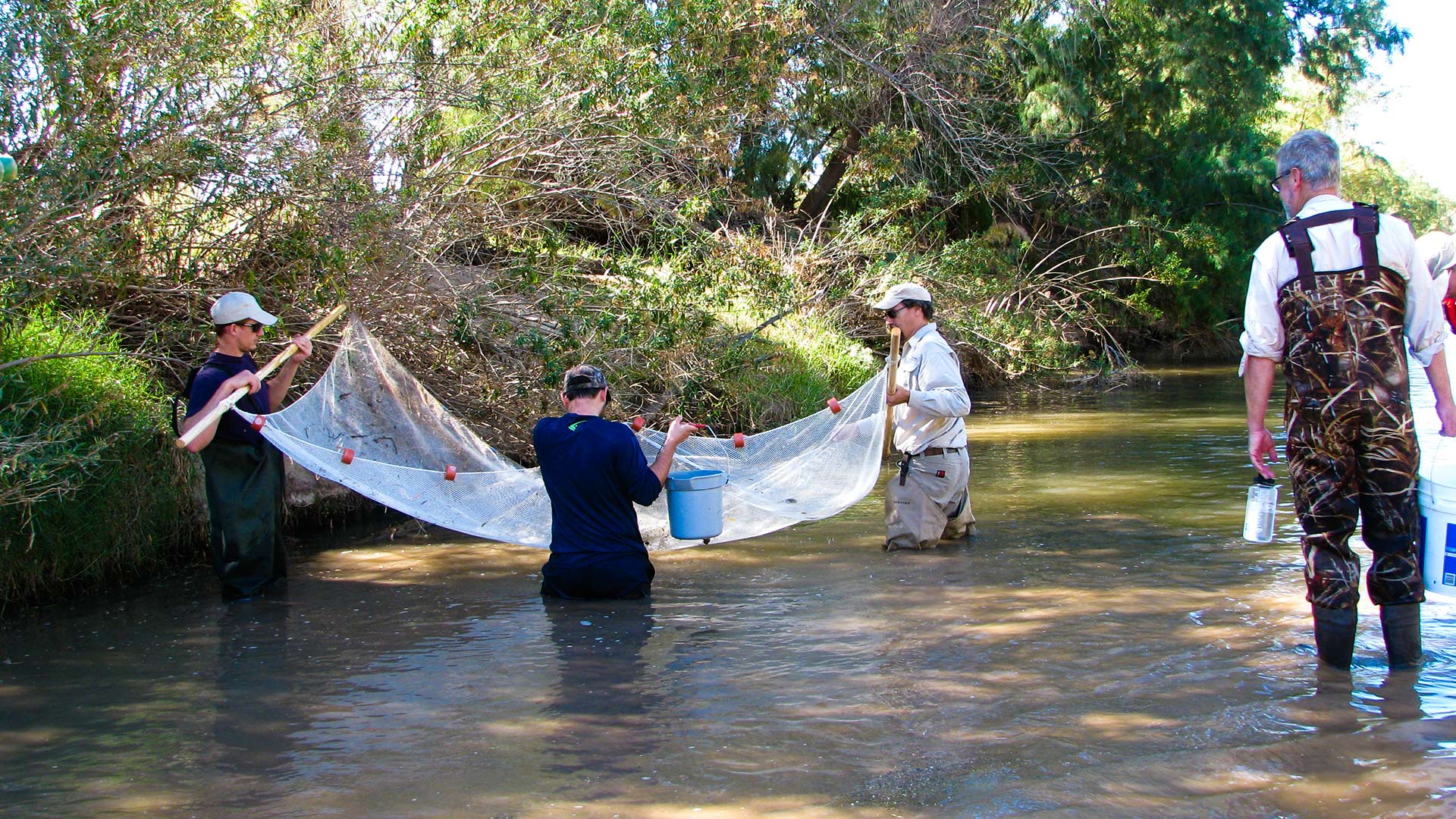 A team works on a fish survey of the Santa Cruz River in 2016, a project conducted by the Sonoran Institute and Pima County.
Claire Zugmeyer
Now that water flows year-round in the lower Santa Cruz River, from northwest Tucson to the Pinal County line, river managers want to know how to improve the watercourse as a community resource and asset.
The improved water quality and steady flow comes from two wastewater treatment plants along the river bank. Fish and other fauna have returned to the riverbed and surrounding wetlands.
The Sonoran Institute and Pima County are sponsoring three workshops starting Tuesday to get public input about the river's value and benefits to the area.
"We are sustaining important habitat, important areas to recreate, and recharging our water in a natural way. We really want to find out where people go and what kind of things they want to see improved, or why they like those particular areas," said Claire Zugmeyer, an ecologist with the Sonoran Institute who has spearheaded the Living River project for four years.
Zugmeyer said 23 miles of river north of Grant road flow year-round with some seasonal variations. The steady flow comes from the upgraded and expanded Tres Rios water reclamation facility and the new Agua Nueva treatment plant.
Zugmeyer said results of a survey taken in early fall to gather public input about the river will be presented at the meetings in Tucson and Marana. A different section of the river will be the focus of each of the meetings.
The public input will help river managers make recommendations for improvements to the Pima County Regional Flood Control District.