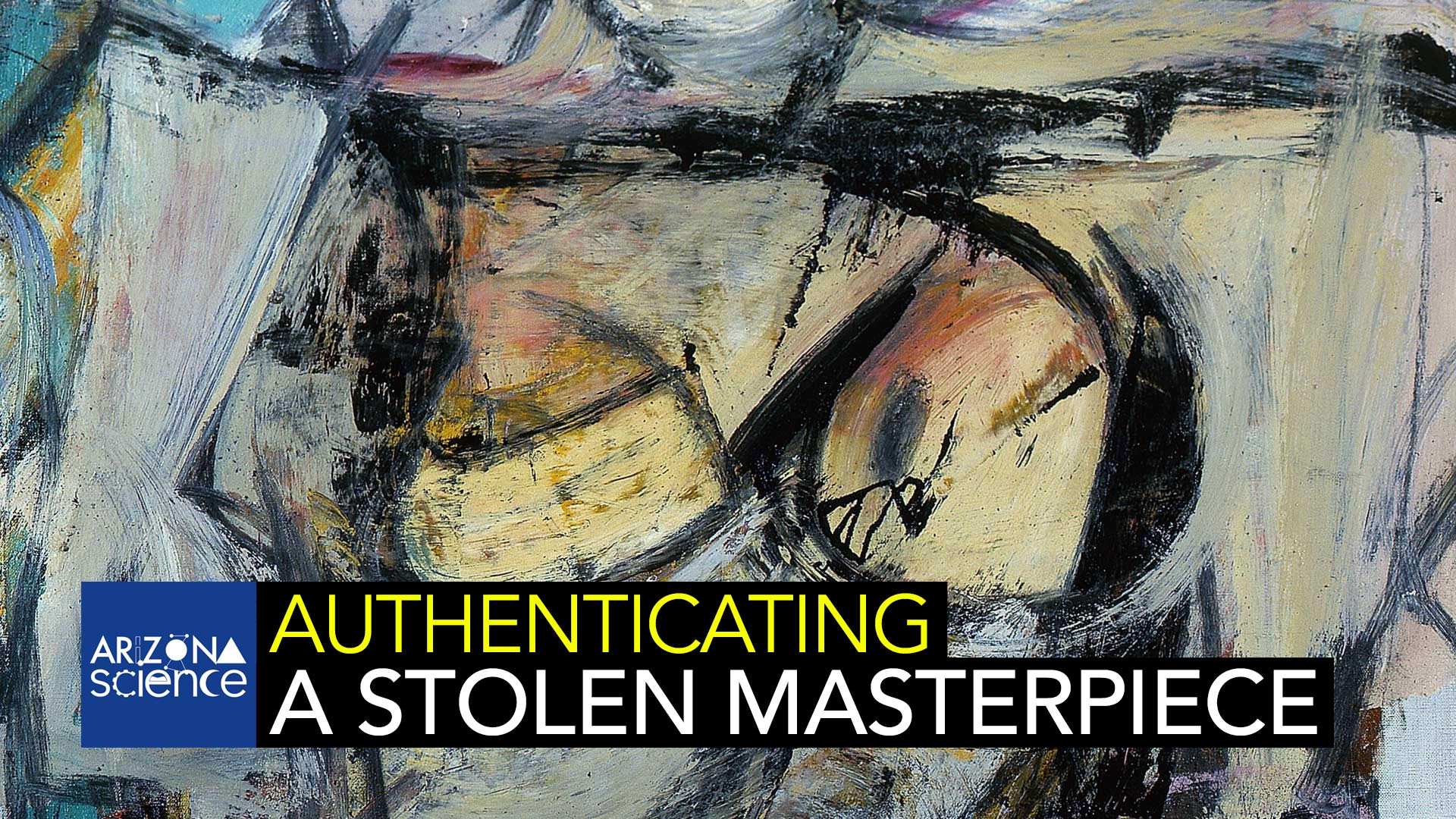 Airs during Science Friday, Friday mornings on NPR 89.1
Watch our story on the theft of de Kooning's "Woman - Ochre"
Almost 30 years ago, a precious mid-20th-century painting by William de Kooning was stolen from UA's Museum of Art. Last summer, a painting purported to be the lost piece was returned to the museum. Nancy Odegaard, a leading expert in the analysis of archaeological materials, was invited to judge whether the painting that was brought in was, in fact, the painting that had been stolen. Like a forensic expert at a murder scene, she methodically examined the piece in question for telltale signs of the history of the stolen art. That piece was known to have traveled for display at particular exhibitions around the U.S., and – less well known to the public – to have been pierced, coated with varnish and touched up with acrylic at various times in its history.
Nancy calmly and methodically determined that the painting in front of her indeed had signs of all the "trauma" that the authentic de Kooning painting had undergone. Only when she at last said, "Yes, this is it," did she realize that the Museum staff had been gathered around her with baited breath.
In this episode:
Nancy Odegaard, Ph.D., Head Conservator and Professor in the UA's Arizona State Museum
Leslie P. Tolbert, Ph.D., Regents' Professor in Neuroscience