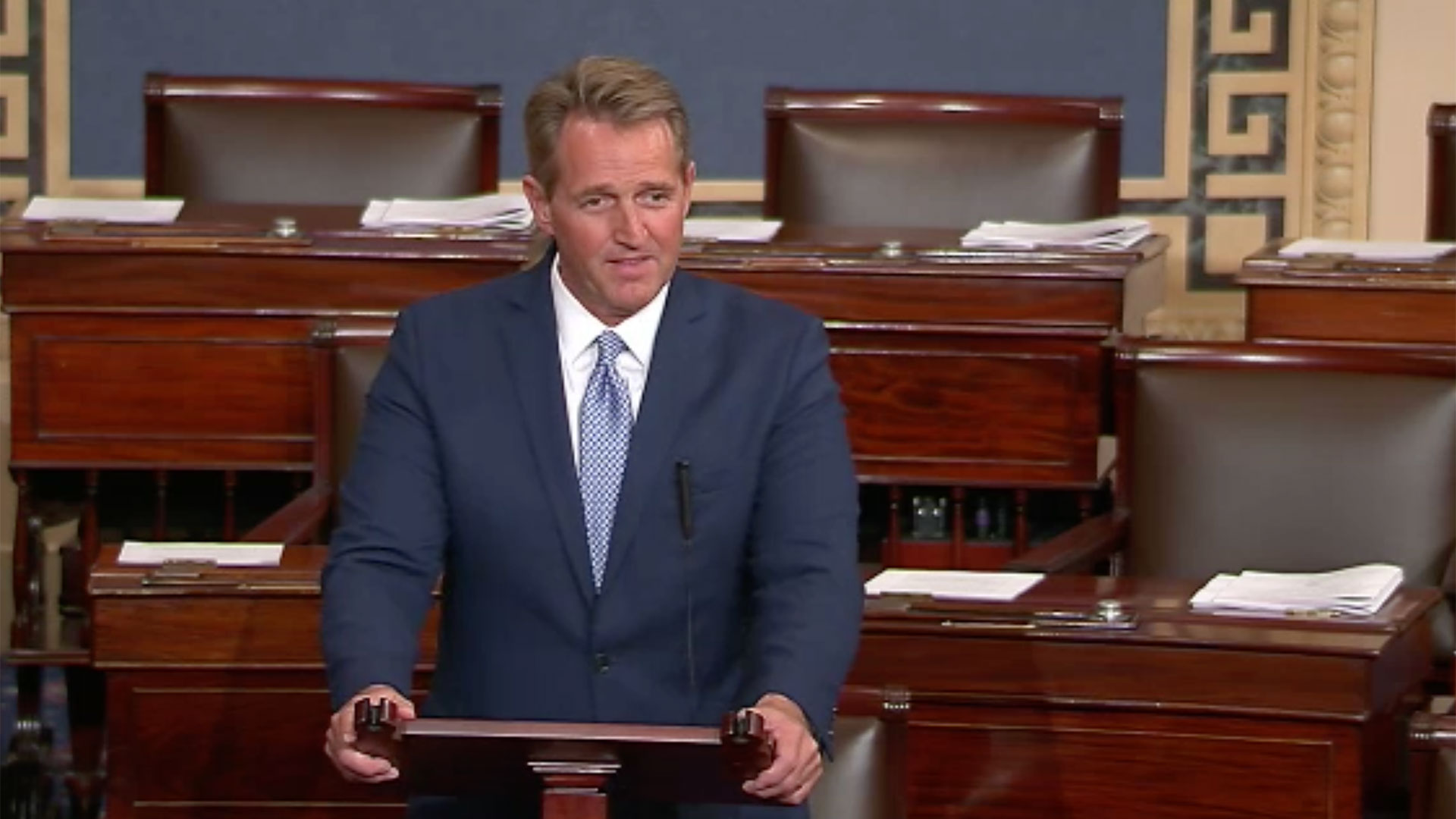 U.S. Sen. Jeff Flake, R-Ariz., on Oct. 24, 2017 announced he will not be seeking re-election.
Via senate.gov
Republican Sen. Jeff Flake announced Tuesday afternoon he would not be seeking re-election in 2018.
The speech took aim at the White House, though he never named Trump.
"We must stop pretending that the conduct of some in our executive branch are normal. They are not normal. Reckless, outrageous and undignified behavior has been excused as 'telling it like it is,'" Flake said on the floor of the Senate, Oct. 24. "Such behavior emanates from the top of our government. It is something else. It is dangerous to a democracy."
He called for a return to what he called "traditional conservative values" and said the Republican Party has abandoned its core principles.
"We must be unafraid to stand up and speak out, as our country depends on it, because it does," Flake said. "I plan to spend remaining 14 months of my Senate term doing just that."
The Republican senator from Arizona did not announce any specific plans outside of serving the rest of his term.
Watch the announcement below.