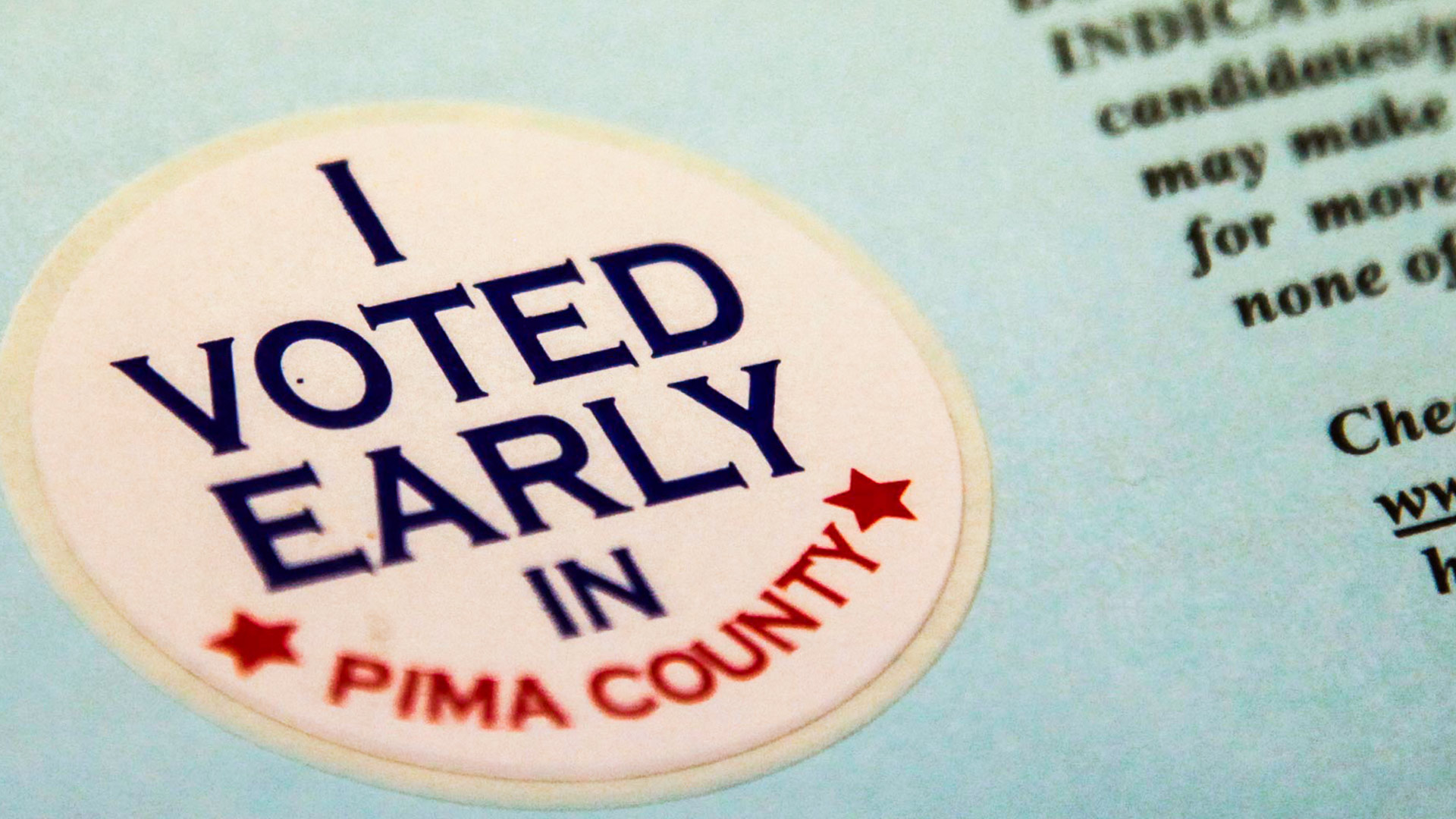 An "I voted early" sticker in a Nov. 7, 2017 election package.
AZPM Staff
Officials are urging voters to get their ballots in the mail by Wednesday at the latest for the Nov. 7 election.

Pima County Recorder F. Ann Rodriguez is encouraging voters who received a ballot by mail to make sure to meet the mail-in deadline. She said mailing a completed ballot by Wednesday will ensure the recorder's office will get it in time for Election Day.

If you have already mailed your ballot and want to check the status, you can go to the Pima County' recorder's website and click on "Early Ballot Status."
Pima County residents can also make their early election choices at one of three county recorders' offices in Tucson:
Recorder's east-side office: 6920 E. Broadway Blvd, Suite D.
Recorder's south-side office: 6550 S. Country Club Rd.
Recorder's downtown office: 240 N. Stone Ave.