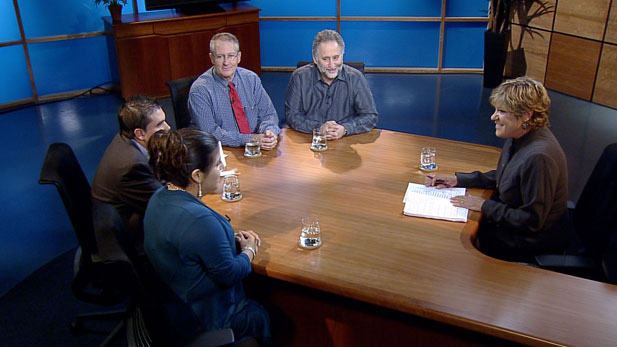 Teacher Randy Spalding and chef Janos Wilder partner to teach developmentally disabled students to create and serve a holiday meal.

AZPM
In Charles Dickens' A Christmas Carol, Tiny Tim in the end got the Christmas feast that he deserved. Perhaps that inspiration led legendary restaurateur Janos Wilder to team up with Pueblo High School faculty and students to help them throw a holiday feast while acquiring employable skills and a strong sense of compassion.

Randy Spalding, who directs exceptional education at PHS and will be retiring after 39 years, and students Aron Morales and Marissa Pazo discuss the upcoming Janos Southside event, Spalding's last.
A teacher and a chef guide devolopmentally disabled students to create and serve a holiday meal. (VIDEO: AZPM)