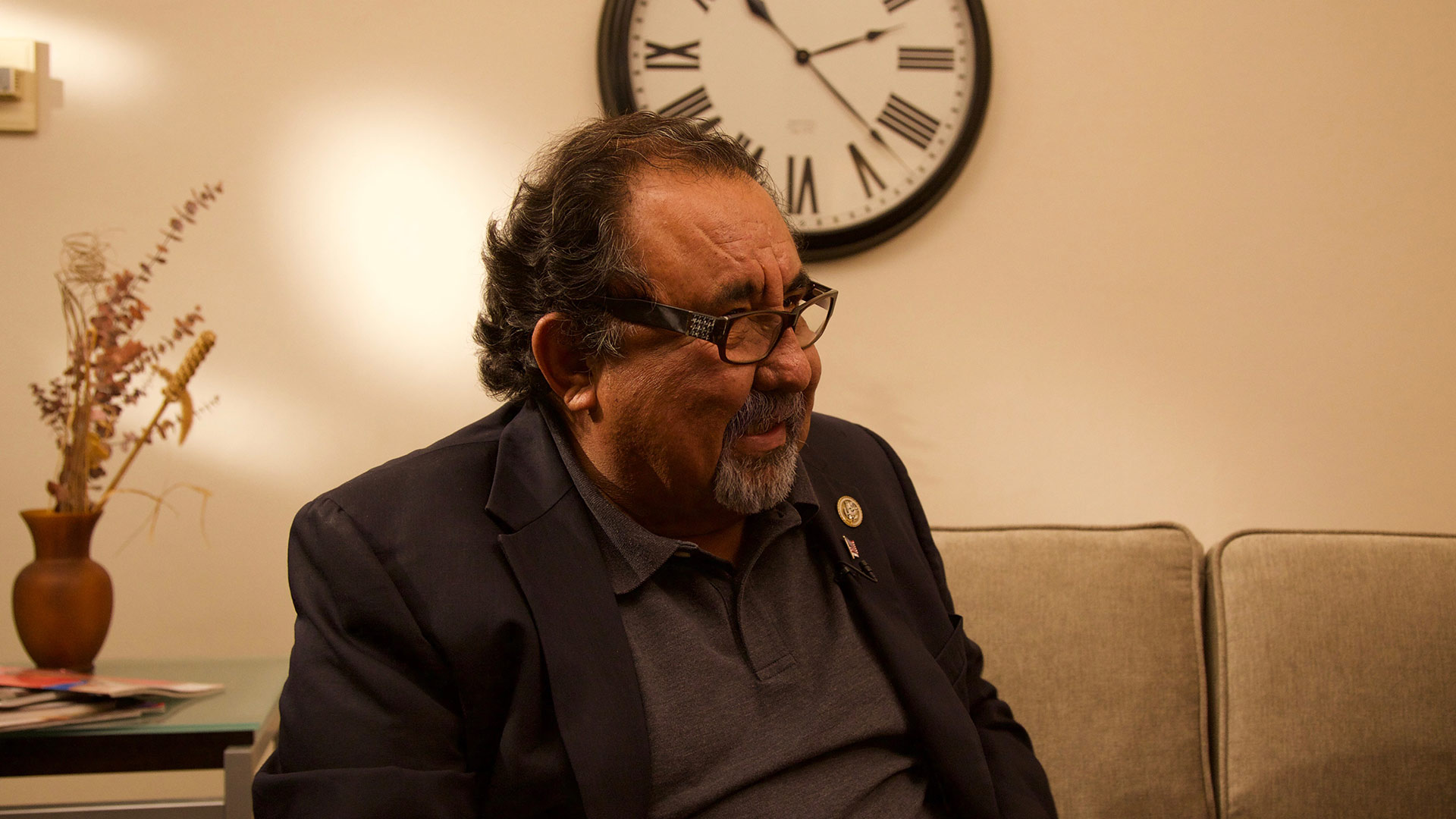 U.S. Rep. Raúl Grijalva, in the AZPM studios Nov. 20, 2017.
Nick O'Gara, AZPM
Sen. Jeff Flake's announcement that he is retiring sent shockwaves through the political world, but it did not rock Congressman Raúl Grijalva.
The Arizona Democrat said he likes Flake but doesn't agree it is time to go.
"To be there to try and right the ship, so to speak, is something I consider part of the responsibility," said Grijalva.
Recently, the website FiveThirtyEight rated Grijalva as voting with President Trump 9.8 percent of the time.
"Nine-point-eight percent, some of my staff questioned what I did wrong, which votes I took that caused that to happen," Grijalva said with a chuckle.
He said there are some things that are not partisan and must be done to keep the nation moving forward.
Grijalva was first elected to the House in 2003.