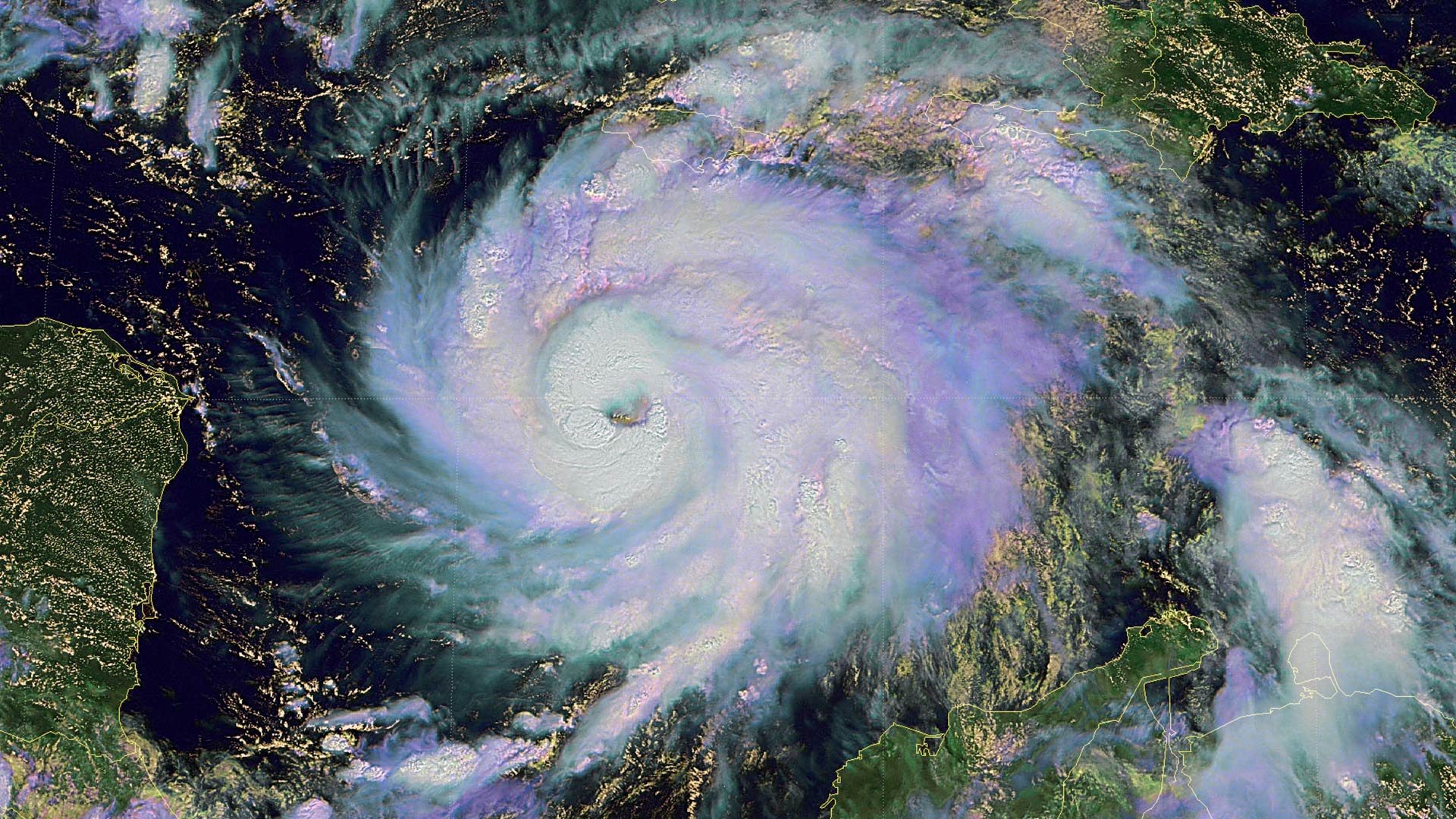 Satellite imagery of Hurricane Mitch, Oct. 24, 1998.
NASA-Goddard Space Flight Center, data from NOAA GOES
The federal government plans to end temporary protected status for Hondurans who sought refuge in the U.S. 20 years ago following the devastation caused there by Hurricane Mitch.
President Donald Trump said the status is no longer necessary because Honduras has been rebuilt. But many in Honduras say the country is far from having recovered from more than $5 billion worth of damage.
In 1998, Category 5 Hurricane Mitch hit Central America with a force that had not been seen in 200 years. The National Weather Service said winds reached 200 miles per hour. Hurricane Mitch stalled over Nicaragua and Honduras for almost six days. An estimated 20,000 people died. Honduras was hit the hardest.

The U.S. Department of Agriculture reported at the time that almost 70 percent of all crops were destroyed. Banana fields were decimated.

But the biggest hit to Honduras' infrastructure was the near-total destruction of all the water treatment plants in the country. Almost 90 percent of all water treatment plants in the country were destroyed.

At the time, Javier Mayorga was a boy and remembers the storm. "People had to start again rebuilding all these water systems," he said recently.
Mayorga is one of the foremost experts on water issues in Honduras. He came to the University of Arizona to get a degree in watershed management. Then he returned to Honduras to help rebuild the country's water infrastructure.
He said almost 1 million people in rural Honduras still lack access to safe water. Children and the elderly routinely die from dysentery.

"We are very concerned about accessing safe water for these families in the rural area — the poorest and the most vulnerable people in Honduras," he says.
Myorga worries that sending tens of thousands of Honduras who sought refuge in the U.S. back to these conditions is not safe.