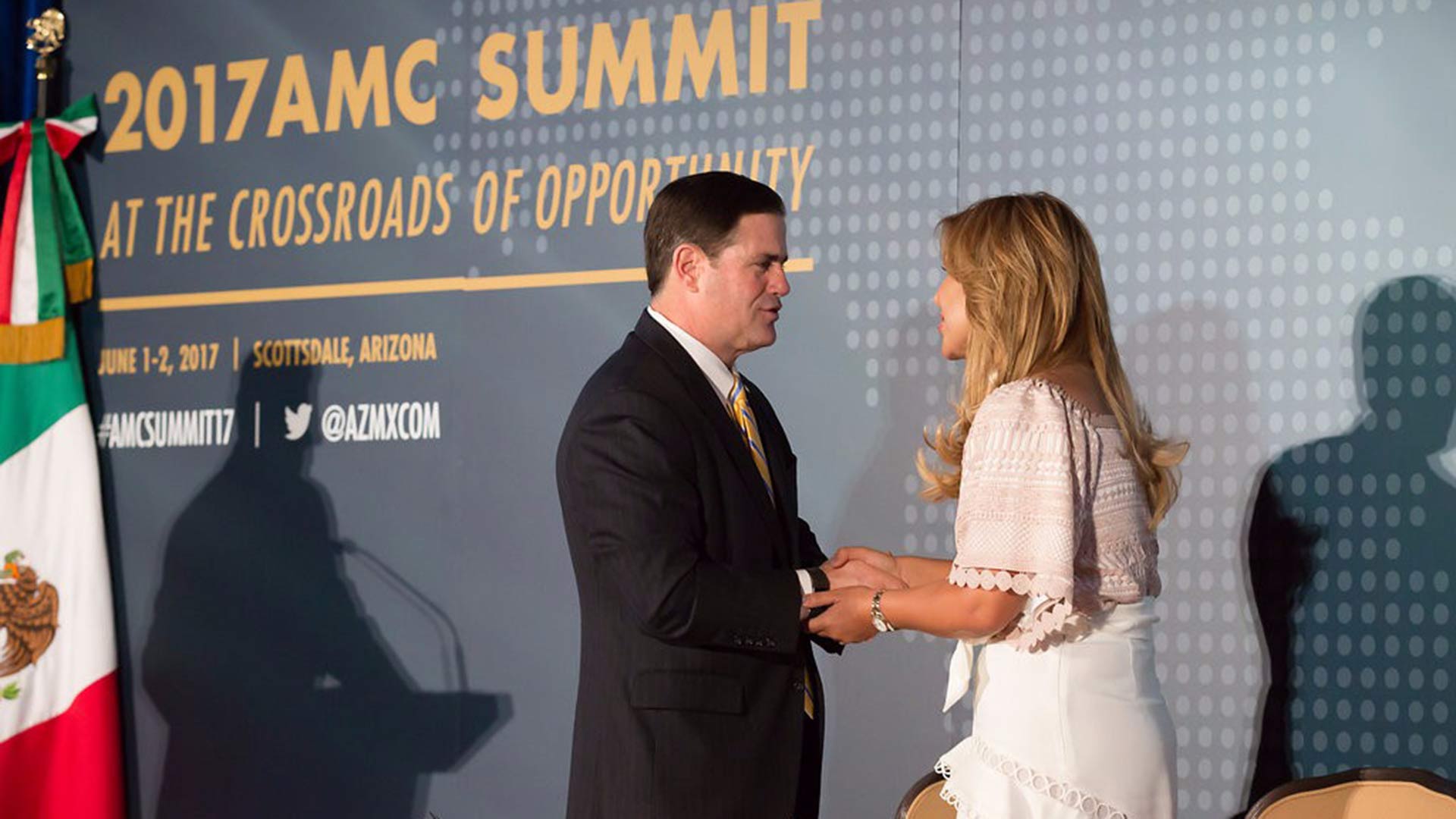 Arizona Gov. Doug Ducey and Sonoran Gov. Claudia Pavlovich at a June 2017 Arizona-Mexico Commission summit in Scottsdale, Arizona. The commission also met in November 2017 in Puerto Peñasco, Mexico.
2017 Arizona-Mexico Commission
An international nonprofit that monitors almost 200 countries has released a report on corruption and the lack of transparency. The group found that Mexico ranks at the bottom for both. But the report also found that the state of Sonora has one of the best records in Mexico for fighting corruption.
Transparency International calls itself a global coalition against corruption and has chapters in 100 countries, including Mexico.
In Mexico's 32 states, the group found that the State of Sinaloa is one of the worst Mexican states in terms of corruption, while the state of Sonora ranks as one of the best in terms of combating corruption and maintaining high government transparency.
Overall, the report found Mexico suffering a credibility problem. Of the 176 countries surveyed for transparency and anticorruption efforts, the U.S. ranks toward the top, at 18, and Mexico at 123.
Robert McWhirter, an Arizona attorney who has worked throughout Latin America for decades, said the region must come to terms with the main reasons for institutionalized corruption.
"There's two big problems both from Mexico and especially Central America. One big problem is the gang problem, which has impunity. The other is the effect of the narco-trafficking and the corruption from drug money," said McWhirter.
Read the report here.