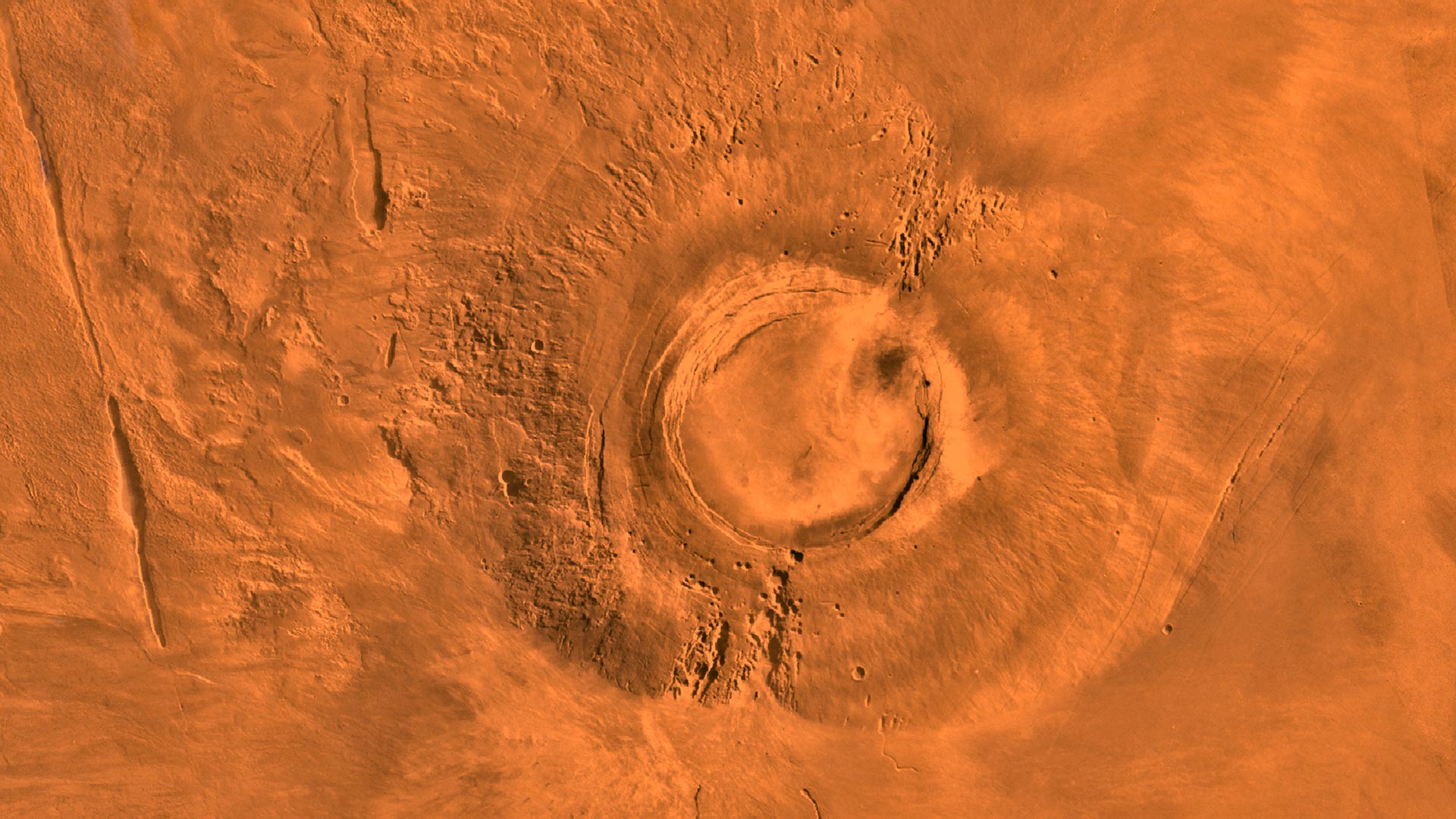 A digital-image mosaic shows the extinct volcano Arsia Mons on Mars.
NASA, JPL, USGS
Some astronauts, like Edgar Mitchell and Alan Shepard, went to the Mexican state of Sonora decades ago to train before their space missions.
Now, researchers from both sides of the border think it's time to revisit the area with a new mission: Build human settlements on the moon and Mars.
Forty-five years ago, NASA used part of the Sonoran Desert in Mexico to prepare for expeditions to the moon. Today, a new venture to Mars might just start there.
"It's a nice area, very interesting, beautiful landscape, but very rough," said Mario Arreola, director of outreach at the Mexican Space Agency, describing "Los Pinacates," a volcanic area at the Sonoran Desert.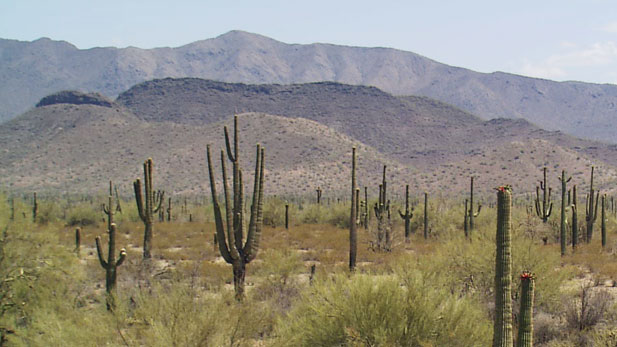 Saguaros flourish in the Sonoran Desert
Arreola explained that the first human settlements on the moon or Mars will have to be built underground, under very similar conditions.
The Mexican and American space agencies, the University of Sonora and Arizona State University are currently exploring the area and working on the agreement.
"This will also strengthen the relationship between the two states," Arreola said.
The Mexican Space Agency also hopes to attract private companies interested in space exploration, like Tesla.