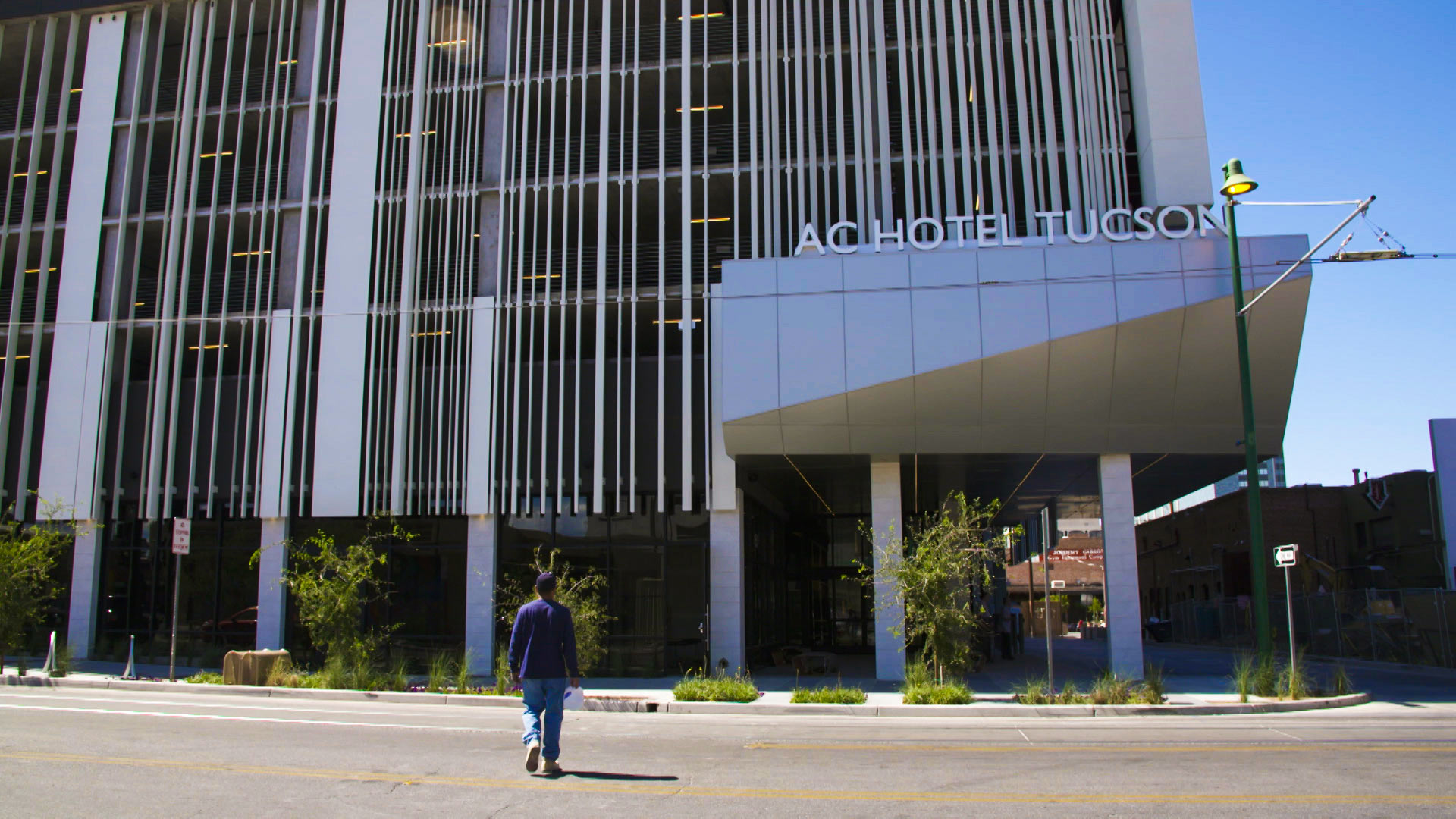 The exterior of the AC Marriott Hotel in downtown Tucson.
AZPM
The Tucson hotel industry is on an upswing. Visit Tucson says 2017 hotel booking records show a 13 percent increase over 2016. That is great news, said Visit Tucson's Dan Gibson.
"We've done well to sort of capture the fact that Tucson is surprising to people. People hadn't always been exposed to it, and our aggressive digital campaigns are working."
In addition to those digital campaigns, Gibson said Tucson is reaping the benefits of media stories about the border.

"We embrace the borderlands culture here of Tucson. The collision of cultures between Mexico, and Spanish influences and Native Americans," says Gibson.
Each hotel room pays up to a 14 percent room tax. That tax goes to local government. And more rooms booked also translates into more money spent on things like food and entertainment.
Gibson said that in the 2016-2017 fiscal year, Visit Tucson estimated the leisure business to be $87 million, and that's not including the Mexican visitor or the sports enthusiast industry.

"It's money in the pockets of Tucsonans who work here and also it is a pretty significant chunk of our city and county budgets as well."