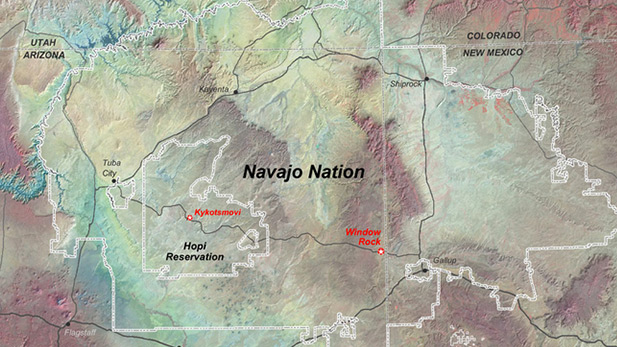 Public domain
If the Navajo Nation needs to issue an Amber Alert when a child goes missing, it's able to do that now. Its Amber Alert System is now operating in test mode.
Emergency Services Coordinator Harland Cleveland said the system reaches across the entire reservation — 11 counties in three states. Navajo police are still learning how to use the software.
"It's called a mass notification system, which is also like reverse 911 in case we have to notify people of an emergency in their local areas," Cleveland said. "We're also able to issue wireless emergency alerts and tap into the NOAA radio."
In May 2016, the tribe realized it needed the technology when an 11-year-old girl and her brother went missing. It took seven hours after they were reported missing before an Amber Alert was issued. The boy was freed but the girl was killed.