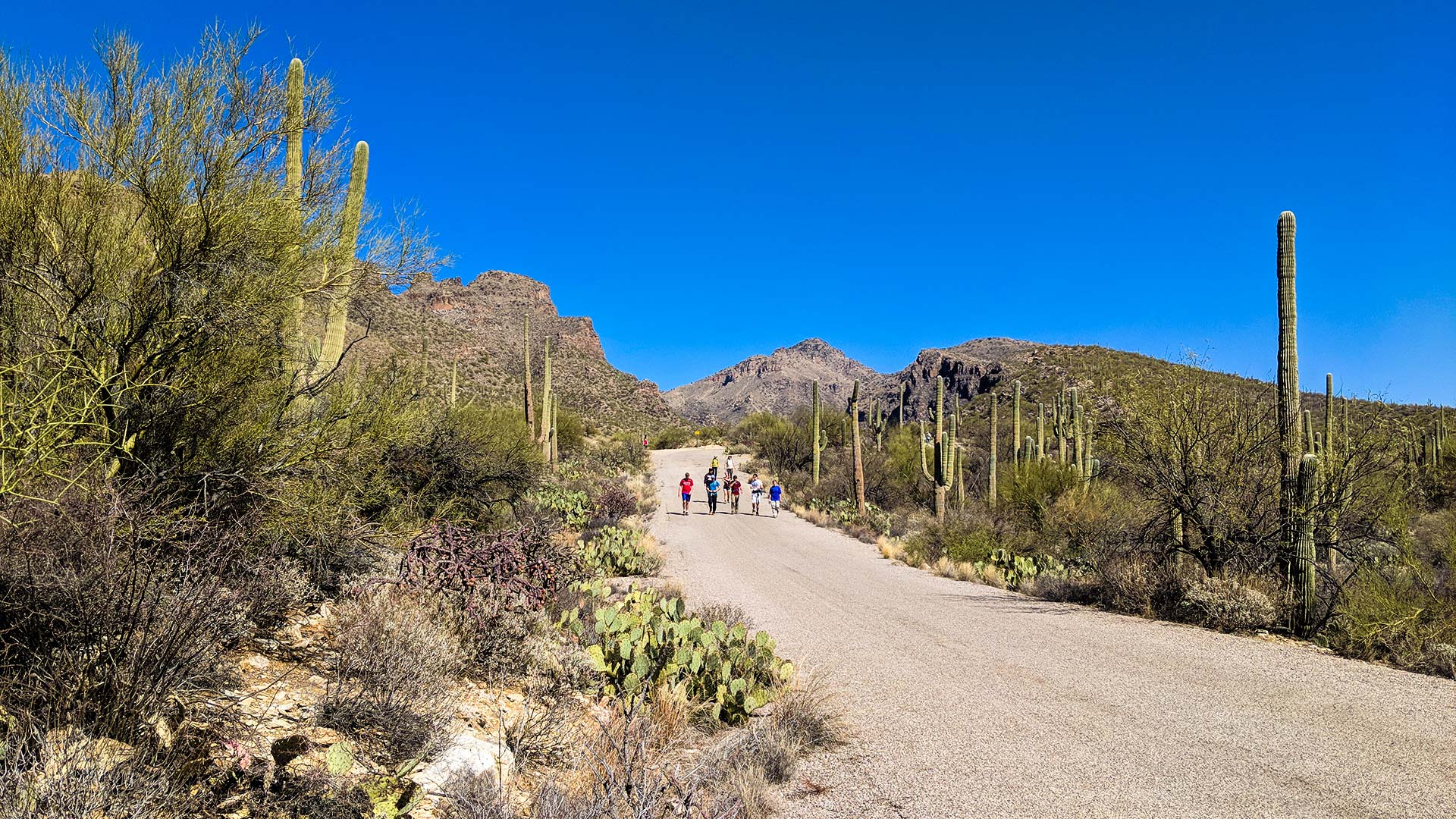 Walking down the road near the Bear Canyon Trail in the Sabino Canyon Recreation Area, February 2018.
Nick O'Gara, AZPM
The Coronado National Forest announced Friday that the shuttle service through Sabino Canyon will get a new operator starting July 1.

The new shuttle operator will be Regional Partnering Center, a public-private partnership involving the Pima Association of Governments. Forest officials chose the new operator over a competing bid from the current shuttle operator, which ran the attraction for over two decades.
Forest spokeswoman Heidi Schewel said public dissatisfaction with the current service led the Forest Service to look at other providers.
"Public feedback factored into us putting out a prospectus and asking for applications. We took the applications and they were evaluated by a panel of employees from, actually, the National Park Service, who have the experience in the transportation system that we really needed to make this selection," Schewel said.
Tucson Electric Power is paying some of the startup costs to enable the current gas and diesel vehicles to be replaced by an all-electric fleet over five years.
"Starting with the introduction of one [shuttle] here in the near future, then in the following phase they'll be running electric in Sabino Canyon on that route, and gasoline and diesel in the Bear Canyon route … and then that will be transitioning into all electric."
The current shuttle operator will continue to run the rides through the end of the permit, on June 30.