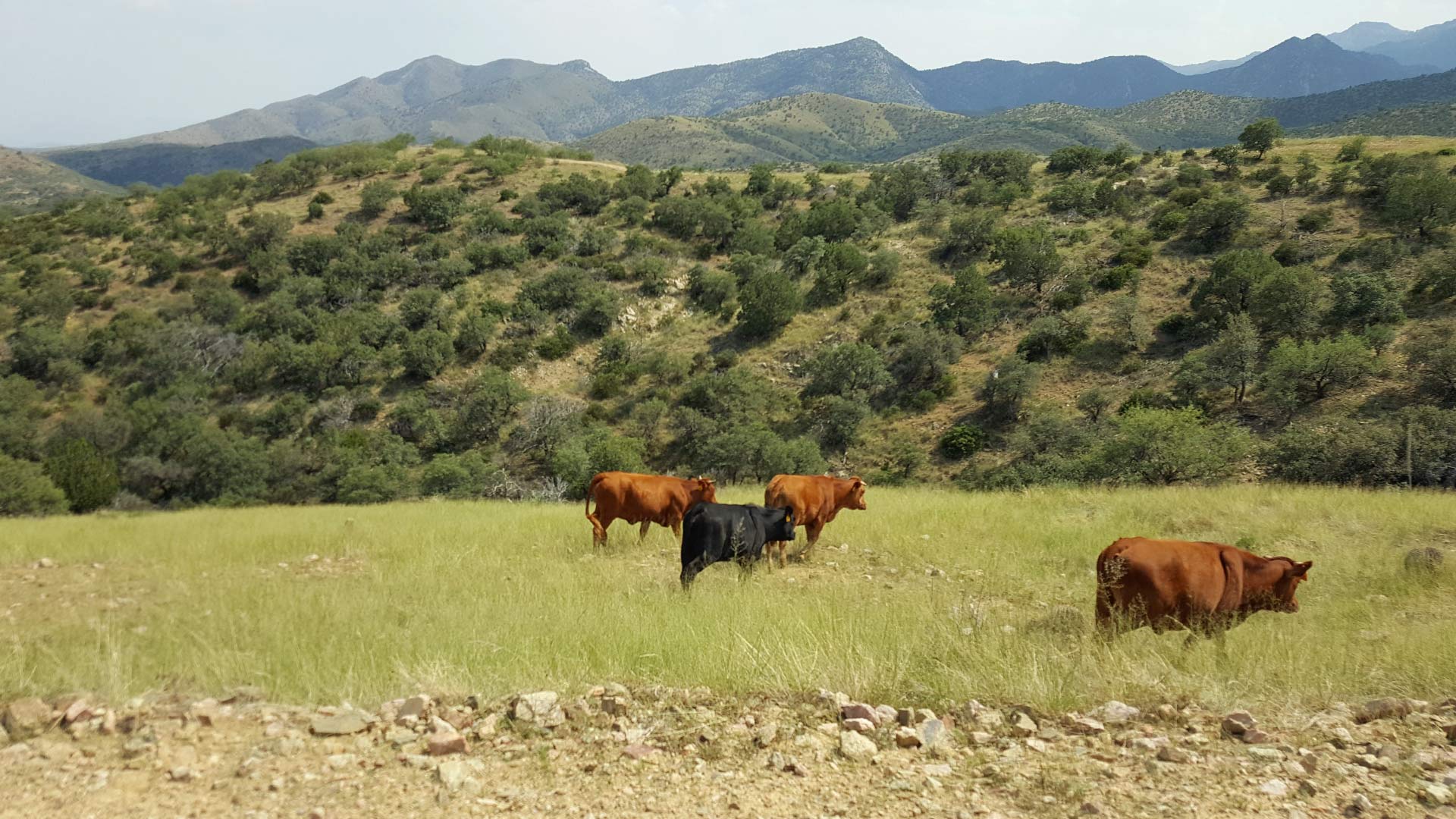 Cattle graze on wild grasses near Oracle, Arizona, September 2017.
AZPM Staff
Dry conditions on top of a multi-year drought in Arizona have driven up the price of hay, dried up water sources and, in some cases, forced ranchers to sell their cattle earlier than usual, a local industry head said.
Arizona is in a 21-year, long-term drought, and conditions this winter have set a pace to be some of the driest on record, according to meteorologists.
Patrick Bray, vice president of the Arizona Cattle Growers Association, said ranchers in Arizona are used to dealing with a dry climate, but the dry conditions are starting to take a toll.
"What you will see, though, is cattle that go to market sooner than usual because the forage is not available," Bray said.
The lack of rain can also cause natural water sources to dry up.
"The water is lacking that we usually see in wintertime that helps fill our stock tanks that carry us through the summer," Bray said. "So, what will happen is that you will start to see many producers start to haul water."
Hauling water can be expensive and time consuming. In some cases ranchers have to hire extra hands to work full time just hauling water.
When it is particularly dry, hay won't grow unless it is irrigated. The price for hay goes up, and ranchers have to spend more to feed their cattle.
Bray said rain from last year has left some extra foliage for cattle to graze on.
"A unique thing about this particular drought is that leading up to it we did have some very good rains in the majority of the state that lead to a very good growing season for much of our vegetation," Bray said. "So there is still a good deal of dry forage out there, which helps our animals."
So far, conditions haven't been bad enough to put many ranchers out of business, according to Bray, but they must manage their livestock carefully until the rain comes.
Nate Airulla is an AZPM intern and student in the University of Arizona School of Journalism.