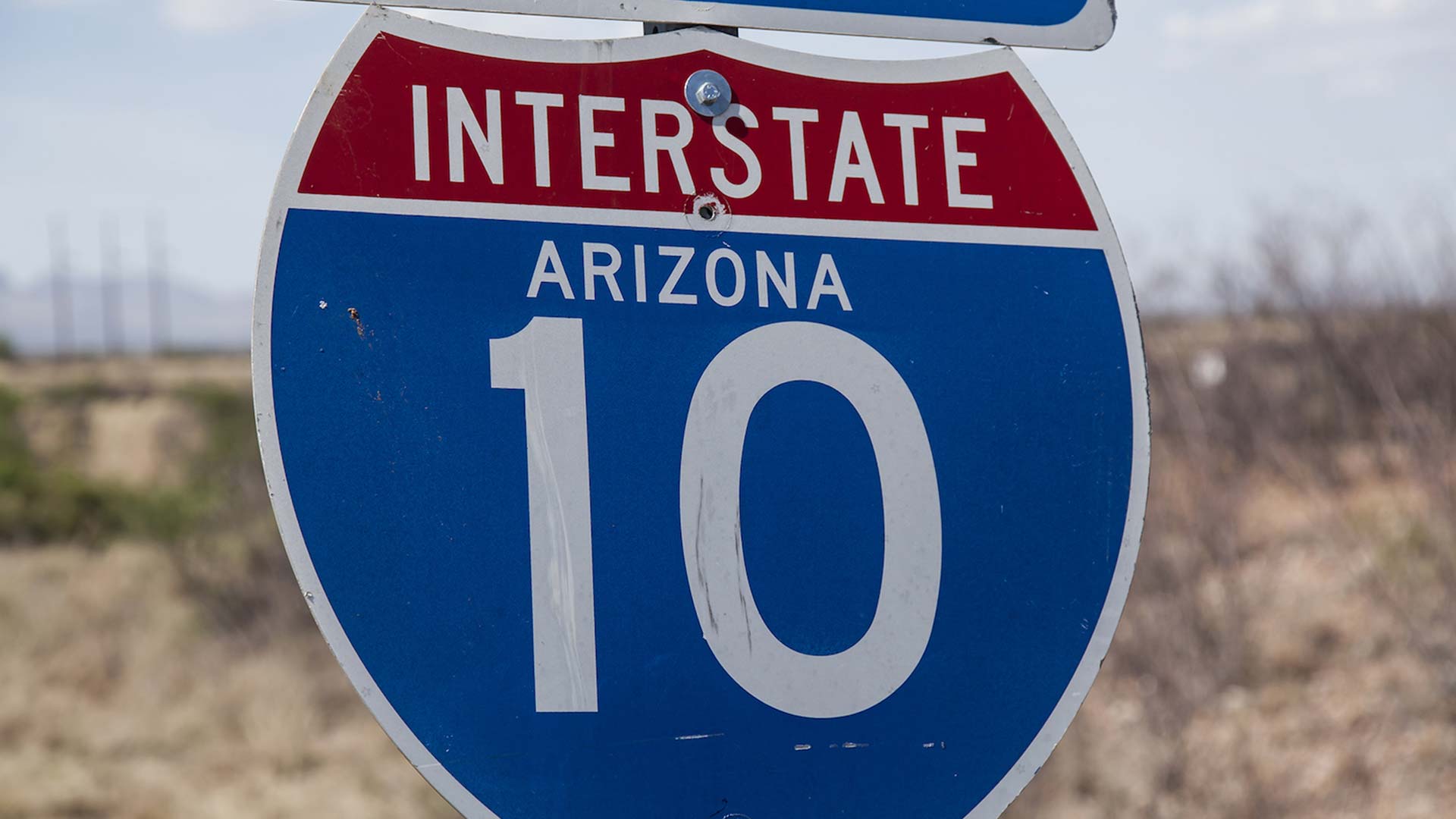 ADOT crews will begin widening I-10 to three lanes at Casa Grande next week.
Steve Riggs/AZPM
Southern Arizona motorists can look forward to improved traffic flow on Interstate 10. Arizona Department of Transportation crews will begin a road-widening project next week that will take I-10 to three lanes in each direction between Casa Grande and Tucson.
The project will add one lane in each direction next to the median with a concrete barrier in the middle. Workers will also create new bridges over Jimmie Kerr Boulevard in Casa Grande.
ADOT spokesman Tom Hermann notes the changes will be welcomed by daily commuters and commercial truck drivers along the route.
"I-10 is a very important commercial corridor for us, for the state economy, for everybody in Arizona," he said. "Not only for the commercial drivers, but for you and me driving from Tucson to Phoenix."
The construction work at Casa Grande is not expected to cause further congestion for drivers in the area. ADOT said two lanes will stay open during heavy travel times, with workers benefiting from lane restrictions at night. The project is slated for completion within 18 months.