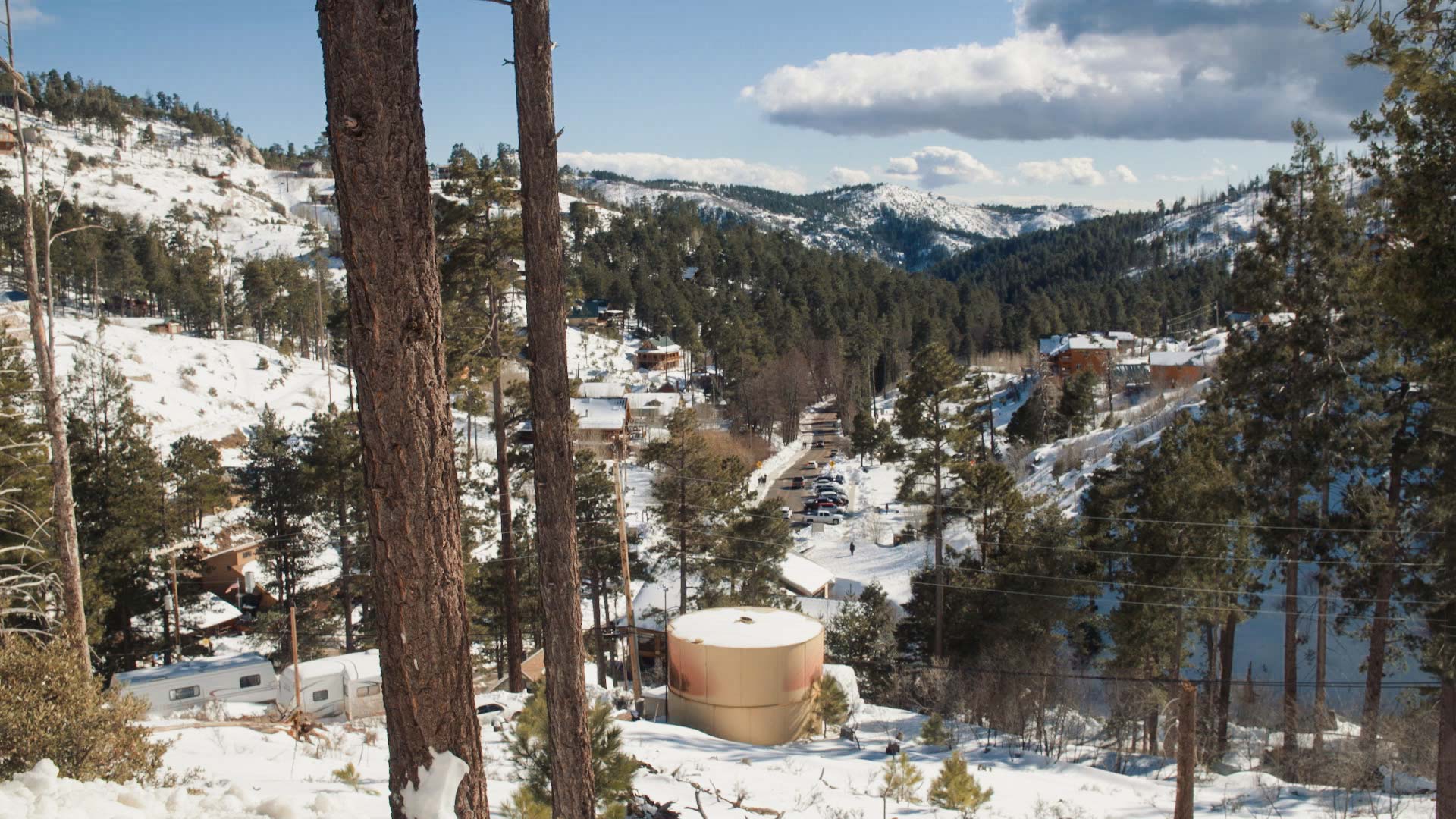 Snow blankets Summerhaven in the Santa Catalina Mountains.
AZPM Staff
A $50,000 grant from the Pima Association of Governments will allow the county's transportation department to look for solutions to traffic congestion in the community of Summerhaven.
The department will hire an outside firm to look at issues and examine possible solutions. The project manager said the main problem for any solution will likely be limited space.
"That's going to be one of the main aspects of this study, to really look at that limited right of way and land available and what we can really utilize," said PDOT's Lauren Fecteau.
Traffic conditions often worsen in the town at times when visitors travel up to Summerhaven from Tuccson, Feacteau said, such as after a snowfall or during summer events.
The department will receive the funds to commission the study this summer, and Fectau said they anticipate having the report by July 2019.
"As far as a timetable for a solution, that will really depend on what those mitigations are that are outlined as part of the study," she said.
The Census Bureau estimates there to be 151 residents in Summerhaven.