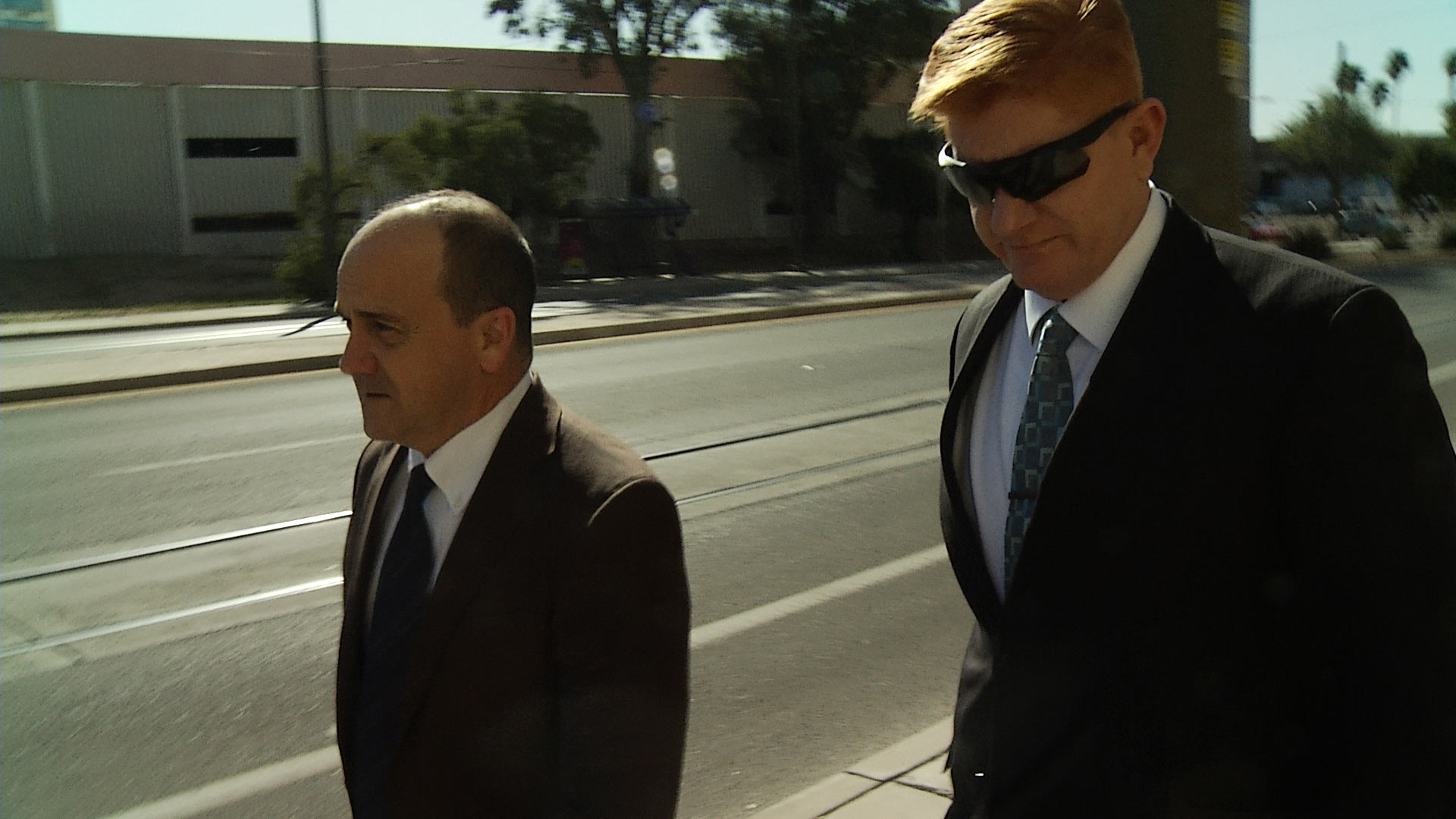 Border Patrol agent Lonnie Swartz, right, walks into federal courthouse with his attorney, April 2018.
AZPM
The trial of a Border Patrol Agent Lonnie Swartz, charged with second degree murder of a Mexican teenager, is in its final stages. For the past month, the courtroom has been filled with off-duty border patrol agents showing their support for Swartz. And, there has been the family of Jose Elena Rodriguez and their supporters expressing emotions that range from anger to distrust of the U.S. judicial system.
The brother of Jose Elena Rodriguez has sat through the entire month-long trial. He says the family has been through every stage of grief. But on Thursday, outside the courtroom he talked of forgiveness.
"The best thing is not to have bitterness and anger and to forgive those who have hurt us."
Diego Elena Rodriguez, 24, said he has sat in the courtroom for weeks, memorizing images of his brother's body, shot 10 times in the back by Border Patrol Agent Lonnie Swartz. He said hate and anger will not bring his brother back but forgiveness will bring him peace.
"I have to do it, he said, because all the bad I wish someone else will come back to me."

In April 2012, Border Patrol Agent Lonnie Swartz admitted to firing 16 shots through the international fence at individuals he said were throwing rocks at Border Patrol Agents and Nogales Police Officers. Swartz has maintained that he was in fear for his life and the safety of other officers.
The prosecution admits that 16-year-old Jose Elena Rodriguez was one of the rock throwers trying to give cover to two other men climbing the border fence to get back to Mexico from the U.S.
No other agent or officer drew their weapons. All testify that they felt their safety was not at risk.

Closing arguments are expected early next week.