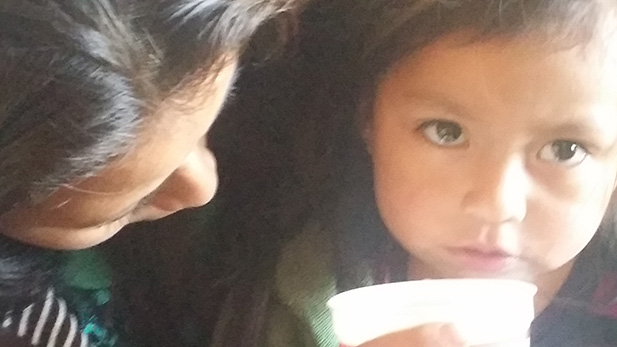 A Central American family at the Casa Alitas safe house in December 2015.

Nancy Montoya, AZPM
Tucson-area refugee aid services this week are reporting an influx of Central American families seeking help.

Catholic Community Services' Casa Alitas and the First United Methodist Church's Inn Project both say they are at capacity.
Both agencies work with Border Patrol's Tucson Sector and Immigration and Customs Enforcement to provide safe temporary shelters for families that have been processed and cleared to enter the U.S., pending asylum hearings.
"We are at capacity and have remained at capacity for months now," said Teresa Cavendish, the director of Operations for Casa Alitas. "We are very grateful for the relationship that ICE and Border Patrol have worked to maintain with us."
She said most families have been traveling for weeks and are traumatized when they arrive.
Cavendish says the shelter offers food and clothing and helps them coordinate travel to meet up with family in the U.S. as they await immigration hearings.
"We immediately want to acknowledge their human dignity."
The shelters supply the families with food and clothing and help them coordinate travel to meet up with family in the U.S. while they await an asylum hearing.