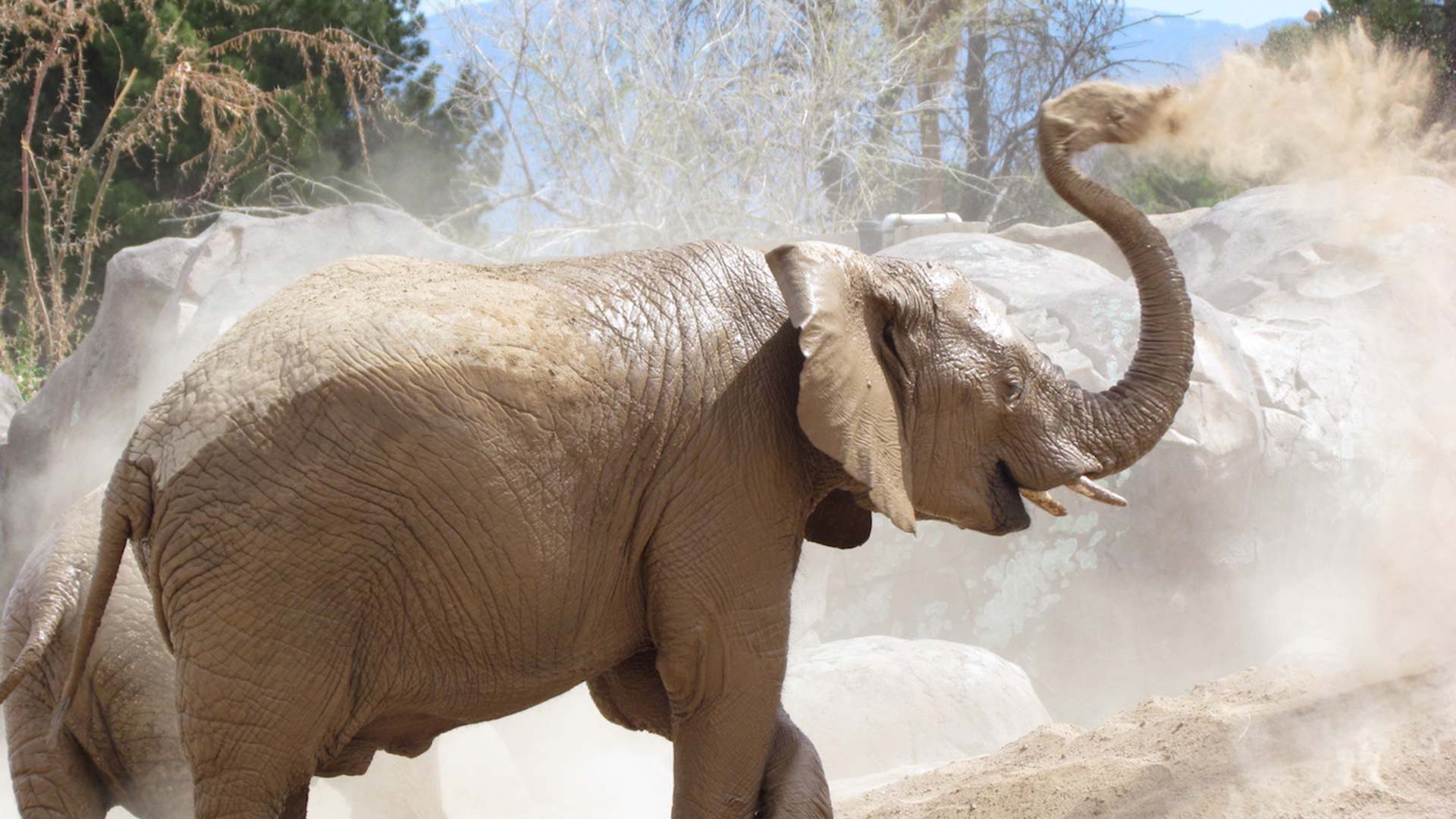 Zoo officials say 11-year-old "Punga" died from a condition that usually strikes horses and dogs.
Reid Park Zoo
Staffers at the Reid Park Zoo are still learning about the condition that caused the death of an elephant Tuesday.
Zoo officials said the 11-year-old elephant, named Punga, died suddenly from a double mesenteric root torsion, also called twisted gut.
"There is only one elephant that has experienced it that we know of, and it also died," said zoo administrator Sue Tygielski. "We don't know what causes it, but essentially what happens is the intestines become tangled."
Tygielski said twisted gut is not an inherited or genetic condition, and that other animals in the zoo are not in danger or at risk. She said instances of twisted gut are relatively unknown, but veterinarians are using Punga's death as an opportunity to understand it better.