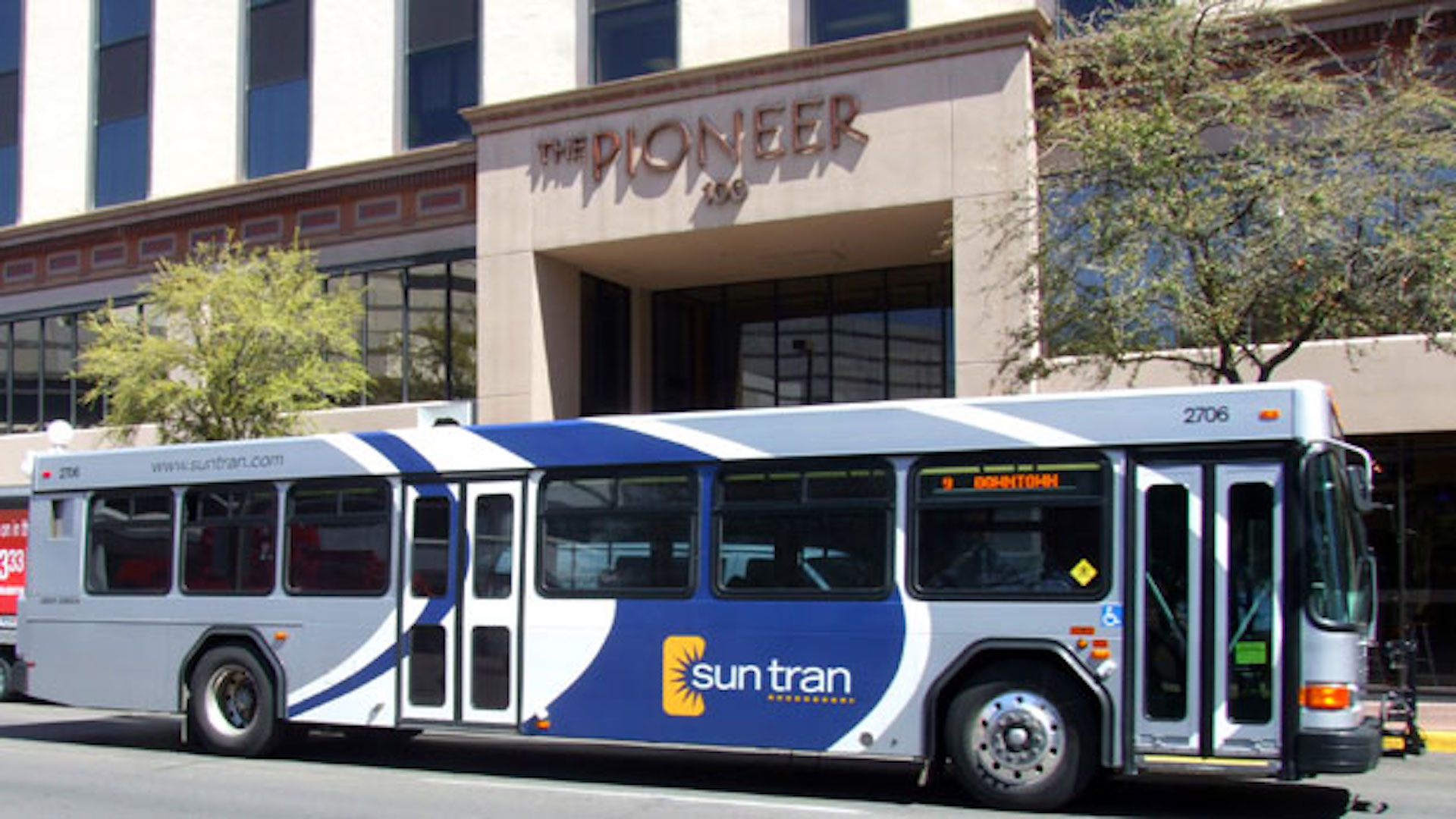 Sun Tran wants public input on a proposed 3-Day pass and $25 for $20 riders plan.
AZPM
Sun Tran wants to know what riders think about some proposed fare changes.
The public transportation system is considering adding the three-day transit pass and the $25 worth of rides for $20 program as permanent fare options.

The transit system for metro Tucson area has scheduled seven open house events so people can meet staff and get more information.
Sun Tran marketing director Pat Richter says a pilot program conducted earlier this year showed a lot of interest in the three-day pass.
"Sales to out of town visitors was good," he said. "We were really encouraged to find that sales of the three-day pass to Tucson residents were just as strong."
Meeting schedule:
Mon. May 14, noon, University of Arizona Student Union, Agave room, 1303 E. University Blvd.
Tues. May 15, noon, Joel D. Valdez Main Library, lower level meeting room, 101 N. Stone Ave.
Weds. May 16, 5 p.m., Miller-Golf Links Library, main meeting room, 9640 E. Golf Links Rd.
Thurs. May 17, 10 a.m., El Pueblo Recreation Center, 101 W. Irvington Rd.
Mon. May 21, noon, El Rio Neighborhood Center, 1390 W. Speedway Blvd.
Tues. May 22, 11 a.m., Woods Memorial Library, 3455 N. 1st Ave.
Tues. May 22, 5:30 p.m., Tucson City Council Ward 2 Office, 7575 E. Speedway Blvd.
CORRECTION: A previous version of this story incorrectly listed a fare option. The story has been corrected to indicate that the option gives riders $25 of rides for $20.