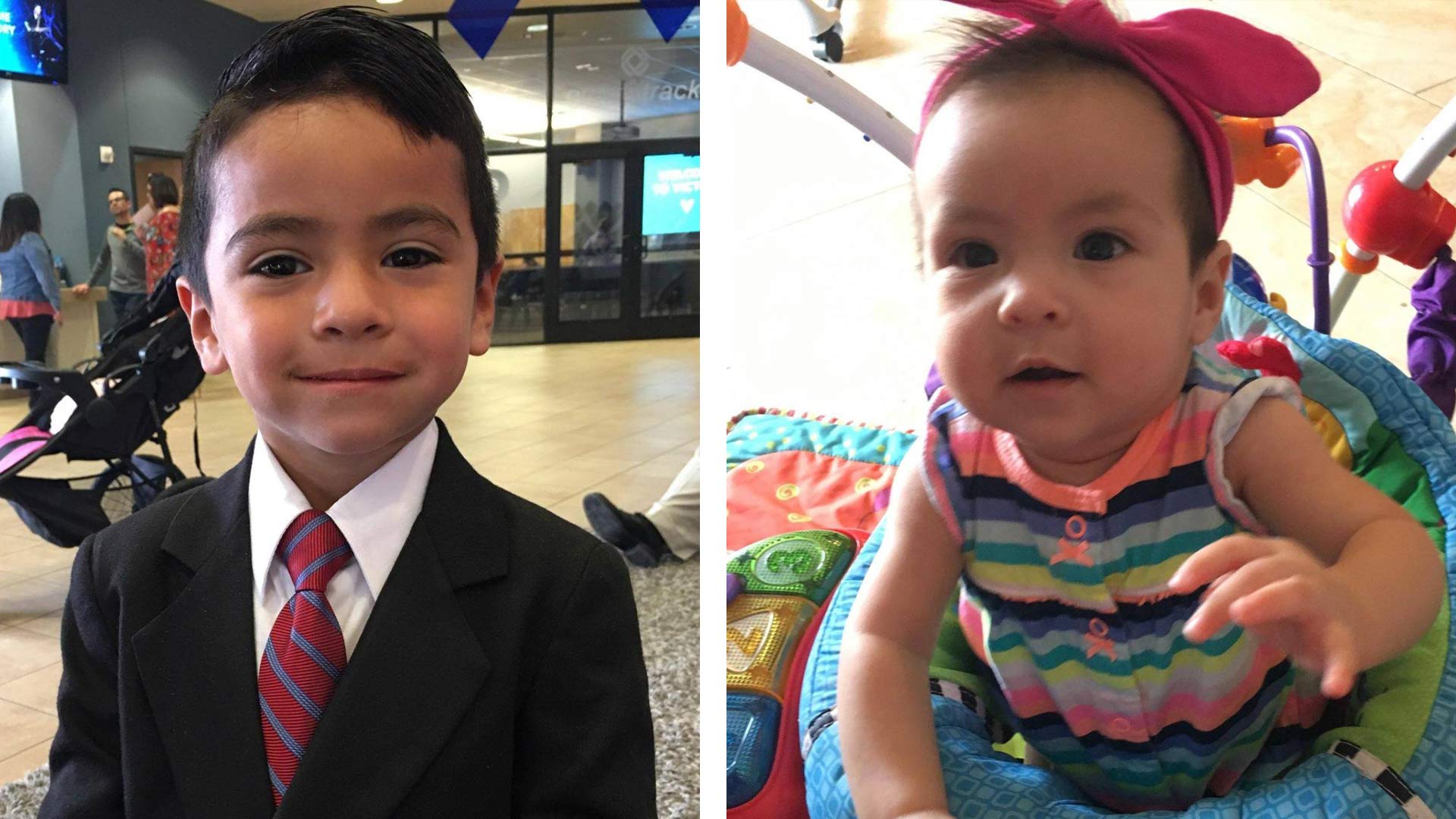 Five-year-old Luis Jr. and 6-month-old Kahmila Ramirez were last seen May, 4, 2018 during a supervised visit with their parents, who are accused of kidnapping them.
Courtesy Tucson Police Department
Tucson Police alerted the community last week that a Tucson-area couple who did not have custody of their children took the kids during a supervised visit, and the incident sparked a nationwide Amber Alert.
It is the second Amber Alert to go unresolved in Arizona of the 97 alerts issued since 2002 by the Arizona Department of Public Safety.
The other unresolved case is a 9-year-old girl who went missing in Glendale.
In Arizona, Chrystal Moore with the Department of Public Safety is the first to receive the message from law enforcement agencies that an Amber Alert might be necessary. Not every investigation into a missing child leads to an Amber Alert, Moore said.
"Sometime during that investigation they will determine the child meets the criteria for an Amber Alert, and once they determine that, they will go ahead and reach out to us," Moore said. "We will go over the criteria with them and they will explain to us how they think that what they have meets the criteria."

For an Amber Alert to be issued there has to be information available that the public can use to help find the child or suspect.
"The first criteria is the law enforcement agency has determined the child is not a runaway and has not been abducted as a result of a child custody dispute unless the dispute poses a credible or specific threat of serious bodily harm or death to the child," Moore said.
Moore said the child must be under 18 years old and there has to be sufficient and descriptive information about the child, abductor and the circumstances surrounding the abduction.
The Tucson Police Department followed these steps last week, when Luis Ramirez and Andrea Ramirez were accused of kidnapping their 5-year-old, Luis Ramirez Jr., and his 6-month-old sister, Kahmila Ramirez, from a supervised visit, Moore said.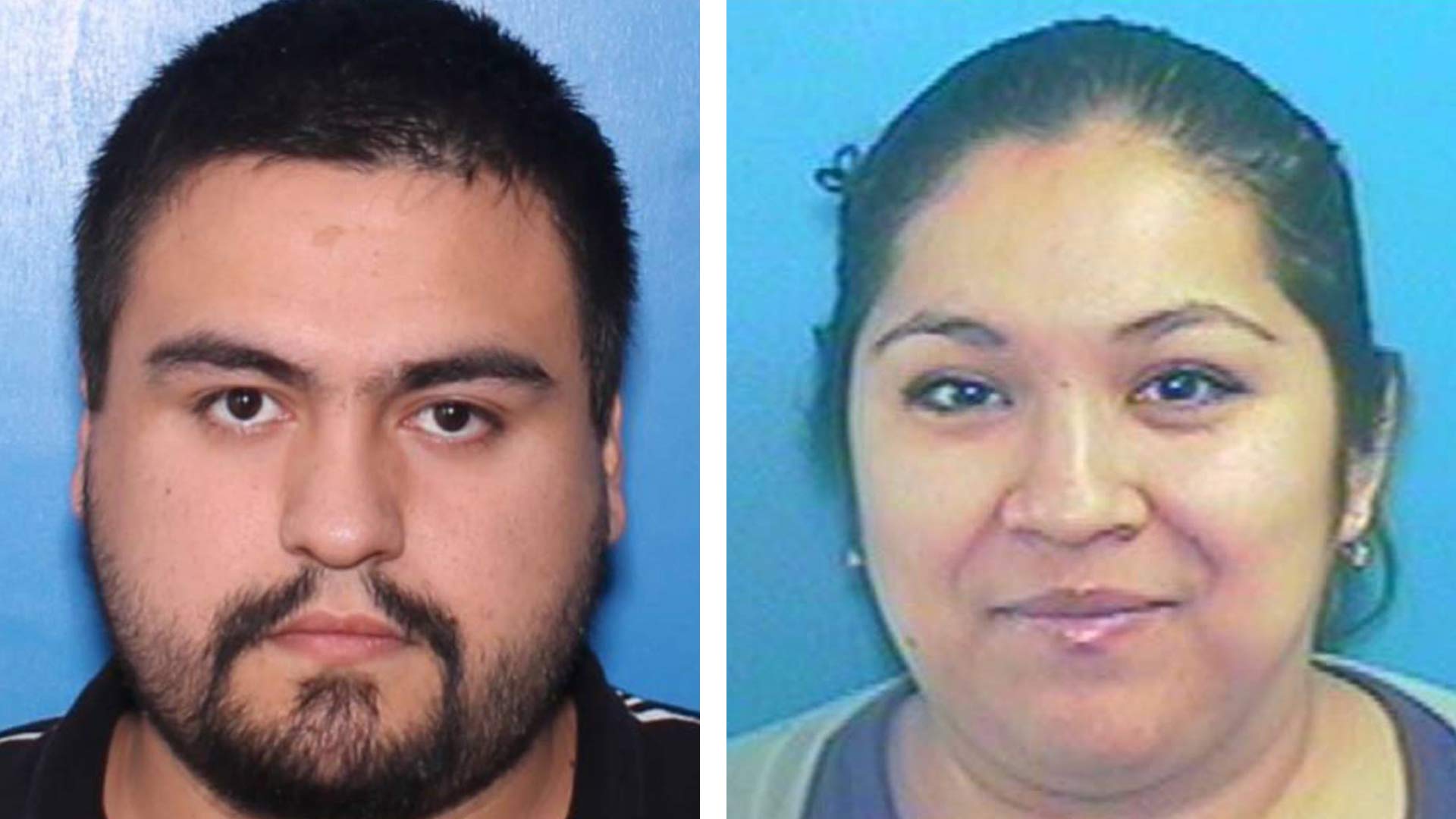 Left, Luis Ramirez, 30, and Andrea Ramirez, 28, are accused of kidnapping their children, Luis Jr. and Kahmila Ramirez, during a supervised visit on May 4, 2018.

Courtesy Tucson Police Department
During the visit, Luis Ramirez threatened the case worker from the Department of Child Safety with a stun gun and tied her to a tree, enabling the couple to flee with the kids, according to TPD spokesman Sgt. Pete Dugan.
"We began searching for the vehicle, for the parents, for the kids," Dugan said. "We were not having any luck."
That's when Tucson Police started to consider an Amber Alert. They contacted DPS and Moore began the process.
"We put out the description of the children and what they were wearing, what the Ramirez's look like and what they were wearing and an Amber Alert was issued," Dugan said.
Dugan says two days prior to the kidnapping both parents were arraigned on 20 counts of sexual exploitation of a minor.
Working with federal agencies like Border Patrol, Tucson Police continue to search for the missing children. Dugan said the department believes the family went to Mexico. Police found their vehicle days later in Nogales.
It is the second case of almost 100 in Amber Alerts in Arizona in the last 16 years that remains unresolved.
The other is 5-year-old Jhessye Shockley from Glendale, Arizona.
Jhessye was reported missing in October of 2011 by her mother who returned home from work and could not find her five-year-old daughter according to the Glendale Police press release.
One month before the anniversary of Jhessye's disappearance, a grand jury indictment and arrest warrant on charges of first degree murder and child abuse were issued for Jerice Hunter.
In a press conference posted to the city of Glendale's YouTube page in September 2012, Interim Police Chief Debora Black said the first goal is always finding the child.
"While our hopes and prayers of finding Jhessye were not realized, we are confident with the indictment and arrest of Jerice Hunter. Today we have achieved our second goal of achieving justice for Jhessye," Black said.
In 2015 a Glendale jury found Hunter guilty of child abuse and murder.
When Amber Alerts are sent in Arizona, Moore says the Department of Public Safety communicates with the Arizona Department of Transportation, the National Center for Missing and Exploited Children, federal agencies and a child abduction response team.

"They are a team that will be able to reach out to that investigating agency to offer resources to assist them with trying to do searches for the children," Moore said.
She said the majority of children are found after Amber Alerts are issued because of collaboration between law enforcement agencies.
The idea for the alerts began 22 years ago when a 9-year-old girl from Arlington, Texas, named Amber Hagerman went missing.
Since 2009, all states and U.S. territories have adopted an Amber Alert plan with a representative from each state.
Follow Brandon Mejia on Twitter or contact him via email at BMejia@azpm.org.