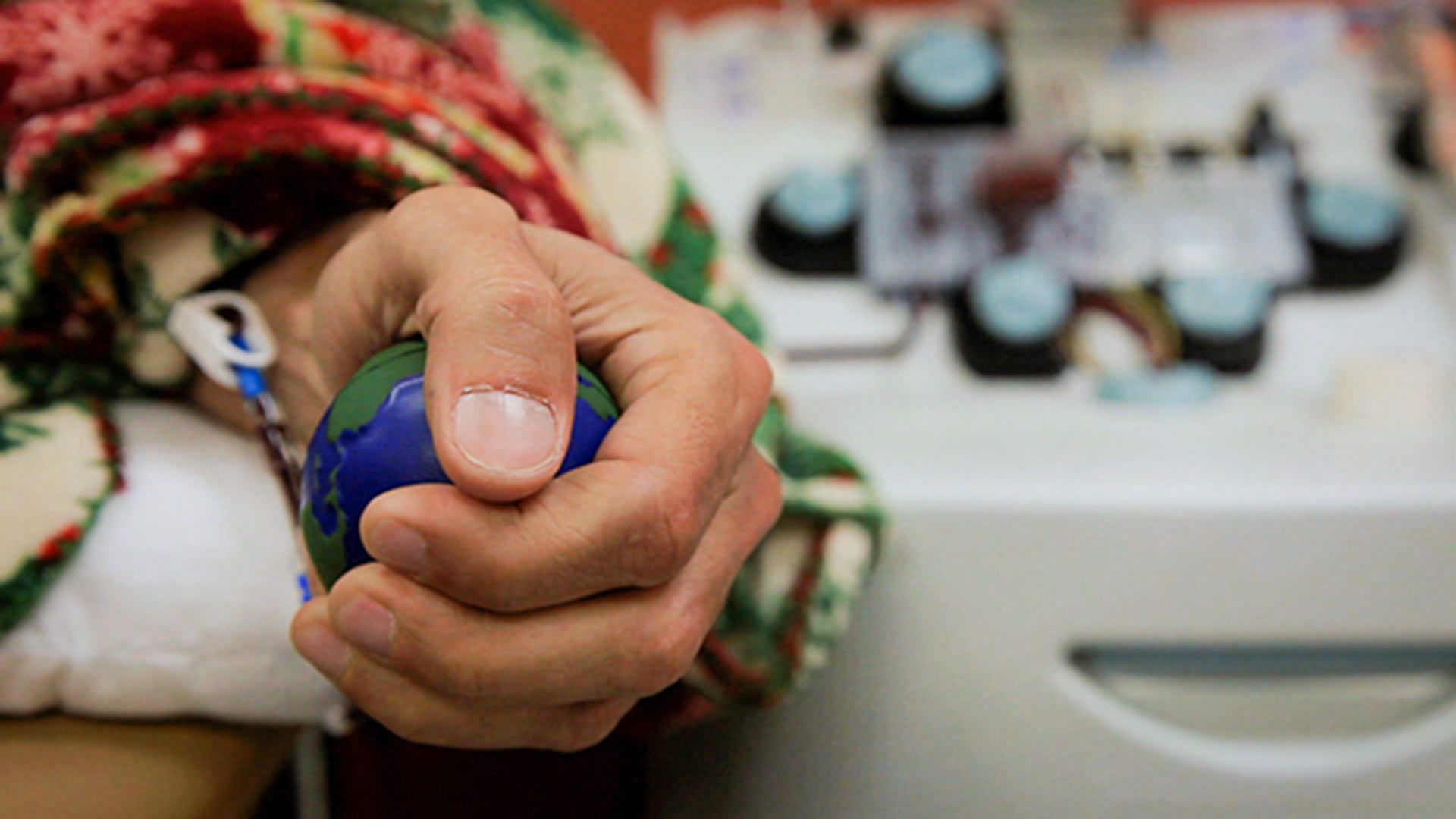 The Red Cross is beginning its summer blood drive early to avoid shortages later.
Andrew Brown, AZPM
The Red Cross is trying to avoid an annual slump in blood supply by starting its seasonal donation drive this week.
Managers say the traditional return of snowbirds to the north is one factor that leads to a decline in Tucson's blood collections in the summer months. Samantha Bivens says the typical drop in the student population and the increase in summer vacation travel always seems to cause a critical shortage in the Red Cross blood supply in August.
"School's a big one. High schools account for about 20 percent of our blood collection product, and of course vacations start happening," she said.
The Red Cross is offering free T-shirts and gift cards to those who donate at the organization's mobile locations in Tucson starting this holiday weekend.