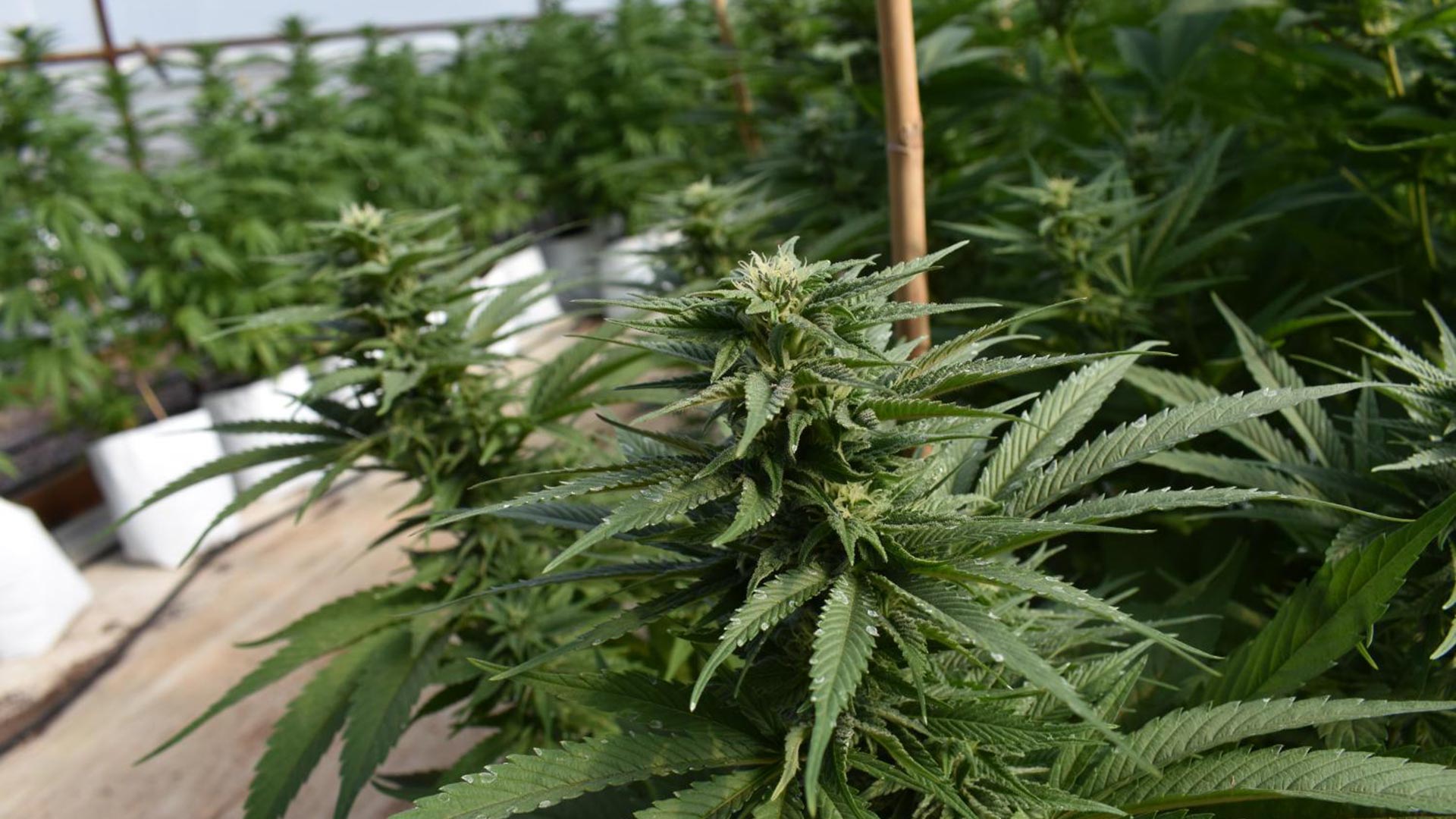 Medical marijuana grown at Elephant Head Farm in Amado, Arizona.
Michel Marizco, Fronteras Desk
In a unanimous ruling, the Arizona Supreme Court wrote that the Legislature violated the Voter Protection Act when it changed medical marijuana policies.
The justices pointed out that the voter-approved medical marijuana law specifically says people may not have the drug at pre-schools or on K-12 campuses. The Legislature later added state university and college campuses to that list. The justices found that to be a big enough change to the law that it violates the protections given to voter-approved statutes.
Some in the Legislature voiced worry that allowing medical marijuana use on campus would put federal funding in danger.
The state Supreme Court pointed out there is nothing preventing a school from enforcing administrative policies about the possession of medical marijuana or forwarding the prosecution to federal authorities.
The state cannot make it a criminal act for those with medical marijuana cards to have the drug on a university campus.
A statement from the Arizona Board of Regents said "Arizona State University, Northern Arizona University and The University of Arizona have indicated they will continue to enforce board policy and applicable federal laws."