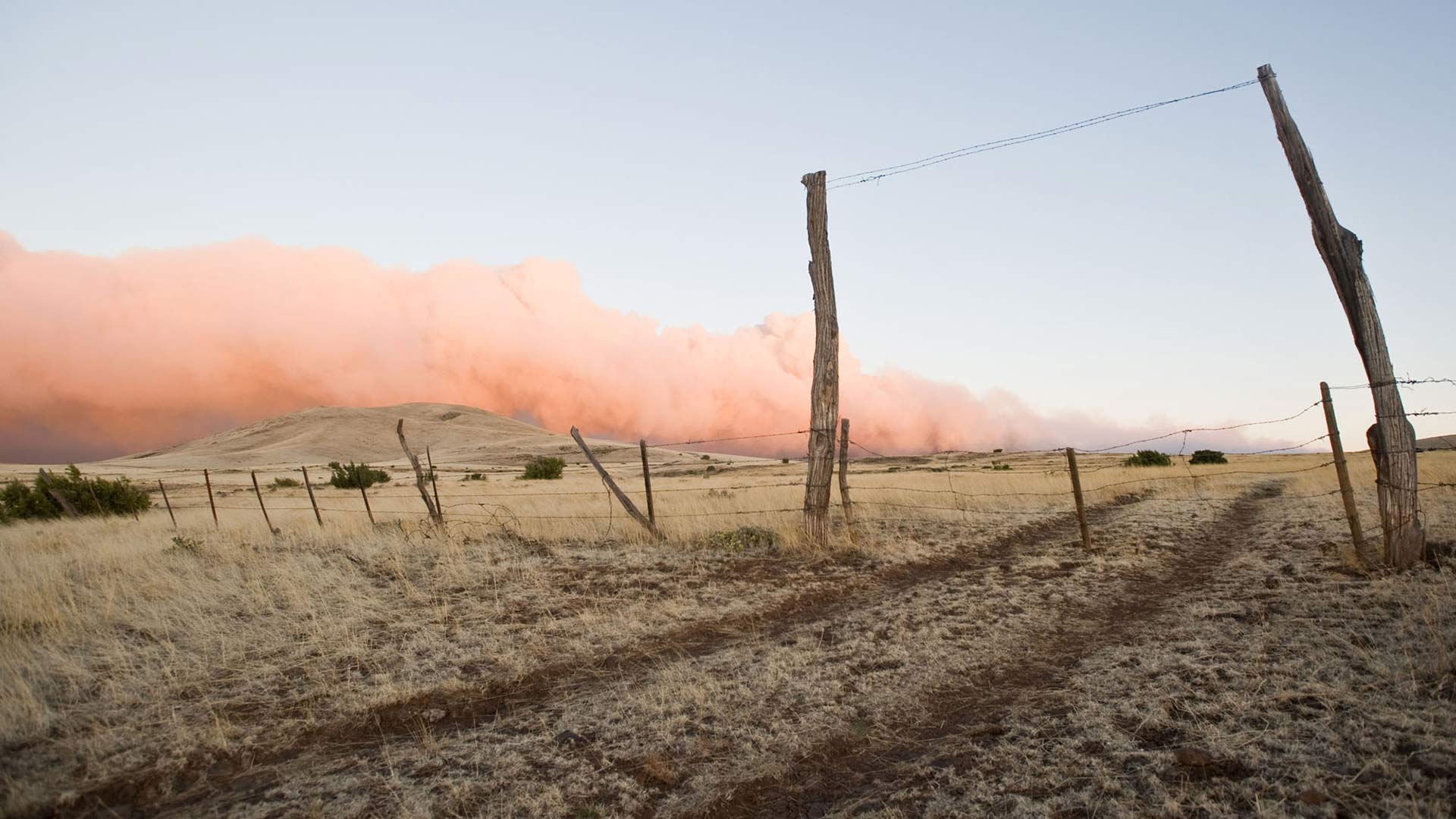 Arizona drought conditions could lead to a busy wildfire season. Image of the Wallow Fire, May 2011.
Will Seberger
Southern Arizona is facing another summer of drought, and in a climate where heat is an ongoing concern, wildfire is the region's immediate threat.
Steven Miranda is fire staff officer for the Coronado National Forest. He says drought is bringing the threat of wildfires from the country to the city.
"I would not say it could never happen," said Miranda. "But when you look at some of the other places, like Colorado a couple of years ago, when things get in alignment, it's very challenging."
Colorado suffered two straight years of deadly fire seasons in 2012 and 2013. In each case, more than 250,000 acres burned, and hundreds of homes were lost. More than three-quarters of Colorado baked under drought conditions just ahead of the wildfires.
The National Oceanic and Atmospheric Association's forecast for Colorado, Arizona, Utah and New Mexico for 2018 is warning of a similar setup. U.S. drought experts have categorized the region's outlook as "exceptional," and not in a good way. "Exceptional" is the worst drought condition. The forecast is leaving farmers, ranchers and water planners preparing for a tougher situation than last year, when only a fraction of the region was experiencing this much drought.
Forestry officials are trying to get in front of wildfire danger. This week, they started closing parts of three national forests: Apache-Sitgreaves, Coconino and Tonto.
Steve Millert, Tucson district manager of the Arizona Department of Forestry and Fire Management, says potential causes of wildfires range from dragging trailer safety chains to people shooting guns.
"I know it impacts people that are going out camping and stuff, but it's all part of going into the outdoors and the environment we're in," he said.
Southern Arizona received some rainfall in the winter months, but forecasters maintain it wasn't enough. The Arizona Department of Water Resources reported last winter was the driest on record.
Arizona Game and Fish Department officer Karen Klima says the lack of moisture is significant for the state's wildlife. She says desert wildlife can adapt to dry conditions, but animals are not accustomed to going through an entire season with little water.
"Normally, when we have our monsoon precipitation, there are areas where water collects, and wildlife can use those areas in the drier months," according to Klima. "We didn't have that this year, so now they are really working down into areas where we have water, into areas where people have water out. People with fountains may see wildlife coming into their yard."
Klima says residents living near forest land shouldn't be surprised to see unexpected visitors seeking to quench their thirst.
"Bears are out now looking for water," notes Klima. "All of our wildlife is looking for water."
The Associated Press contributed reporting to this story.