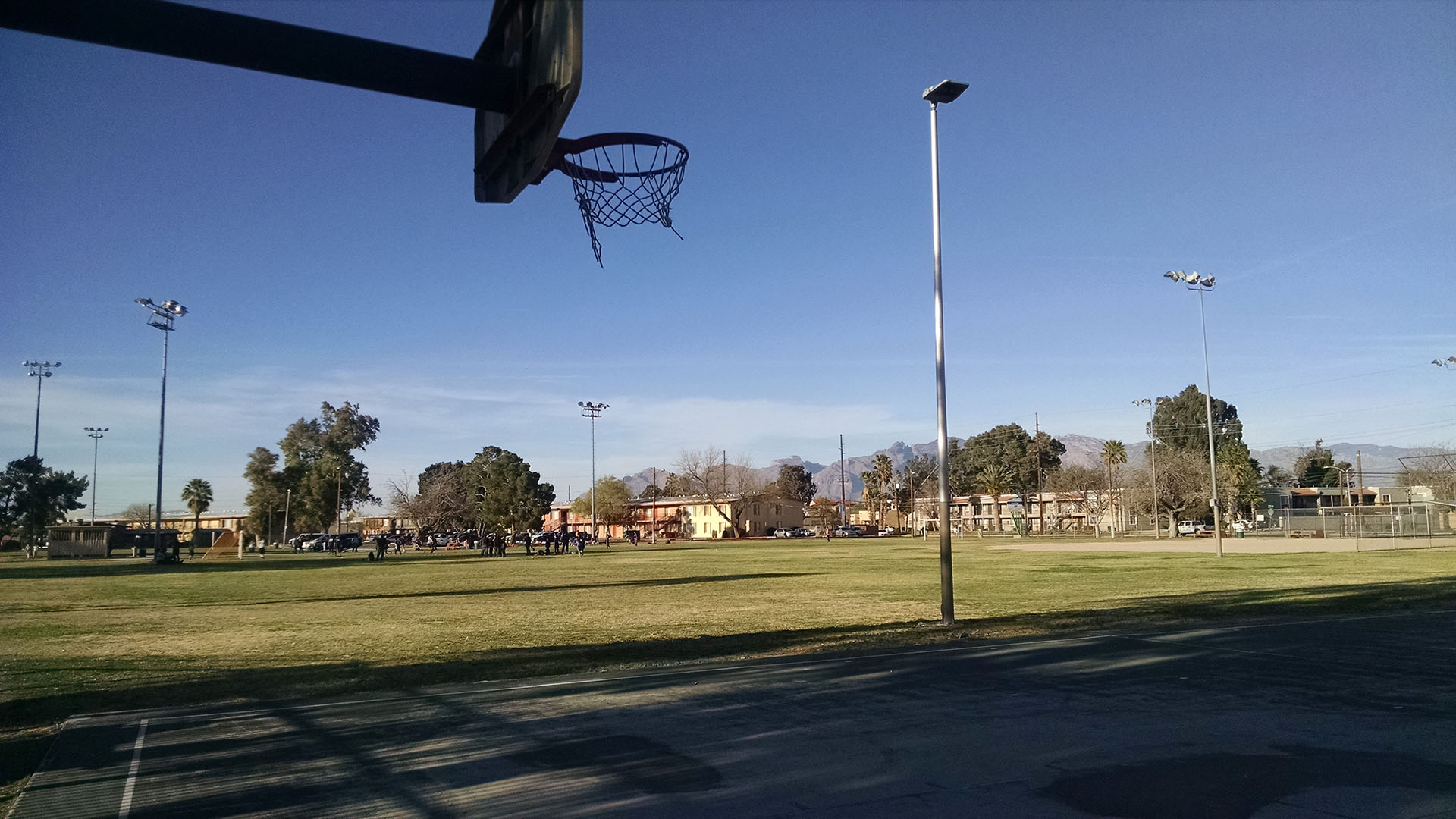 Families attend a youth soccer game at Menlo Park.
Nick O'Gara, AZPM
The Trust for Public Lands, a national nonprofit organization, has released a park ranking for the 100 largest cities in the U.S. for the past three years. Each year, Tucson ranks lower as a result of decreased funding for community parks.
Park scores look at four different components: acreage, access, funding and recreational amenities. Those factors represent the quality of park systems within a city, according to Ali Hiple with Trust for Public Lands.
Tucson ranks 86 and lags behind many cities in Arizona, like Scottsdale, which ranked 44th and is the highest in the state.
Tucson scores in the midrange for amenities and park acreage, according to the report. However, Tucson lacks in the overall land set aside for parks: Only 3 percent of Tucson is park land, and the city doesn't spend nearly as many dollars per resident on park maintenance as it used to.
"Tucson spends $58 dollars per resident on parks," Hiple said. When the park scores began comparing the top 100 largest cities in the nation in 2016, Tucson spent $81 dollars per resident on parks.
"That's telling me that parks haven't really been a focus for the city, in terms of where they are putting their money," Hiple said.

For comparison, Scottsdale ranked highest in the state, and a quarter of the city is parks. It also spends $109 per resident on parks.
"When you are seeing a high spending figure, that's a city that is constantly keeping its parks well maintained, keeping them clean, keeping the grass mowed and replacing equipment as it gets old," Hiple said. "It is a good proxy for a quality of a park system."
Tucson also ranked below the national average for percentage of residents living within a 10-minute walk to a park.
The list of the top 100 park cities in the nation and their results can be found here.
Follow Brandon Mejia on Twitter or contact him via email at BMejia@azpm.org.