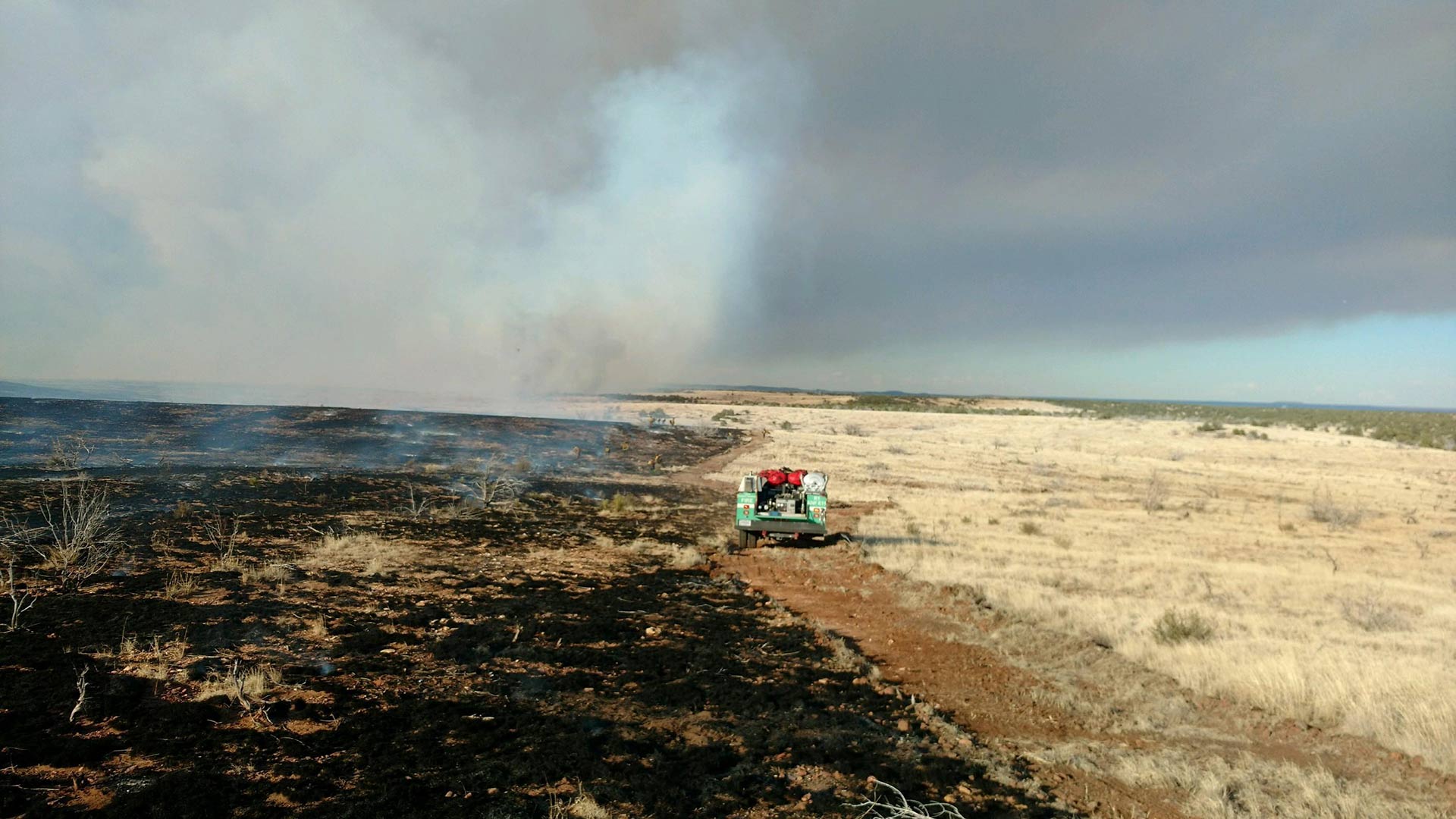 An image of a fire truck on the "377 Fire," which the Forest Service says comprises various wildfires, June 4, 2018.
Inciweb
PHOENIX — Authorities say there's no estimate when two eastern Arizona highways will reopen after being closed due to brush fires.
The fires on Monday forced the closures of State Routes 277 and 377 northeast of Heber. SR 377 funnels traffic to and from Interstate 40.
Officials said the fires were ignited by sparks from a trailer part being dragged by a truck.
Several ranches were evacuated because of the fires, which burned 2.3 square miles as of Tuesday. Utility crews were working to damaged power lines.
A shelter for animals and people was opened at the Navajo County Fairgrounds in Holbrook.