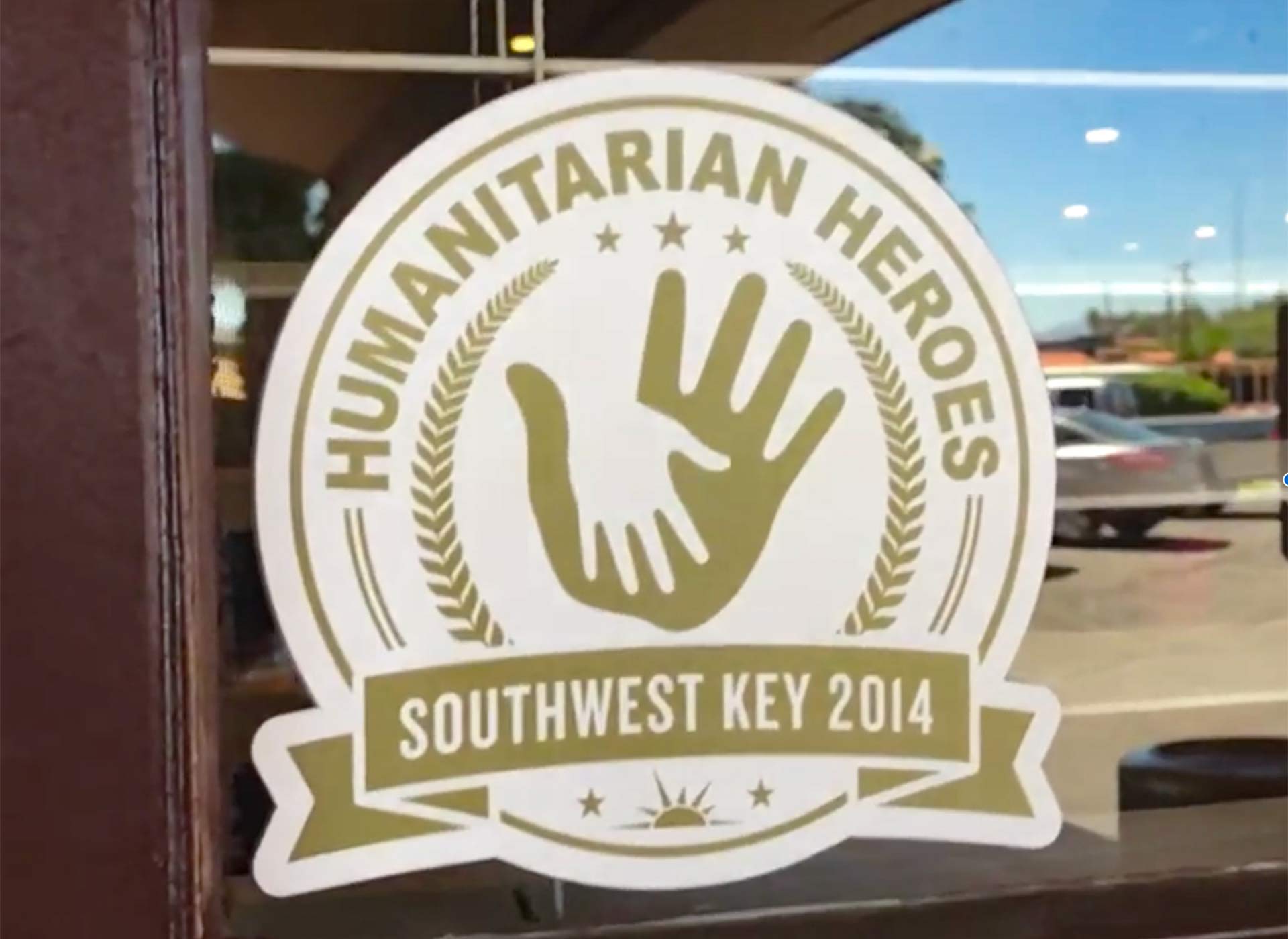 A 6-inch sign on the front window is the only indication that Southwest Key has a facility on North Oracle.

Nancy Montoya, AZPM
While the Trump administration has rescinded the policy separating families at the border, immigrant rights activists are asking about the fate of more than 2,300 children who were separated from parents.
Rodolfo Karisch, the Tucson Sector Border Patrol chief, says around 80 children from the Tucson Sector have been separated from 55 families at the border.

Immigration advocates say many of the children are being housed at the Southwest Key facility in Tucson on North Oracle Road between Speedway and Grant.
Southwest Key is nonprofit based in Austin, Texas, with a multimillion dollar federal contract to house unaccompanied immigrant children in several states.
The nonprofit has 5,000 employees nationwide. Here in Tucson, no one has answered the phone all week, and even their website is down.

Reporters have gathered outside the building several times this week. Security officers have provided a website that is not working and a contact number for a communications officer who has not returned numerous phone calls.

Police were called to have reporters removed, and we asked Tucson Police Sergeant J. Jelsing to ask questions for us. He too tried.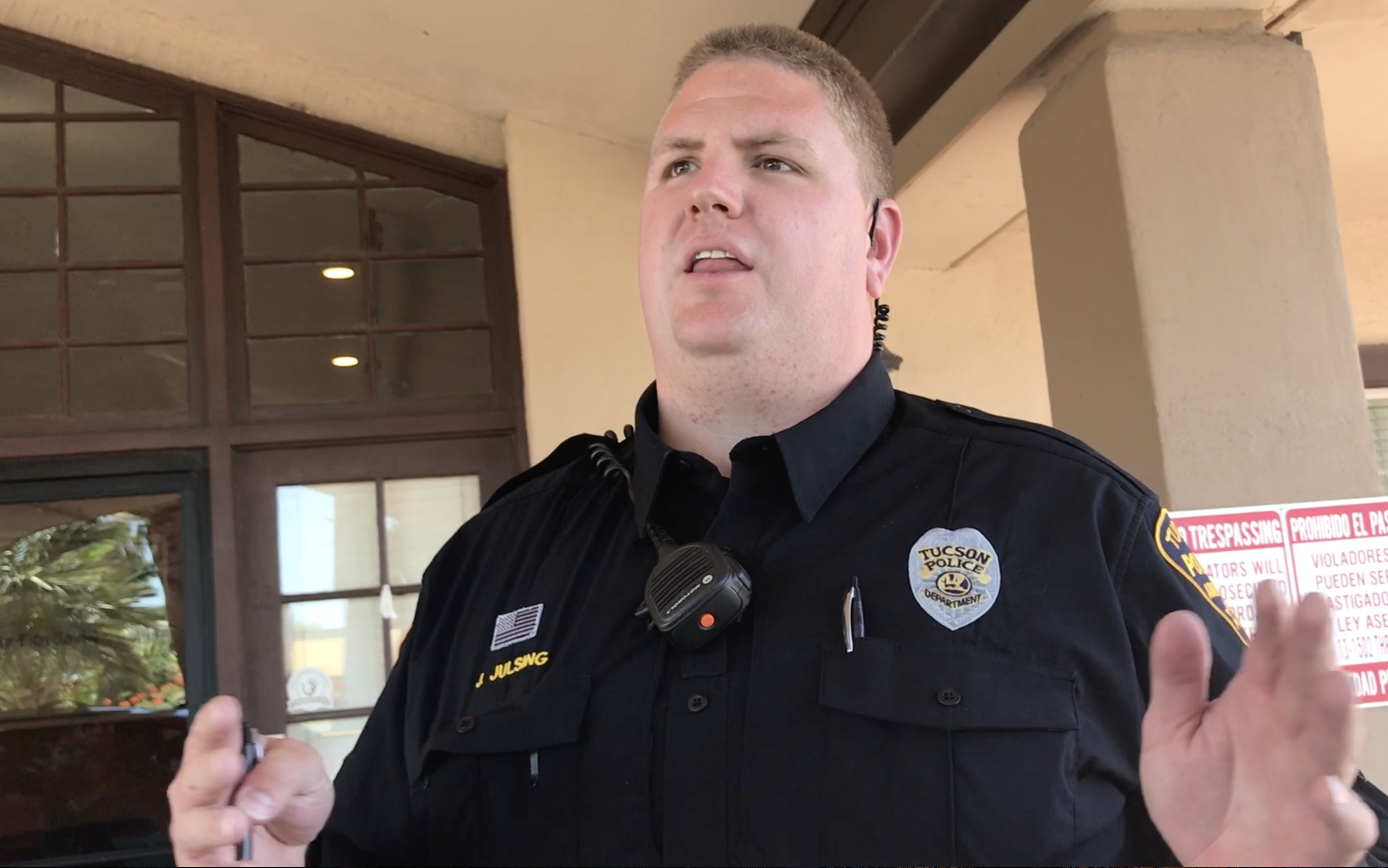 Tucson Police Officer Sgt. J. Jelsing

Nancy Montoya
"So, you couldn't get any information?" I asked. "I couldn't get any information as far as how many children are here or what are their ages," said Sergeant Jelsing.
Several Tucson reporters spent the morning outside the building and saw multiple vans pulling up with children inside. The vans vanished behind a barbed wired fence.