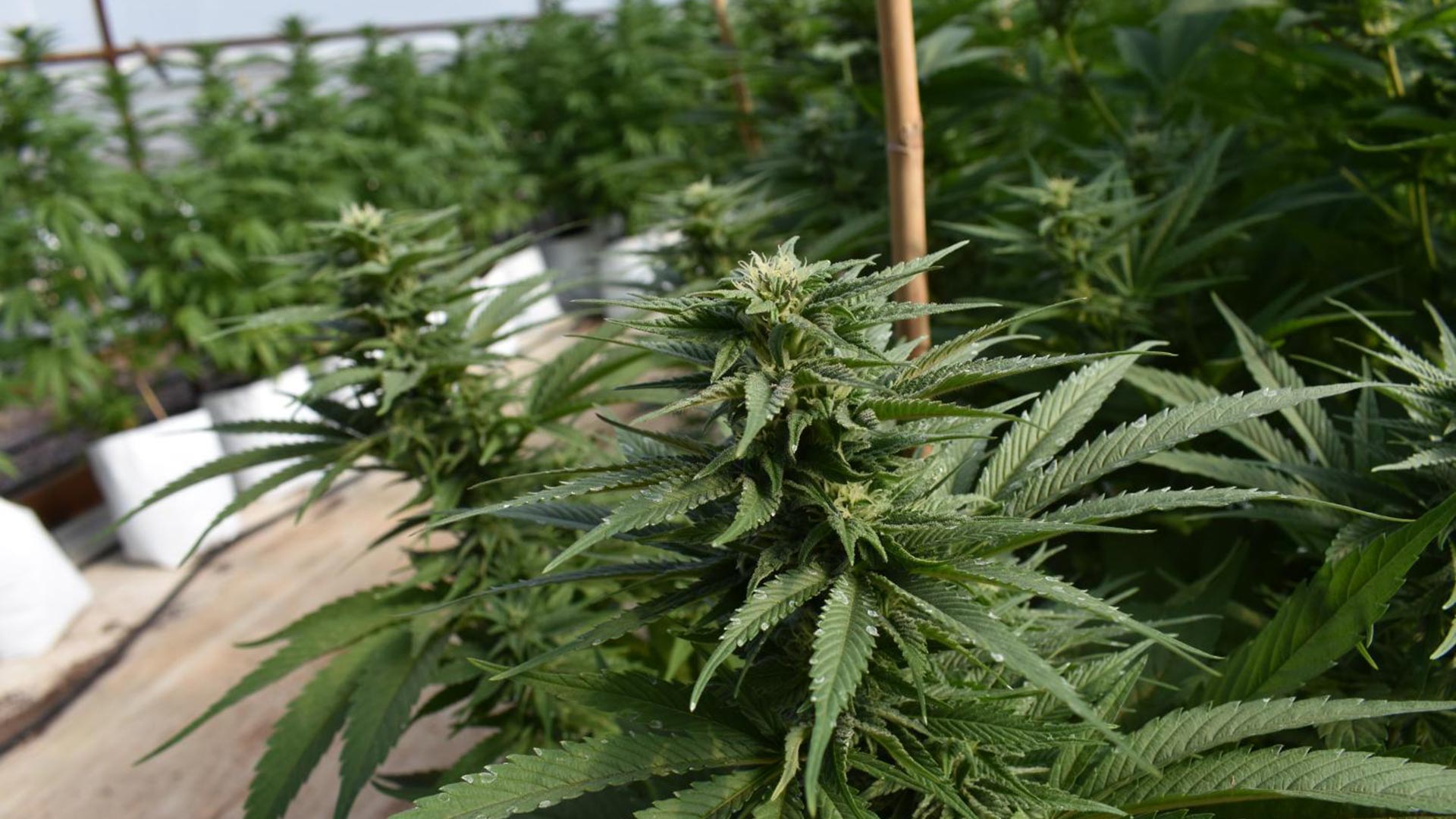 Elephant Head Farm, in Amado, Arizona, grows organic marijuana, like this plant, for processing into medical marijuana vapor fluids and pills.
Michel Marizco, Fronteras Desk
A poll by Boston's Emerson College shows respondents agree with the notion of legalizing marijuana.
The results found 53 percent approve and 39 percent disapprove of ending the prohibition of the schedule one narcotic with a margin of error of four percent.
"Currently it would lean in favor of legalization," said Emerson professor Spencer Kimball. "But when we dug in side those numbers we saw that the group that is most split on the issue were Hispanic voters."
The poll found 45 percent of Hispanic voters questioned support legalization while 44 percent disapproved.
That differs from other groups where the split was sizable. Pollees from 18-34 years of age were 65 percent in support. The majority of those who identified as Democrats (66 percent) and Independents (62 percent) approve of legalization, while the minority of Republicans (32 percent) approve.
"The question is would the message on marijuana fit with those Hispanic voters who are more split on the issue than for instance white or African American voters who are more in favor of marijuana legalization."
There are two initiatives that would legalize marijuana in the state that could make the ballot in November. One is focused on legalizing marijuana, while the other is focused on legalizing all drugs.