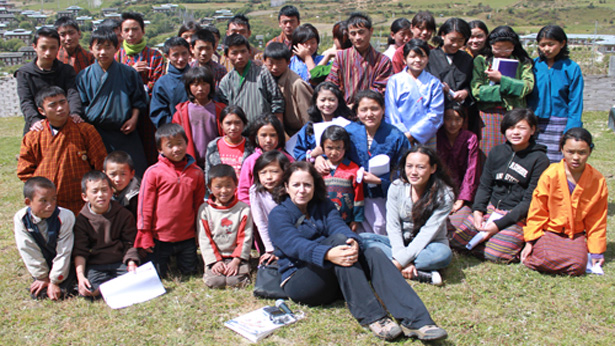 Lisa Napoli, in front of a group of Bhutanese youth from the READ Global Library in Ura, Bhutan.
Sometimes, in order to find yourself, you have to look in places that you'd never expect.
That's one of the conclusions that Lisa Napoli, a successful radio and television producer, arrived at following her experiences in the faraway kingdom of Bhutan. She wrote the book Radio Shangri-La: What I Learned in Bhutan, the Happiest Kingdom on Earth to help her sort out the many different emotions that her journey stirred within her.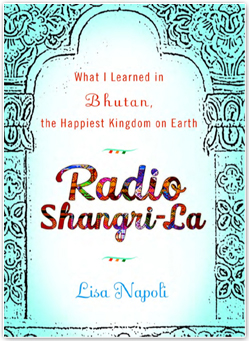 published by Crown Books
Her role in Bhutan was as acting den-mother to a group of Bhutanese youth who were participating in the founding of a community radio station, which was a first for the South Asian country in many ways. Cars with radios sold in Bhutan previously had nothing to tune into that wasn't state-run, so the small radio station soon proved itself a big hit.
After much soul searching, and several trips back to visit her friends in Bhutan after her six-week visa expired, Lisa decided the best way to make sense of what she had learned was to write it all down. Her book is about growth, and finding purpose, and learning to share in the culture of a country that some people say is one of the happiest there is.
Listen: