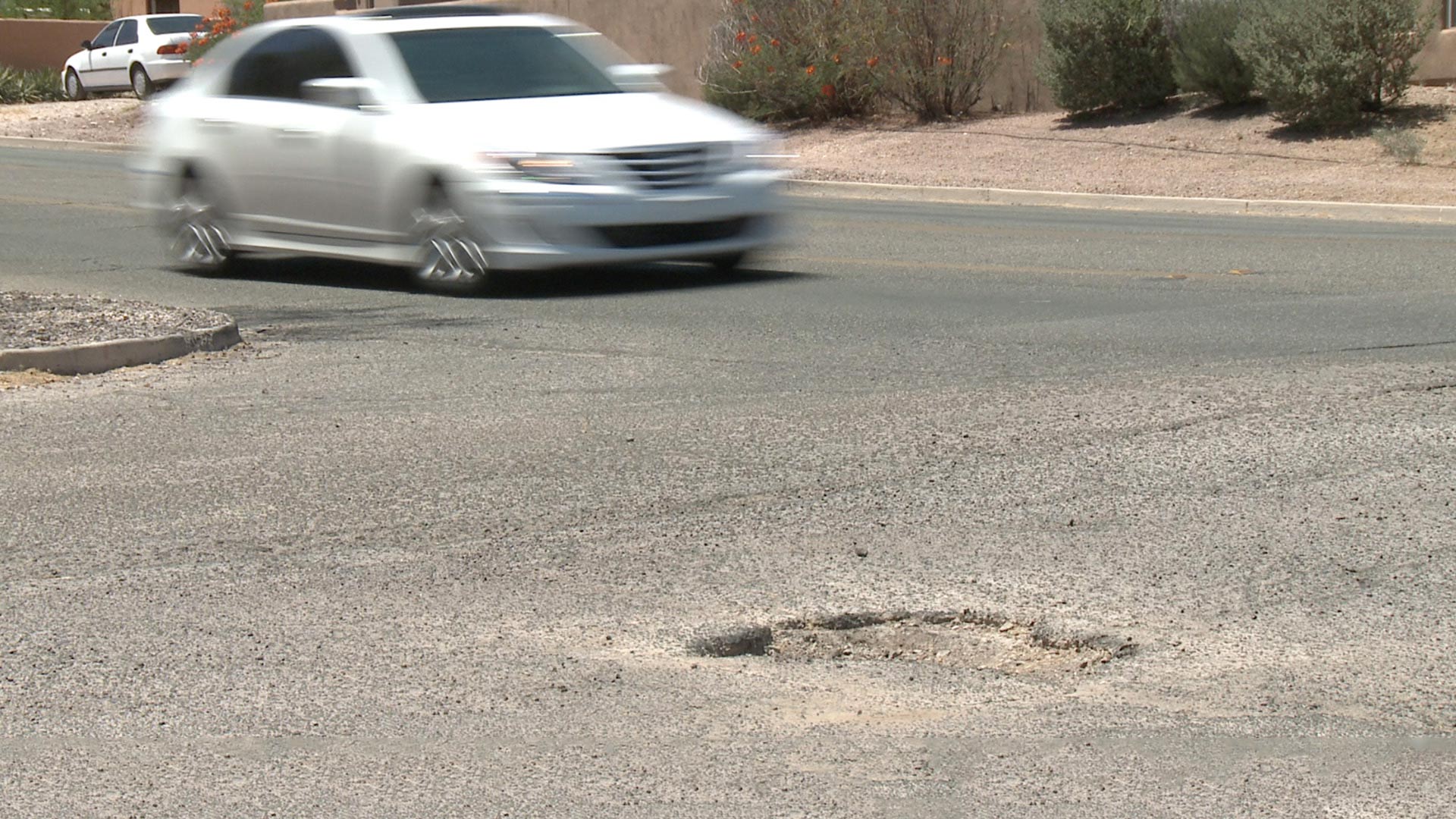 A car travels near a pothole on a Tucson-area street.
Pima County will ask voters in November whether or not the county can issue $430 million worth of bonds to pay for road repairs.
The Board of Supervisors voted 4-1 to call a special bond election, with Republican Ally Miller casting the lone dissenting vote.
"I think the public absolutely recognizes that this item and this issue has to be dealt with, and this is the best way that we have available to us at this point," said Board Chair Richard Elías.
Elías also said he thinks the public has faith in the county's use of bond money.
Miller said she voted against the bond question because the county refuses to put roads first in its budget.
"Golf courses, bowling alleys, the courthouse, soccer fields, they're always put to the front of the line while the roads always are pushed aside," she said.
The board's other Republican, Steve Christy, said he approves of holding the bond election.
"The voters will decide, and that is how it should be," he said. "If the voters vote for it or against it, they will and should have the final say."
A memo from County Administrator Chuck Huckelberry's office said the county would plan to pay off "the debt incurred from each annual bond sale over an average of 3.4 years at interest rates of about three percent."
Ballot language would word the question so that the county is allowed up to 10 years at a maximum of 6 percent interest.
The memo also mentioned a plan to issue bonds as other property taxes expire, preventing an increase in property tax rates in Pima County.