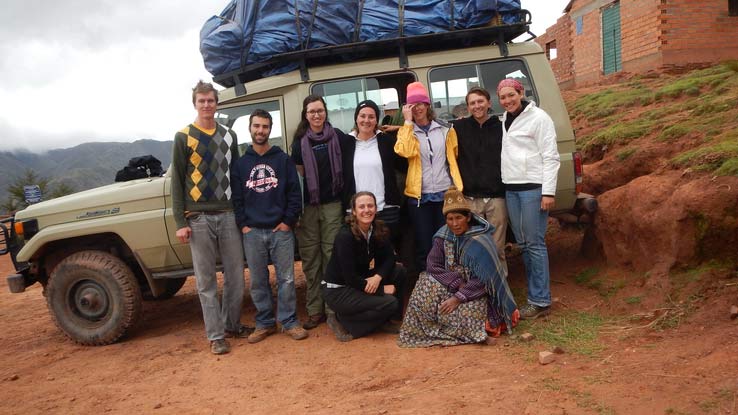 Pictured are UA students with of Engineers Without Borders who worked on a sanitation project in the Bolivian Andes in the summer of 2015. Vicki Karanikola is in the back row, at center.

UANews
The University of Arizona chapter of Engineers Without Borders is working to create a safe, clean water supply for people living on the San Carlos Apache Indian Reservation.
The group is designing a water purification project as part of an effort to revitalize 80 acres of reservation land in Southeastern Arizona.
Researchers detected high levels of arsenic in the community's groundwater. The Engineers' project filters water from two wells on the reservation and uses it for agriculture. UA Chemical and Environmental Engineering professor Vicki Karanikola notes students are also learning about the disparity of living conditions that exists across the region.
"It's really hard to envision how just three hours away from main cities, we have communities that don't have what we consider quality of life, no access to clean water, no access to electricity," she said.
UA environmental engineering students developed a clean water project on the Navajo Nation last year. Karanikola's research group helped design and build a solar-powered filtration system mounted on an old school bus.