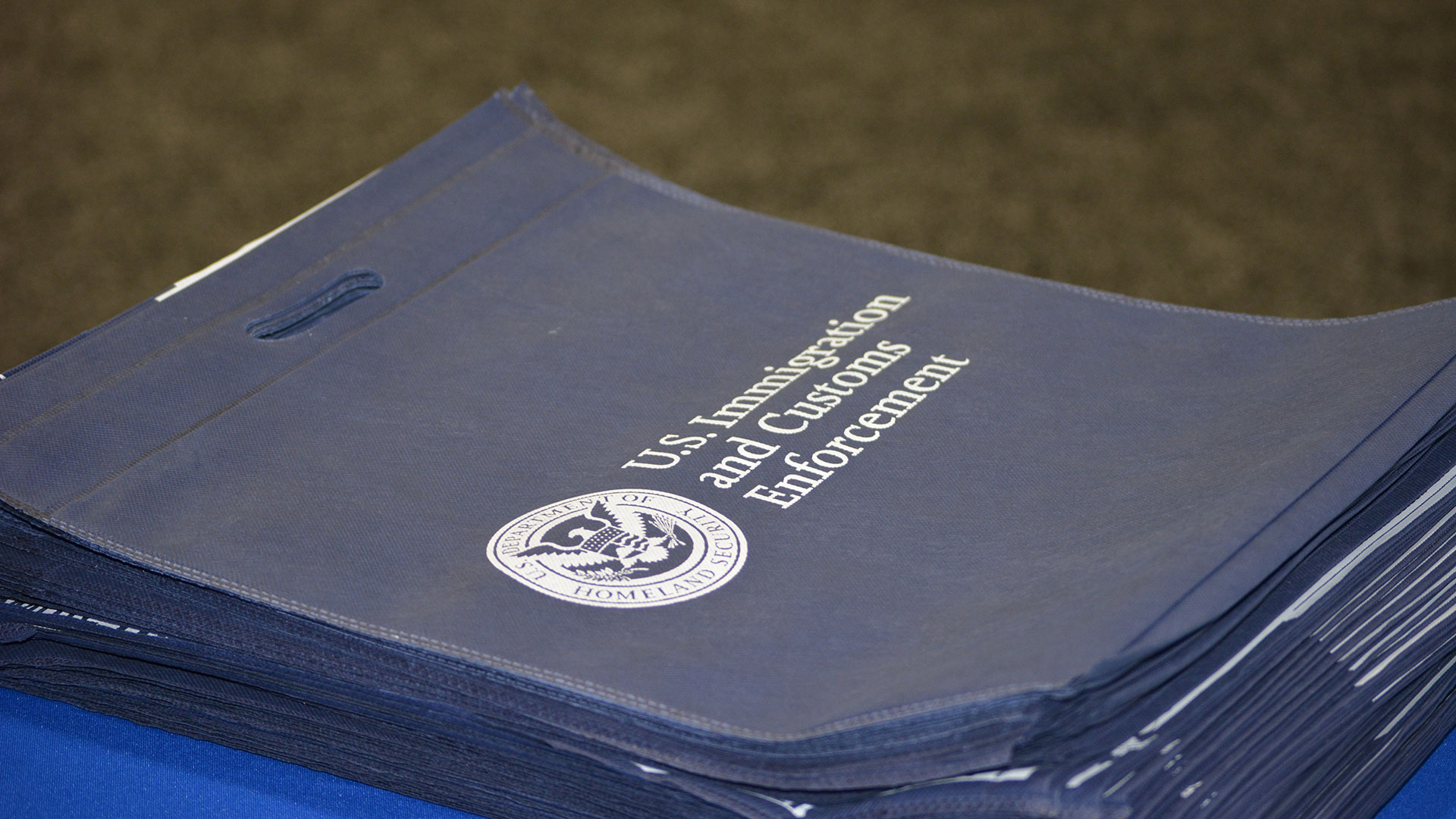 Immigration and Customs Enforcement
A nondescript office building in Phoenix was in the news last week when neighbors said they saw children at the building and suspected it was used as a detention facility for children separated from families at the border.
The facility is run by MVM, Inc., a Virginia-based company that has strong ties to the federal government. According to the MVM website, the company offers investigative and legal support, professional and administrative services, information technology services, and mission solutions to a list of clients that includes a number of federal agencies.
The service category of mission solutions includes transportation and are for vulnerable populations, secure transportation, and complex travel management.
In an email to Arizona Public Media, Joe Arabit with MVM confirmed the company does use the facility in question.
He said, however, "Children are not being housed at the office building. No migrant family or child was housed at this building for three weeks, as has been reported."
He said MVM's services, in this case, are "for transport only."
Arabit said the building in question is sometimes used as a temporary waiting area for families and children who are waiting for planes or other transportation.
He said the standard wait time can be "several hours" and the company ensures "these families have food, water, clean clothes and hygiene products."
Democrats from across the state gathered at the building Monday, demanding an investigation and inspections of the facility.
Gubernatorial candidate Steve Farley said, "This is right in the wheelhouse of our Department of Health Services, who is given the legal charge to license child care facilities and this facility is currently in violation of that."
Fellow Democratic candidate for Governor, David Garcia, issued a statement that said, "The Phoenix facility should be closed and investigated."
MVM officials said they contacted the Bureau of Child Care Licensing with the Arizona Department of Health Services to see if they needed a license for the facility and were told they do not because no children are spending the night in the office building.
Officials with the bureau could not confirm any conversations with MVM.
They did confirm that MVM has not applied for a child care license for that location.
On Monday, inspectors from the Arizona Department of Health Services did conduct an onsite investigation of the facility.
In an email to Arizona Public Media, Colby Bower with ADHS said the inspectors were "unable to verify the allegations of an unlicensed child care facility." According to the email, inspectors encountered a "locked, empty, unoccupied building."
Arabit with MVM stressed the company operates no shelters.

When asked if MVM operates other facilities, Arabit wrote he was "unable to provide any additional details on sensitive information regarding facilities."