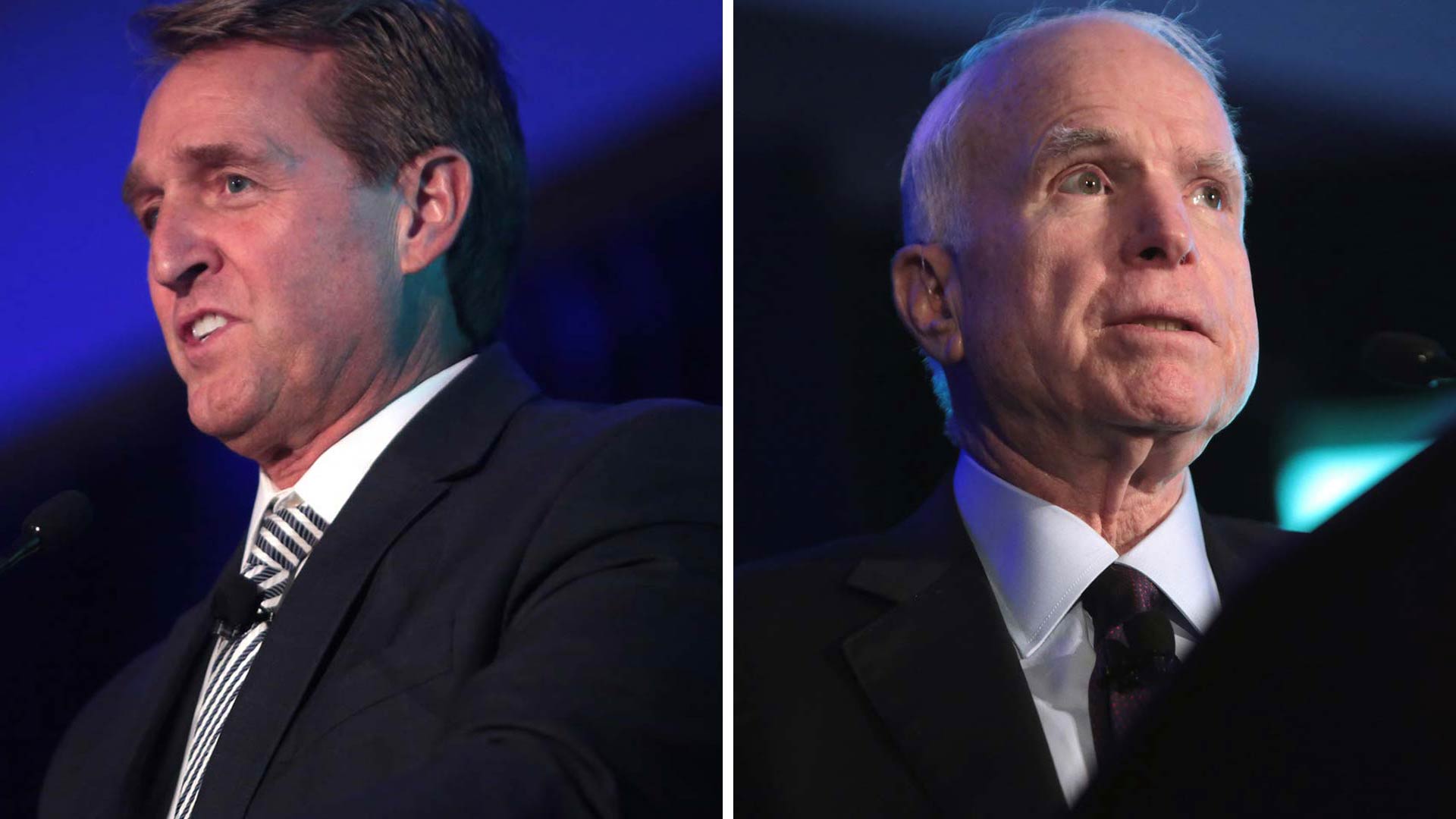 U.S. Sens. from Arizona Jeff Flake, left, and John McCain.
Gage Skidmore
Republican U.S. Senator Jeff Flake today called for further sanctions against Russia after president Donald Trump refused to condemn its alleged interference in the 2016 election.

Some Democrats say Congress should hold up the confirmation of Supreme Court nominee Brett Kavanaugh, to show its outrage over the president's attitude toward Russia, but in an MSNBC interview today, Flake refused to go that far:
"No, I'm not going there yet. I think there are things that we can do to let the president know where we stand, and imposing additional sanctions if we need to, if that's what's appropriate in terms of response, is what we need to do," the Arizona Republican said.
Flake refused to elaborate on what he meant by using the word "yet."
Arizona's other Republican Senator, John McCain, issued a stinging rebuke of the president, saying Trump made a "conscious choice to defend a tyrant."